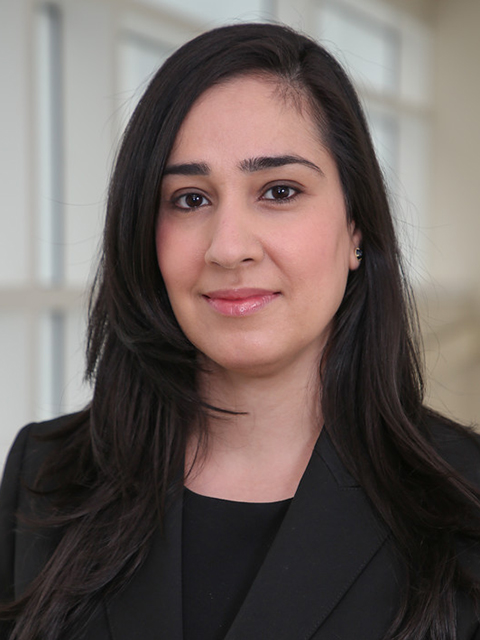 Lauren Elreda, M.D.
Provider of world-class care at NewYork-Presbyterian
Locations and Appointments
About Lauren Elreda, M.D.
Personal Statement
Cancer is a part of medicine that is complex and has many unanswered questions. As time goes on, the field of oncology continues to dramatically change in ways that I am fortunate to be a part of. My personal interest is in taking care of patients with gastrointestinal cancers. With the advent of more personalized medicine, I am able to offer patients more individualized and targeted therapies. The goals of these therapies are to help patients live longer and provide a better quality of life. It is important to inform patients of all aspects of their disease so they are able to be an active participant in their care. I am also involved in clinical research with hopes to advance our current standard treatments. I work alongside our surgeons, radiation oncologists, radiologists, gastroenterologists, interventional radiologists, medical oncologists and other sub specialists to ensure that patients are provided with a comprehensive assessment and plan of care. I want patients to know that I, along with my team, will take all the steps to ensure that they receive the care they deserve.
Board Certifications
American Board of Internal Medicine
American Board of Internal Medicine (Medical Oncology)
Education
Ross University School of Medicine and Veterinary Medicine (Dominica, WI)

Hunter College, City University of New York
Appointments
Assistant Professor of Clinical Medicine

Weill Cornell Medical College, Cornell University

Assistant Attending Physician

NewYork-Presbyterian Queens
External Relationships
Relationships and collaborations with for-profit and not-for profit organizations are of vital importance to our faculty because these exchanges of scientific information foster innovation. As experts in their fields, WCM physicians and scientists are sought after by many organizations to consult and educate. WCM and its faculty make this information available to the public, thus creating a transparent environment.
No External Relationships Reported