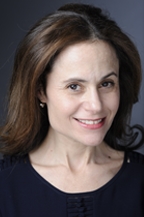 Kathryn Bleiberg, Ph.D.
Provider of world-class care at NewYork-Presbyterian
Locations and Appointments
Insurances Accepted
Please contact the doctor's office to verify that your insurance is accepted.
About Kathryn Bleiberg, Ph.D.
Personal Statement
Dr. Bleiberg is an Associate Professor of Psychology in Clinical Psychiatry at Weill Cornell Medicine. In her faculty practice, Dr. Bleiberg provides short-term and long-term psychotherapy to individuals and couples. She has expertise in the treatment of depression, anxiety and interpersonal difficulties related to a variety of stressors (e.g. life transitions, interpersonal conflict, bereavement, trauma). She also specializes in the treatment of difficulties arising during and after pregnancy, following pregnancy loss, and during the transition to parenthood.
Biographical Info
Dr. Kathryn Bleiberg teaches and supervises psychiatric residents and is an attending psychologist in the Payne Whitney Women's Program (www.pwwp.org). She is an expert in Interpersonal Psychotherapy (IPT), a time-limited, empirically-grounded treatment that focuses on the relationship between current mood and interpersonal functioning. Dr. Bleiberg has assisted in the adaptation of IPT for the treatment of posttraumatic stress disorder, depression following miscarriage, depression during pregnancy, and borderline personality disorder.
Dr. Bleiberg is the creator of "The Birth of a Parent: Navigating the Transition to Parenthood," a seminar for expectant and new parents. This 1 ½-hour seminar is for individuals and couples who are interested in learning how their lives may change when they become parents and how to manage those changes. The principles and strategies discussed by Dr. Bleiberg derive directly from IPT, which has been found to be effective in treating pregnancy-related mood disorders. For additional information and to register for the seminar, please contact Dr. Bleiberg directly.
Dr. Bleiberg received her undergraduate degree from Brandeis University and her doctorate in clinical psychology from the Derner Institute of Advanced Psychological Studies at Adelphi University. She did her internship and post-doctoral fellowship in the Department of Psychiatry at New York Presbyterian Hospital-Cornell Medical Center.
To schedule appointments, call 646-962-2823 or email klb2003@med.cornell.edu
Location: 315 E. 62nd Street 5th Fl, NY, NY 10065
Learn more about the Weill Cornell Psychiatry Specialty Center
Clinical Expertise
Depression
Bereavement
Anxiety
Postpartum Depression
Relationship Problems
Interpersonal Psychotherapy
Marital Therapy
Post Traumatic Stress Disorder (PTSD)
Women's Mental Health
Stillbirth
Appointments
Associate Attending Psychologist

NewYork-Presbyterian Hospital

Associate Professor of Psychology in Clinical Psychiatry

Weill Cornell Medical College, Cornell University
External Relationships
Relationships and collaborations with for-profit and not-for profit organizations are of vital importance to our faculty because these exchanges of scientific information foster innovation. As experts in their fields, WCM physicians and scientists are sought after by many organizations to consult and educate. WCM and its faculty make this information available to the public, thus creating a transparent environment.
No External Relationships Reported