Katherine Bergstrom, M.S.
Clinical Genetics and Genomics (MD)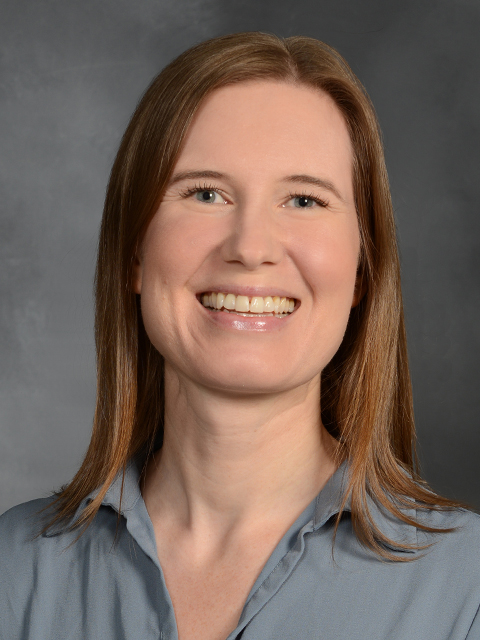 Clinical Genetics and Genomics (MD)
Katherine Bergstrom, M.S.
Provider of world-class care at NewYork-Presbyterian
Medical Specialties
Genetic Counselor, MS
Genetic Counseling
Locations and Appointments
About Katherine Bergstrom, M.S.
Personal Statement
My goal is to help patients navigate the emotional, psychological, and intellectual complexities often associated with genetics and genetic conditions. I believe in the importance of approaching patient care with empathy and kindness. I am also proud to be part of a team that has strong genetics expertise and appreciates the unique experiences of patients and their family members. Supporting and advocating on behalf of patients and their families are the most rewarding aspects of my role as a genetic counselor.
Biographical Info
Katherine Bergstrom, M.S., C.G.C. is Senior Genetic Counselor in the Division of Medical Genetics at Weill Cornell Medicine. Ms. Bergstrom earned her Bachelor of Science in Biology with a Minor in Philosophy from Gonzaga University. A Pacific Northwest native, she relocated to New York to attend the Joan H. Marks Graduate Program in Human Genetics at Sarah Lawrence College where she received her Master of Science in Human Genetics. Her thesis work focused on how genetic counselors address the needs of typically developing siblings of children with genetic conditions. Ms. Bergstrom is board certified by the American Board of Genetic Counseling and completed a fellowship in Leadership Education in Neurodevelopmental and Related Disabilities (LEND) at the Westchester Institute for Human Development.
In 2020, Ms. Bergstrom served as President of the New York State Genetics Task Force (NYSGTF), an organization for genetics professionals throughout the state. She helped establish the organization's Public Policy Committee which has focused its efforts on advocating for genetic counseling to become a licensed profession in New York State. She remains active with the NYSGTF, currently serving as a member of the Survey Working Group.
Ms. Bergstrom has provided clinical supervision and helped educate genetic counseling students since 2013. She also contributes to the training of medical students, residents and fellows.
Ms. Bergstrom provides genetic counseling for patients of all ages for a variety of indications.
Honors and Awards
2019, Outstanding Genetic Counseling Supervisor Award for the Joan H. Marks Graduate Program in Human Genetics at Sarah Lawrence College, Association of Genetic Counseling Program Directors (AGCPD)
2013, The Lipkin Family Prize in Human Genetics, Sarah Lawrence College
External Relationships
Relationships and collaborations with for-profit and not-for profit organizations are of vital importance to our faculty because these exchanges of scientific information foster innovation. As experts in their fields, WCM physicians and scientists are sought after by many organizations to consult and educate. WCM and its faculty make this information available to the public, thus creating a transparent environment.
No External Relationships Reported