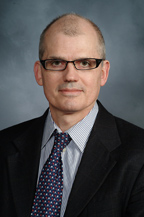 Jeffrey W. Milsom, M.D.
Provider of world-class care at NewYork-Presbyterian
Locations and Appointments
Insurances Accepted
Please contact the doctor's office to verify that your insurance is accepted.
About Jeffrey W. Milsom, M.D.
Personal Statement
♦ Virtual Visit: Delivering the same level of world-class care, with exceptional convenience.
Jeffrey Milsom, MD, FACS, is the former Chief of Colon and Rectal Surgery and the Jerome J. Decosse, MD Professor of Surgery at NewYork-Presbyterian/Weill Cornell Medical Center. He serves as the Co-Director of the Center for Advanced Digestive Care. Dr. Milsom is an internationally renowned pioneer in minimally invasive surgery and state-of-the-art laparoscopic and endoscopic technologies for colorectal cancer, Crohn's disease and other inflammatory bowel disease. Dr. Milsom has been repeatedly recognized by Castle Connolly as one of "America's Top Doctors," by New York Magazine as one of New York's "Best Doctors," and as a "New York SuperDoctor", an honor accorded just 5% of all New York physicians.
For Dr. Milsom's publications, click here: PubMed
Biographical Info
Jeffrey Milsom, MD, FACS, has unique expertise and unparalleled experience in minimally invasive surgery for complex colorectal diseases. Dr. Milsom is the lead inventor of the endoluminal surgical platform, commercially known as the DiLumen, which stabilizes the colon to allow for endoscopic procedures of greater complexity, thereby avoiding surgery for some patients. He has performed close to 2,000 laparoscopic colon and rectal operations, and has been invited to perform surgeries in over 15 countries. Under Dr. Milsom's leadership, 90 percent of all procedures in the Colon and Rectal Section at New York Presbyterian-Weill Cornell Medical Center are now performed using high-tech, minimally invasive technologies. He has published four books, 24 book chapters and over 250 papers, presentations and educational videos.
He is a member of 14 prestigious professional societies, and is a Fellow at the American Society of Colon & Rectal Surgeons, the American College of Surgeons and the Society of Surgical Oncology.
After graduating summa cum laude from the University of Pennsylvania, Dr. Milsom received his medical degree from the University of Pittsburgh in 1979. He fulfilled two years of residency at Roosevelt Hospital in New York and completed his residency at the University of Virginia Medical Center, where he served as Chief Resident. He concluded his advanced training as a Fellow in Colon and Rectal Surgery at the Ferguson Clinic, Grand Rapids, Michigan in 1985, and has been a board certified colon and rectal surgeon since 1986. He joined the faculty of New York Presbyterian-Weill Cornell Medical Center in 2001.
Dr. Milsom was Assistant Professor of Surgery at Michigan State University in East Lansing, Michigan from 1986 through 1989. During this period he was also the Director, Department of Surgical Research at the Ferguson Clinic. From 1990 to 1998, he was the Director of Research, Department of Colorectal Surgery at the Cleveland Clinic Foundation and from 1997 through 1998 he was also the Director of Research, Minimally Invasive Surgery Center at the Cleveland Clinic. In April 1998, Dr. Milsom became a Professor of Surgery at The Mount Sinai Medical Center in New York, Chief of the Division of Colorectal Surgery and Co-Director of Minimally Invasive Surgery.
Reflecting his strong interest and expertise, Dr. Milsom currently serves as an active member of the hospital's Operating Room New Technology Committee and the Minimal Access Surgical Committee. Dr. Milsom has been recruited to participate in numerous national committees, including the Laparoendoscopic Surgical Education Committee as part of the Association of Program Directors for Colon & Rectal Surgery and the Membership Committee of the Society of American Gastrointestinal Endoscopic Surgeons.
He served on the Emerging Technologies Committee for the American Society of Colon & Rectal Surgeons. Dr. Milsom is also a senior examiner for the American Board of Colon and Rectal Surgeons. He is a reviewer for Surgical Endoscopy, Diseases of the Colon & Rectum, Annals of Surgery and serves as a senior editor of WebSurg.
Honors and Awards
2011 New York Magazine Best Doctors
2010 and 2011 New York SuperDoctors--only 5 percent of all New York physicians earn this honor
Emerging Technologies Committee 1999 - 2001 American Society of Colon & Rectal Surgeons
Laparoscopic Surgery Committee 2000 - 2001 Program Directors Association for the American Society of Colon & Rectal Surgeons
Senior Member, Medical Motion Picture Committee 1992 - 2001 American College of Surgeons
Board Certifications
American Board of Colon & Rectal Surgery
American Board of Surgery
Clinical Expertise
Rectal Surgery
Laparoscopic Colon and Rectal Surgery
Minimally Invasive Surgery
Colon Cancer
Colon Surgery
Laparoscopic Colon Surgery
Complex Anal Fistula Disease
Computer Assisted Surgery
Laparoscopic Surgery
Colorectal Cancer
Inflammatory Bowel Diseases (IBD)
Bowel Dysfunction
Bowel-Sparing Strictureplasty
Diverticulitis
Crohn's Disease
Complex Pelvic Surgery
Endoscopic Surgery
Hemorrhoids
Anal Cancer
Rectal Cancer
Diverticular Disease
Anal Fissure
Colon/Rectal Cancer Surgery
Hemorrhoid Surgery
Rectal Prolapse
Anal Incontinence
Intestinal Fistula Surgery
Pelvic Surgery
Laparoscopy
Ulcerative Colitis
Fistula
Fecal Incontinence
Rectal and Anal Surgery
Minimal Access Surgery
Sphincter Sparing Surgery
Surgery For Anal Incontinence
Surgery For Ulcerative Colitis
Ileostomy
Bowel Obstruction
Cancer of Colon With Rectum
Education
University of Pittsburgh School of Medicine
Appointments
NewYork-Presbyterian Hospital

Jerome J. DeCosse M.D. Distinguished Professor of Surgery

Weill Cornell Medical College, Cornell University

Weill Cornell Medical College, Cornell University

Adjunct Professor of Surgery

Columbia University College of Physicians and Surgeons
External Relationships
Relationships and collaborations with for-profit and not-for profit organizations are of vital importance to our faculty because these exchanges of scientific information foster innovation. As experts in their fields, WCM physicians and scientists are sought after by many organizations to consult and educate. WCM and its faculty make this information available to the public, thus creating a transparent environment.
No External Relationships Reported