You are here
John Warren Barnhill, M.D.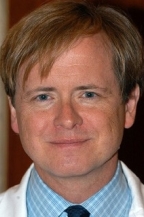 View Research
Call for appointment
212-746-3671
Personal Statement
Dr. John Barnhill is a clinically-oriented psychiatrist and psychoanalyst, a teacher, an administrator, and the editor or co-author of four psychiatric books. He has been practicing psychiatry and psychotherapy for over 25 years.
His primary academic focus has been to encourage the accurate diagnosis and effective treatment of a wide range of psychiatric and psychological issues.
View Biography
Specialties/Expertise
Board Certifications
Psychiatry
Psychosomatic Medicine
Specialties
Expertise
Mood Disorder
Psychodynamics
Psychodynamic Psychotherapy
Psychiatric Aspects of Physical Illness
Psychopharmacology and Psychotherapy
Insurance Plans Accepted
The following represents most of the managed care plans accepted by this physician. If your insurance carrier does not appear here please contact the physician's office as they may have individual contracts not included on this site.

* indicates this physician is no longer accepting new patients with this insurance plan.
Aetna - Weill Cornell

[POS]

Medicare
Rockefeller University - CoreSource
Education/Training
M.D., Baylor College of Medicine, 1985
Honors and Awards
Dr. Barnhill graduated magna cum laude from Duke University and received his medical degree from Baylor College of Medicine, where he won the Alumni Award for Service.
He is a Distinguished Fellow of the American Psychiatric Association, a Fellow of the Academy of Psychosomatic Medicine, and has been elected to the American College of Psychiatrists.
Since 2003, Dr. Barnhill has won the full-time faculty teaching award from New York Presbyterian Hospital/Weill Cornell's psychiatry residents, the John F. O'Connor Award for medical student teaching from the Columbia University Center for Psychoanalytic Training and Research, the Nancy C.A. Roeske Certificate in Medical Student Education from the American Psychiatric Association, the Edith Sabshin Teaching Award from the American Psychoanalytic Association, and twice won an excellence in medical student teaching award from Weill Cornell Medical College.
Biography
Titles
Attending Psychiatrist
NewYork-Presbyterian Hospital
Professor of Clinical Psychiatry
Weill Cornell Medical College
Professor of Medical Ethics in Clinical Medicine
Weill Cornell Medical College, Cornell University
Biography
John W. Barnhill, MD is DeWitt Wallace Senior Scholar and Professor of Clinical Psychiatry and Medical Ethics at Weill Cornell Medicine.
Dr. Barnhill is Vice Chair for Psychosomatic Medicine within the Department of Psychiatry, where he oversees the team of psychiatrists, psychologists, nurse practitioners, psychiatric residents, medical students, and other trainees who work at the juncture betwen mental health and medical illness. This team performs psychiatric consultations throughout NYPH/Weill Cornell, NYPH/Lower Manhattan, and the Hospital for Special Surgery. Members of the team spearhed liaison work with three transplant services (heart, kidney, and liver) as well as oncology and rheumatology. Other members of the team have developed a collaborative care outpatient service for Weill Cornell Medicine and consult for Cornell Internal Medicine Associates (CIMA). All members of the psychosomatic medicine team are actively involved in teaching and clinical investigation.
Dr. Barnhill is a site director for the NYPH/Weill Cornell Medicine geriatric psychiatry fellowship and was, until recently, site director for the Psychosomatic Medicine fellowship that is run jointly at NYPH/WCMC and Memorial Sloan-Kettering Cancer Center. He is also a Lecturer in Psychoanalysis at the Columbia University Center for Psychoanalytic Training and Research.
Dr. Barnhill is Director of the House Staff Mental Health Service at NYPH/Weill Cornell Medicine. In this role, he works with the NYPH Graduate Medical Education office and provides confidential consulting and referral services to medical and surgical trainees.
After having served as chair, Dr. Barnhill is now senior councilor for the Medical College's General Faculty Council. He has a secondary appointment in Medical Ethics within the Department of Medicine and serves on the NYPH/WCMC Ethics Committee. He recently served as the president of the Society for Liaison Psychiatry.
Dr. Barnhill serves on the editorial board of American Psychiatric Publishing (APP), the book publishing arm of the American Psychiatric Association. He has written or edited four books about psychiatry.
Dr. Barnhill has taught or consulted in the Middle East, Africa, Europe, and Asia. He directs the psychiatry section of the annual Salzburg Weill Cornell Seminars, which are focused on the continuing education of young physicians from developing countries, particularly in Eastern Europe. He serves on the WCMC Faculty Committee for the Weill Bugando Medical College in Mwanza, Tanzania. To further these efforts, he serves on the International Psychoanalytic Association's and the American Psychiatric Association's Committees to the United Nations and on the United Nations Commission on the Status of Women.
Dr. Barnhill has continuously maintained an outpatient clinical practice since 1989.