John Warren Barnhill, M.D.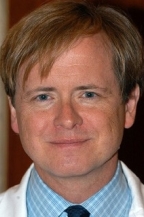 John W. Barnhill, MD is Vice Chair for Psychosomatic Medicine and DeWitt Wallace Senior Scholar within the Department of Psychiatry and Professor of Clinical Psychiatry and Medical Ethics at WCMC.
Dr. Barnhill is Chief of the Psychiatric Consultation-Liaison Service at NYPH/WCMC and is Chief of the Division of Psychiatry at the Hospital for Special Surgery. In these roles, he helps supervise a team of students, residents, and attending psychiatrists who perform psychiatric consultations throughout HSS, NYPH/Weill Cornell, and NYPH/Lower Manhattan. He is a site director for the NYPH/WCMC geriatric psychiatry fellowship and was, until recently, site director for the Psychosomatic Medicine fellowship that is run jointly at NYPH/WCMC and Memorial Sloan-Kettering Cancer Center. He is also a Lecturer in Psychoanalysis at the Columbia University Center for Psychoanalytic Training and Research.
Dr. Barnhill is Director of the House Staff Mental Health Service at NYPH/WCMC. In this role, he works with the NYPH Graduate Medical Education office and provides confidential consulting and referral services to medical and surgical trainees.
After having served as chair, Dr. Barnhill is now the senior councilor for the Medical College's General Faculty Council. He has a secondary appointment in Medical Ethics within the Department of Medicine and serves on the NYPH/WCMC Ethics Committee. He recently served as the president of the Society for Liaison Psychiatry.
Dr. Barnhill serves on the editorial board of American Psychiatric Publishing (APP), the book publishing arm of the American Psychiatric Association.
Dr. Barnhill has taught or consulted in the Middle East, Africa, Europe, and Asia. He directs the psychiatry section of the annual Salzburg Weill Cornell Seminars. He serves on the WCMC Faculty Committee for the Weill Bugando Medical College in Mwanza, Tanzania. To further these efforts, he serves on the International Psychoanalytic Association's and the American Psychiatric Association's Committees to the United Nations and on the United Nations Commission on the Status of Women.
Insurances
Insurance Plans Accepted
The following represents most of the managed care plans accepted by this physician. If your insurance carrier does not appear here please contact the physician's office as they may have individual contracts not included on this site.

* indicates this physician is no longer accepting new patients with this insurance plan.
Aetna - Weill Cornell

[POS]

Medicare
Rockefeller University - CoreSource
Publications
Editor, DSM-5 Clinical Cases. (American Psychiatric Publishing, 2013). http://www.appi.org/SearchCenter/Pages/SearchDetail.aspx?ItemId=62463
Editor, Approach to the Psychiatric Patient (American Psychiatric Publishing, 2008). http://www.appi.org/book.cfm?id=62300
In the casebooks, above, Dr. Barnhill wrote or co-wrote sections on the doctor-patient relationship, countertransference, hospital psychodynamics, the emergency evaluation, delirium, capacity, adjustment disorder, paraphilias, gender dysphoria, somatoform disorders, and consultation-liaison psychiatry.
Author, "The Psychiatric Interview and Mental Status Examination," a chapter in the American Psychiatric Publishing Textbook of Psychiatry, 6th edition, edited by Hales, Yudofsky, and Roberts (APP, 2014) http://www.appi.org/SearchCenter/Pages/SearchDetail.aspx?ItemId=62444
Editorial Board, DSM-5 Self-Exam Questions: Test Questions for the Diagnostic Criteria, edited by Philip Muskin (American Psychiatric Publishing, 2014)
Author, "Perioperative Care of the Patient with Psychiatric Disease," in Perioperative Care of the Orthopdic Patient, Springer, expected publication, 2014
Author, "Guidelines to Live By and Rules to Break, in The Fear of Death: Psychoanalytic Treatment of Dying Patients. edited by Norman Straker. (Jason Aronson, New York, 2013).
Associate Editor, Psychiatry In-Review Study Guide, Education Testing and Assessment Services. Published annually, 2006-2010, and distributed to all graduating psychiatry residents in the country.
Co-authored chapters in The Psychiatric Interview in Clinical Practice, American Psychiatric Publishing, 2006, which was written by MacKinnon, Michels, and Buckley. Chapters that he helped write include The Hospitalized Patient; The Cognitively Impaired Patient; and The Psychosomatic Patient.
Recent, representative peer-reviewed journal articles:
Schellhorn S, Barnhill JW, Ferrando SJ.A Comparison of Psychiatric Consultation between Geriatric and Non-Geriatric Inpatients. International Journal of Geriatric Psychiatry 2009; 24: 1054-1061
Kunkel, EJ, Busto E, Kathol R, Stern TA, Wise T, Stoddard FR, Straus J, Saravay SM, Muskin PR, Dresner, N, Harrington CJ, Weiner J, Barnhill JW, Becker M, Oyesanmi O, Fann JR, Colon E, Epstein S, Weinreb R. Physician Staffing for the Practice of Psychosomatic Medicine in the General Hospital: A Pilot Study. Psychosomatics 2010 51: 520-527
Dickerman A, Barnhill JW. Abnormal Thyroid Function Tests in Psychiatry: A Red Herring? American Journal of Psychiatry, 2012 169:134-140
Recent journal reviewer for Academic Psychiatry, The American Journal of Hospice and Palliative Medicine, The American Journal of Psychiatry, The Harvard Review of Psychiatry, Journal of Clinical Psychiatry, Psycho-Oncology, and Psychosomatics, and has been on the Editorial Board of Academic Psychiatry and American Journal of Hospice and Palliative Medicine.
Honors and Awards
Dr. Barnhill graduated magna cum laude from Duke University and received his medical degree from Baylor College of Medicine, where he won the Alumni Award for Service.
He is a Distinguished Fellow of the American Psychiatric Association, a Fellow of the Academy of Psychosomatic Medicine, and has been elected to the American College of Psychiatrists.
Since 2003, Dr. Barnhill has won the full-time faculty teaching award from Weill Cornell's psychiatry residents, the John F. O'Connor Award for medical student student teaching from the Columbia University Center for Psychoanalytic Training and Research, the Nancy C.A. Roeske Certificate in Medical Student Education from the American Psychiatric Association, and twice won an excellence in medical student teaching award from Weill Cornell Medical College.
Clinical Expertise
Mood Disorder
Psychodynamics
Psychodynamic Psychotherapy
Psychiatric Aspects of Physical Illness
Psychopharmacology and Psychotherapy
Appointments
NewYork-Presbyterian Hospital
Professor of Clinical Psychiatry
Weill Cornell Medical College
Professor of Medical Ethics in Clinical Medicine
Weill Cornell Medical College, Cornell University
Board Certifications
Psychiatry
Psychosomatic Medicine
Education
M.D., Baylor College of Medicine, 1985