Juliet Barker, M.B., B.S.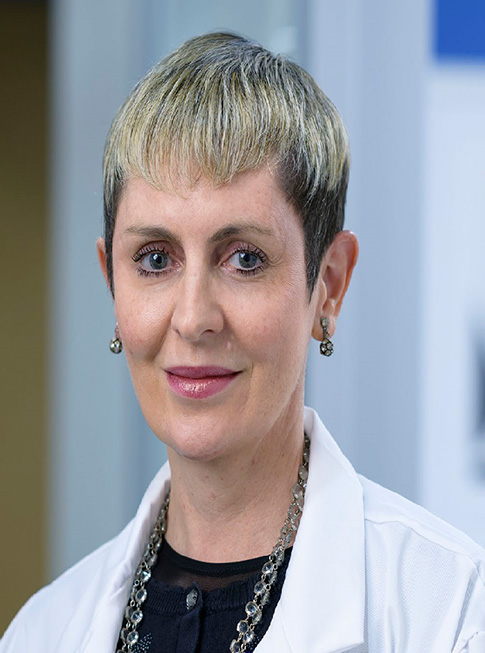 Juliet Barker, M.B., B.S.
Provider of world-class care at NewYork-Presbyterian
Locations and Appointments
Insurances Accepted
Please contact the doctor's office to verify that your insurance is accepted.
About Juliet Barker, M.B., B.S.
Personal Statement
With a career devoted to stem cell transplantation for over 25 years and being internationally recognized in this field, as the Director of Bone Marrow Transplant and Cell Therapy at Weill Cornell-NewYork Presbyterian I seek to lead a state-of-the art Program. I am deeply committed to ensure my team delivers the highest quality of clinical care. A special focus of our Program will be to extend access to complex health care such as transplantation to under-served populations. I am also committed to performing associated research that will advance our field for the ultimate benefit of patients with life-threatening diseases. I also have a major interest in mentorship of more junior medical staff as well as allied health care professionals to develop their academic careers to the benefit of patient care and our Program.
Biographical Info
Juliet Barker, MBBS (Hons), FRACP, is an Australian trained hematologist. Having been an Attending Member and Physician at Memorial Sloan Kettering Cancer Center (MSKCC) and the Director of the MSKCC Cord Blood (CB) Transplantation Program, Dr. Barker has been recruited to Weill Cornell Medicine and NewYork-Presbyterian Hospital as the Director of the Bone Marrow Transplant and Cellular Therapy Program.Over the last 25 years, Dr. Barker has worked to expand transplant access to minority patients with hematologic malignancies and has demonstrated the ability of cord blood transplantation to provide curative therapy for such populations without suitable adult donors. Dr. Barker's work in this area has been internationally recognized and she has published extensively concerning novel strategies to optimize access to donor transplants and cord blood transplant outcomes. Additionally, she has a special focus on optimizing complex health care delivery such as hematopoietic stem cell transplantation in under-served populations. Dr. Barker has advised the National Marrow Donor Program (NMDP) and is a member of the Advisory Council on Blood Stem Cell Transplantation to the Health Resources and Services Administration of the U.S. government. She has served on the American Society for Transplantation and Cellular Therapy (ASTCT) Board and led the national ASTCT Cord Blood Special Interest Group. Having previously served as Associate Vice Chair, Faculty Development, in the Department of Medicine at MSKCC, Dr. Barkeralso has a keen interest in academic mentorship.
Clinical Expertise
Bone Marrow Stem Cell Transplants
Bone Marrow Transplant
Bone Marrow Transplantation
Stem Cell Transplant
Allogeneic Stem Cell Transplant
Autologous Stem Cell Transplant
Cancer Immunotherapy
Immunotherapy
Education
University of Adelaide Medical School (Australia)
Appointments
NewYork-Presbyterian Hospital

Weill Cornell Medical College, Cornell University
External Relationships
Relationships and collaborations with for-profit and not-for profit organizations are of vital importance to our faculty because these exchanges of scientific information foster innovation. As experts in their fields, WCM physicians and scientists are sought after by many organizations to consult and educate. WCM and its faculty make this information available to the public, thus creating a transparent environment.
No External Relationships Reported