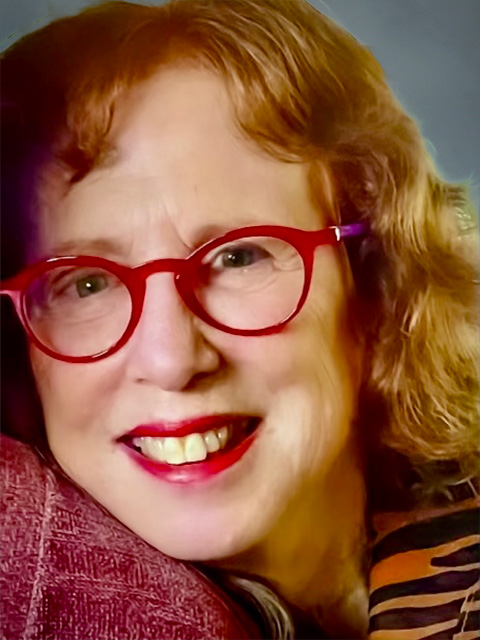 Jo Hariton, Ph.D.
Provider of world-class care at NewYork-Presbyterian
Medical Specialties
Child and Adolescent Psychology
Child Psychology
Clinical Psychology
Psychology
Treats Children
Locations and Appointments
Insurances Accepted
Please contact the doctor's office to verify that your insurance is accepted.
About Jo Hariton, Ph.D.
Personal Statement
Jo Hariton, Ph.D. is on the faculty in the Child and Adolescent Division of the Westchester Division. She teaches family therapy to second year Child Psychiatry residents, and play therapy to first year Child Psychiatry residents when they do their inpatient rotation on our child psychiatry unit. In 2019, the Child Psychiatry residents at the Westchester Division awarded her "Teacher of the Year".
Dr. Hariton founded the Social Skills Training Program for Children and Adolescents at NYP Westchester Division. Her faculty practice includes the treatment of children, adolescents, and adults. Her approach is integrative, utilizing psychodynamic, relational, and cognitive-behavioral approaches depending upon the clinical need. Her clinical interests include individual therapy, family therapy and couples therapy Dr. Hariton's research interests have been on friendship and peers and the efficacy of social skills training.
Biographical Info
Dr. Hariton's undergraduate degree is from Goucher College. She received her Master's degree in Social Work from Columbia University, and her Ph.D. in clinical social work from N.Y.U. Her Ph.D. Practicum was at the Child and Adolescent Division of New York Hospital, Westchester Division. She completed Psychoanalytic Training from the Postgraduate center for Mental Health.
She is a Certified Group Psychotherapist. She has served on the Board of Directors of the Westchester Group Psychotherapy Society. She has presented her work at national meetings, and has written articles and book chapters on the topic of social skills training.
Honors and Awards
Teacher of the Year Award, Psychology Postdoctoral fellows, NYPH Payne Whitney Westchester, 2007
NASW Westchester Award: Distinguished Service to the Profession, 2009
Teacher of the Year Award, Child Psychiatry Residents, NYPH, Westchester Division, 2019
Who's Who in America
Clinical Expertise
Anxiety Disorder
Depression
Child Psychotherapy
Attention Deficit Disorder
Children of Divorce
Parenting Issues
Adolescent and Childhood Disorders
Mood Disorder
Couples Therapy
Family Therapy
Adolescent Psychology
Appointments
NewYork-Presbyterian Hospital

Assistant Professor of Social Work in Clinical Psychiatry

Weill Cornell Medical College, Cornell University
External Relationships
Relationships and collaborations with for-profit and not-for profit organizations are of vital importance to our faculty because these exchanges of scientific information foster innovation. As experts in their fields, WCM physicians and scientists are sought after by many organizations to consult and educate. WCM and its faculty make this information available to the public, thus creating a transparent environment.
No External Relationships Reported