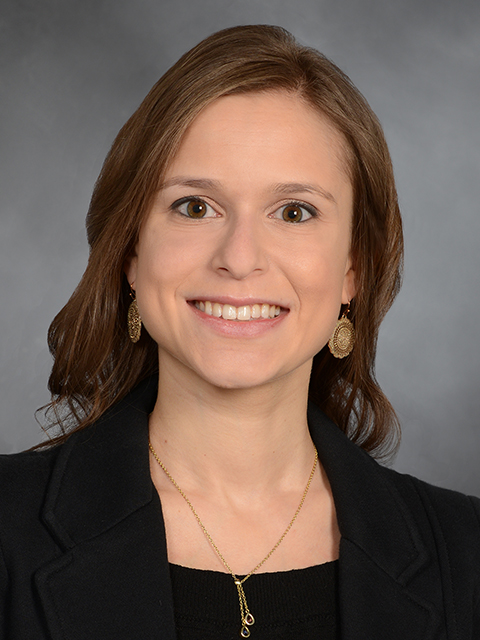 Joanna Escalon, M.D.
Provider of world-class care at NewYork-Presbyterian
Locations and Appointments
Insurances Accepted
Please contact the doctor's office to verify that your insurance is accepted.
Blue Access
Blue Connection
EPO
HMO
Mediblue (Senior)
PPO
Freedom
Liberty
Medicare Advantage
Metro/Core/Charter
About Joanna Escalon, M.D.
Biographical Info
Joanna Escalon, M.D. is a radiologist specializing in cardiothoracic imaging. She is an Assistant Professor of Radiology at Weill Cornell Medicine and Assistant Attending Radiologist at the NewYork-Presbyterian Hospital-Weill Cornell Campus.
Dr. Escalon graduated with a B.A. in Biology from The University of Chicago where she was elected to Phi Beta Kappa. She went on to earn her M.D. from the New York University School of Medicine in 2012. Following a yearlong internship in internal medicine at Baylor College of Medicine in Houston, Texas, Dr. Escalon completed her residency training in Diagnostic Radiology at NewYork-Presbyterian/Weill Cornell Medical Center where she served as a Chief Resident. Dr. Escalon then completed a fellowship in Cardiothoracic Radiology at National Jewish Health and the University of Colorado in Denver, Colorado.
After training, Dr. Escalon joined the Weill Cornell Medicine faculty as Assistant Professor of Radiology in 2018. Dr. Escalon's clinical expertise is in cardiothoracic imaging. She interprets a wide range of imaging examinations, including radiography, high-resolution chest CT, thoracic MRI, cardiac CT and MRI, PET, and abdominal and pelvic CT. Dr. Escalon's research interests include diffuse lung disease, oncologic imaging, and vascular imaging. She is also actively involved in the education of residents and fellows.
Dr. Escalon is a member of the following professional societies:
• Society of Thoracic Radiology • Radiological Society of North America (RSNA) • American College of Radiology • North American Society for Cardiovascular Imagining • New York Roentgen Society
Clinical Expertise
Chest Imaging
Thoracic Radiology
Heart Imaging
Noninvasive Cardiac Imaging
Cardiac Magnetic Resonance Imaging
Cardiac MRI
MRI of the Heart
MRI Chest
MRI Thoracic Spine
Magnetic Resonance Angiography
CT Chest
Cardiac CT
CT Scan of the Heart
CT Scan of the Chest
Chest X-Ray
Ultrasound
PET-CT
PET Scan
Positron Emission Tomography
Heart Disease
Congenital Heart Disease
Valvular Heart Disease
CT Lung Screening
Lung Disease
Lung Cancer
Screening For Lung Cancer
Lung Cancer-Diagnostic Testing
Low Dose Computed Tomography of Lungs For Lung Cancer Screening
Diffuse Lung Disease
Interstitial Lung Disease
External Relationships
Relationships and collaborations with for-profit and not-for profit organizations are of vital importance to our faculty because these exchanges of scientific information foster innovation. As experts in their fields, WCM physicians and scientists are sought after by many organizations to consult and educate. WCM and its faculty make this information available to the public, thus creating a transparent environment.
Professional Services:
Hunter College, City University of New York