Jeffrey Conrad Laurence, M.D.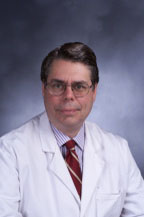 Jeffrey Conrad Laurence, M.D.
Medical Specialties
Medical Oncology
Hematology
Locations and Appointments
Insurances Accepted
Please contact the doctor's office to verify that your insurance is accepted.
Blue Access
Blue Connection
EPO
HMO
Mediblue (Senior)
PPO
Freedom
Liberty
Medicare Advantage
Metro/Core/Charter
About Jeffrey Conrad Laurence, M.D.
Personal Statement
Our medical center provides an extraordinary opportunity to work with clinicians and scientists with expertise in all facets of HIV/AIDS and clotting disorders associated with small blood vessel injury such as TTP and aHUS. Working with them in the diagnosis and treatment of these diseases for over 25 years, I have developed a strong interest in HIV-related hematologic disorders as well as osteoporosis and other metabolic complications arising during antiretroviral therapy for HIV.
Biographical Info
Dr. Laurence is Professor of Medicine in the Division of Hematology-Oncology, Attending Physician at New York Presbyterian Hospital, and Director of the Laboratory for AIDS Virus Research at those institutions. He is also Senior Scientific Consultant for Programs at amfAR, The Foundation for AIDS Research, and Editor-in-Chief of two medical journals: AIDS Patient Care and STDs (in its 24th year), and Translational Research (formerly the Journal of Laboratory and Clinical Medicine, in its 96th year).
Dr. Laurence received his B.A. Phi Beta Kappa, summa cum laude from Columbia University in 1972, and his M.D. with honors from the University of Chicago Pritzker School of Medicine in 1976. He was elected a Rhodes Scholar to Oxford University in 1973. Deferring this honor, he accepted a Henry Luce Fellowship to Japan, where he worked as a research associate at the Institute for Cancer Research in Osaka from 1974-1975. Dr. Laurence returned to New York to complete a residency in internal medicine, followed by fellowships in hematology and oncology at The New York Hospital.
In 1983 Dr. Laurence was invited to the Institut Pasteur in Paris to collaborate with Drs. Luc Montagnier and Francoise Barre-Sinoussi, recent Nobel laureates for the discovery of HIV. Dr. Laurence was first author on their 1984 paper in the New England Journal of Medicine further documenting LAV/HIV as the cause of AIDS, and identifying a carrier state for HIV infection. His current work focuses on the mechanisms by which HIV affects endothelial cells and osteoclasts, in models for microvascular thrombosis and osteoporosis linked to HIV infection and its treatment. He also has a long-standing interest in clotting disorders associated with microvessel injury, including TTP and aHUS. Dr. Laurence is also involved in a gene therapy project, by which anti-HIV anti-sense genes are inserted into the stem cells of advanced AIDS patients who are recalcitrant to drug therapy. This is followed by bone marrow ablation and re-infusion of those HIV resistant stem cells back into the patients.
Dr. Laurence has authored over 150 scientific papers related to AIDS. He is a member of several private national and international AIDS organizations. He is a recipient of the Clinician-Scientist Award of the American Heart Association and the William S. Paley Fellowship in Academic Medicine, is a member of the National Council of The Jackson Laboratory, and is an elected Fellow of the New York Academy of Sciences and member of the American Society for Clinical Investigation. He has 3 children--Auden, Galen and Luca--and lives in Greenwich, CT.
Honors and Awards
American Society for Clinical Investigation
Fellow, New York Academy of Sciences
Clinician-Scientist Award, American Heart Association
William S. Paley Fellow in Academic Medicine
Henry Luce Foundation Scholar (to Institute for Cancer Research, Osaka, Japan)
Rhodes Scholar elect
Board Certifications
American Board of Internal Medicine
Clinical Expertise
Thrombotic Microangiopathy
Hypercoagulable State
HIV-Related Blood Disorders
Education
University of Chicago Pritzker School of Medicine
Appointments
Weill Cornell Medical College, Cornell University

NewYork-Presbyterian Hospital
External Relationships
Relationships and collaborations with for-profit and not-for profit organizations are of vital importance to our faculty because these exchanges of scientific information foster innovation. As experts in their fields, WCM physicians and scientists are sought after by many organizations to consult and educate. WCM and its faculty make this information available to the public, thus creating a transparent environment.
Consultant:
Jazz Pharmaceuticals, Inc.
Speaker/Lecturer:
Alexion Pharmaceuticals, Inc.
Omeros Corporation