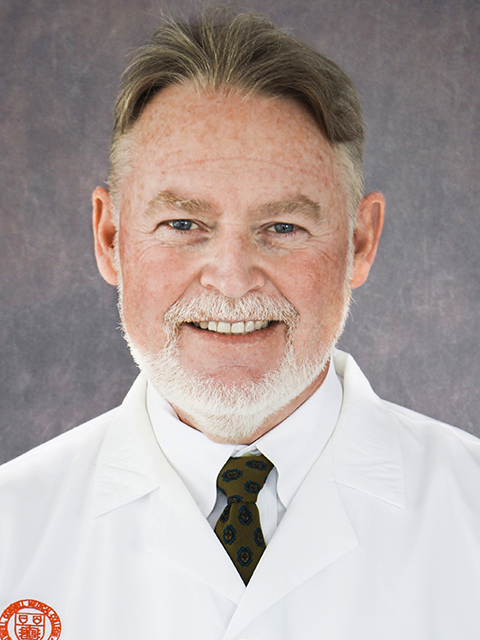 James J. Gallagher, M.D.
Medical Specialties
Critical Care Medicine
Surgery
Trauma
Locations and Appointments
Insurances Accepted
Please contact the doctor's office to verify that your insurance is accepted.
Blue Access
Blue Connection
EPO
HMO
Mediblue (Senior)
PPO
Freedom
Liberty
Medicare Advantage
Metro/Core/Charter
About James J. Gallagher, M.D.
Personal Statement
♦ Virtual Visit: Delivering the same level of world-class care, with exceptional convenience.
As a burn surgeon, I am privileged to care for the burn injured patient from the smallest child to the most senior members of our society. Burn injury is sometimes a small blister that requires only my reassurance that healing will take place naturally to complete devastation of the body, and at times a home and family. One of my greatest honors comes in my participation in the care of our injured Fire Fighters. Being a New Yorker and having lost a family member who was a member of the FDNY, the ability to serve those who serve us is indeed a privilege.
Effective burn care is a result of paying close attention to detail as well as employing the state-of-the-art technology we have available here at NewYork-Presbyterian/Weill Cornell. Another important factor is to treat the whole person, not just the burn, being sensitive and aware of the many challenges burn patients and their families face as they recover and assisting them through our multi-disciplinary approach to burn care. Our goal is to facilitate complete reintegration into society for all the burn patients we treat, allowing them to lead happy and productive and pain free lives.
Dr. James J. Gallagher describes the painful aftermath his patients endure following home fires.
Leonard Washington Amango, MD, Head of General Surgery at Bugando Medical Centre, the teaching hospital of the Catholic University of Health and Allied Sciences in Mwanza, Tanzania, was an invited guest lecturer by Dr. James J. Gallagher on the topic of "Global Surgery". To watch the full lecture.
Dr. Gallagher recently gave two brief lectures to the Australia New Zealand burn community on global surgery, the leadership of the burn care community and beginning burn care outreach to rural remote resource poor communities. To watch the full lectures:
Improving Burn Care in Rural, Remote & Resource Limited Health Centers
Burn Surgery II: Look Into the Future 10 Years
Biographical Info
James Gallagher, M.D. is an Associate Professor of Clinical Surgery and Director of the William Randolph Hearst Burn Center at NewYork-Presbyterian Weill Cornell Medicine. A board certified surgeon, Dr. Gallagher has extensive experience in the treatment of burns, surgical critical care, and international surgery. His areas of special interest include surgical education and international surgical outreach.
Dr. Gallagher is committed to teaching and sharing his expertise in this field with the ultimate goal of improving burn care, preventing burn injuries, building surgical capacity and improving burn first aid throughout the world. It is this passion and dedication to burn care that led Dr. Gallagher to Tanzania where he helped develop burn care at the Weill Bugando Medical Center in Mwanza. His commitment to improving care in low resource settings has been joined by many other members of the burn team and continues today. Over the last eight years multiple exchange trips have resulted in a strong collaborative relationship between the Tanzanian burn team and the burn team here in New York. The burn care clinical fellowship is now able to routinely offer young burn surgeons the opportunity to spend time at the Tanzanian burn unit helping prepare them to assist in the world in surgery.
James Gallagher, M.D. received his B.S. Summa Cum Laude in Biochemistry from the State University of New York at Buffalo in 1988 and his M.D. from SUNY Upstate Medical Center, Syracuse, New York in 1992. He completed his internship and residency training in general surgery at Robert Packer Hospital, Sayre, Pennsylvania in June 1997.
After completing General Surgery training, he spent four years in private practice in Dansville, New York before deciding to sell his home and move his entire family to Cameroon, West Africa. For more than a year, Dr. Gallagher was the sole surgeon in the rural missionary hospital there and it was during this time that he was first exposed to patients with burn injuries and developed an interest in specializing in this field.
Upon returning home to the United States, Dr. Gallagher completed fellowships in surgical critical care and trauma surgery at Stonybrook University and burn surgery at the William Randolph Hearst Burn Center at NewYork-Presbyterian Hospital Weill Cornell Medical Center.
Dr. Gallagher was an attending burn surgeon at The Shriners Burns Hospital for Children and the adult Blocker Burn Unit at the University of Texas Medical Branch Galveston. He was appointed Chairman of performance improvement and infectious disease at The Shriners Hospital. While at Shriners he was part of a team of American and Mexican burn reconstructive surgeons who traveled to Guadalajara twice a year to treat children in need of surgical care to help relieve long term effects of burn scars on their growing bodies.
In 2009, Dr. Gallagher and his family relocated to New York City and Dr. Gallagher rejoined the team at the William Randolph Hearst Burn Center at NewYork-Presbyterian Weill Cornell for children and adults, which is the only burn center in the City of New York verified by the American Burn Association.
In 2015, Dr. Gallagher was made director of the Burn Center a position he holds today. His dream is to see the bonds with the Tanzanian burn unit grow, collaborating to deliver the best patient care in all settings to all people.
Honors and Awards
New York SuperDoctor: an Honor given to 5% of all New York physicians
Board Certifications
American Board of Surgery
Clinical Expertise
Burn Surgery
Burn
Wound Healing
Pediatric Burn Care
Education
State University of New York Upstate Medical University

State University of New York at Buffalo
Appointments
Associate Attending Surgeon

NewYork-Presbyterian Hospital

Associate Professor of Clinical Surgery

Weill Cornell Medical College, Cornell University

Aronson Family Foundation Associate Professor in Burn Care

Weill Cornell Medical College, Cornell University
External Relationships
Relationships and collaborations with for-profit and not-for profit organizations are of vital importance to our faculty because these exchanges of scientific information foster innovation. As experts in their fields, WCM physicians and scientists are sought after by many organizations to consult and educate. WCM and its faculty make this information available to the public, thus creating a transparent environment.
No External Relationships Reported