Jedd D. Wolchok, M.D., Ph.D.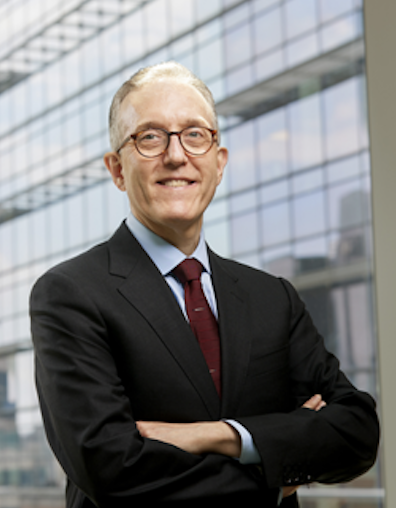 Jedd D. Wolchok, M.D., Ph.D.
Provider of world-class care at NewYork-Presbyterian
Medical Specialties
Medical Oncology
Oncology
Video Visits Available
Locations and Appointments
Insurances Accepted
Please contact the doctor's office to verify that your insurance is accepted.
Blue Access
Blue Connection
EPO
HMO
Mediblue (Senior)
PPO
Freedom
Liberty
Medicare Advantage
Metro/Core/Charter
About Jedd D. Wolchok, M.D., Ph.D.
Personal Statement
I am a board certified medical oncologist who specializes in treatment of people diagnosed with melanoma. I am grateful for the trust placed in me by people diagnosed with melanoma and their families. Care for people with melanoma includes systemic treatment with immunotherapy, targeted therapy or chemotherapy as well as imaging surveillance for those people who have completed treatment. I also collaborate closely with dermatologists, surgeons and radiation oncologists to ensure that all treatment modalities are considered. Discussion of relevant clinical trials is also an important part of treatment planning discussions in my practice. My other responsibilities include serving as Director of the Meyer Cancer Center and being an active laboratory investigator researching new ways to use the immune system as a treatment approach for melanoma.
Biographical Info
Jedd Wolchok, MD, PhD, FASCO, is the Meyer Director of the Sandra and Edward Meyer Cancer Center at Weill Cornell Medicine. Dr. Wolchok was most recently Chief of the Immuno-Oncology Service and held The Lloyd J. Old Chair in Clinical Investigation at Memorial Sloan Kettering Cancer Center and remains Professor of Medicine at Weill Cornell Medical College. Dr. Wolchok is a clinician-scientist exploring innovative immunotherapeutic strategies in laboratory models, and a principal investigator in numerous pivotal clinical trials. Dr. Wolchok helped establish immunotherapy as a standard approach to cancer treatment and was instrumental in the clinical development leading to the approval of ipilimumab and the combination of nivolumab and ipilimumab for advanced melanoma. He supervises an NIH R01-funded basic science laboratory which is focused on investigating novel immunotherapeutic agents in pre-clinical laboratory models. The focus of his translational research laboratory is to investigate innovative means to modulate the immune response to cancer as well as to better understand the mechanistic basis for sensitivity and resistance to currently available immunotherapies. Dr. Wolchok received his BA degree from Princeton University, and his MS, PhD and MD degrees from New York University. Dr. Wolchok has received numerous honors for his work including: American Association for Cancer Research (AACR) Richard and Hinda Rosenthal Memorial Award, the Giants of Cancer Care in Melanoma Award, the Berson Alumni Achievement Award in Clinical and Translational Science and the Zelmanovich Young Alumni Achievement Award from NYU Grossman School of Medicine, the Alfred Taubman Prize for Excellence in Translational Medical Research (Univ of Michigan) and has been designated a Fellow of the American Society of Clinical Oncology (FASCO). Most recently, he has been awarded the the Distinguished Alumni Award at MSK, the AACR-Joseph H. Burchenal Award for Outstanding Achievement in Clinical Cancer Research, the ESMO Award for Immuno-Oncology and the David Karnofsky Award from ASCO. Dr. Wolchok has served on the Board of Directors of ASCO and the Society for Immunotherapy of Cancer (SITC) and currently is the Treasurer of SITC. He is an elected member of the American Society for Clinical Investigation (ASCI) and the Association of American Physicians (AAP) and is Chair of the Melanoma Committee for the ECOG-ACRIN NCI cooperative group. He is a full member of the Ludwig Institute for Cancer Research and center director for the Parker Institute of Cancer Immunotherapy.
Board Certifications
American Board of Internal Medicine
American Board of Internal Medicine (Medical Oncology)
Clinical Expertise
Cancer Immunotherapy
Immunotherapy
Melanoma
Metastatic Melanoma
Education
New York University School of Medicine
Appointments
NewYork-Presbyterian Hospital

Weill Cornell Medical College, Cornell University

Sandra and Edward Meyer Director, Sandra and Edward Meyer Cancer Center

Weill Cornell Medical College, Cornell University
External Relationships
Relationships and collaborations with for-profit and not-for profit organizations are of vital importance to our faculty because these exchanges of scientific information foster innovation. As experts in their fields, WCM physicians and scientists are sought after by many organizations to consult and educate. WCM and its faculty make this information available to the public, thus creating a transparent environment.
Consultant:
Apricity
Ascentage Pharma Group Inc
AstraZeneca Pharmaceuticals LP
Bicara Therapeutics
Bristol Myers Fund, Inc.
Imvaq Therapeutics
Larkspur Therapeutics, Inc.
Tizona Therapeutics, Inc.
Leadership Roles:
Ludwig Institute for Cancer Research
Ownership:
Apricity
Ascentage Pharma Group Inc
CellCarta
Georgiamune Inc.
Imvaq Therapeutics
Larkspur Therapeutics, Inc.
Linnaeus Therapeutics, Inc.
Maverick Therapeutics Inc.
Tizona Therapeutics, Inc.
Trishula Therapeutics, Inc.
XenImmune Therapeutics Inc
Other Interest:
Apricity
Daiichi Sankyo, Inc.