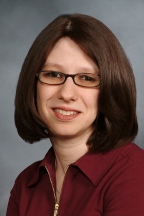 View Research
Call for appointment
212-746-4492
Personal Statement
Coming soon! View Biography
Specialties/Expertise
Specialties
Psychiatry
Psychotherapy
Consultation-Liaison Psychiatry
Psychology
General Psychiatry
Adult Psychiatry
Expertise
Anxiety Disorder
Behavioral Medicine
Depression
Mood Disorder
Virtual Reality Therapy
Insurance Plans Accepted
The following represents most of the managed care plans accepted by this physician. If your insurance carrier does not appear here please contact the physician's office as they may have individual contracts not included on this site.

* indicates this physician is no longer accepting new patients with this insurance plan.
AETNA

[HMO]

AETNA

[PPO]

AETNA

[Medicare]

Aetna - Weill Cornell

[POS]

Empire Blue Cross/Blue Shield

[NYPH Employees Only]

Empire Blue Cross/Blue Shield

[PPO]

Empire Blue Cross/Blue Shield

[HMO]

Empire Blue Cross/Blue Shield

[Mediblue (Senior)]

Empire Blue Cross/Blue Shield

[EPO]

Medicare
Rockefeller University - CoreSource
Education/Training
Ph.D., Yeshiva University, 2003
M.A., Yeshiva University, 1998
M.A., Yeshiva University, 2001
Biography
Titles
Associate Attending Psychiatrist
NewYork-Presbyterian Hospital
Associate Professor of Psychology in Clinical Psychiatry
Weill Cornell Medical College, Cornell University
Biography
Judith Cukor, PhD is an Associate Professor of Psychology in Clinical Psychiatry at Weill Cornell Medical College/New York Presbyterian Hospital, in the Program for Anxiety and Traumatic Stress Studies. Her expertise lies in the cognitive-behavioral treatment of mood and anxiety disorders and in the field of behavioral medicine, addressing the psychological needs of individuals with medical problems.
Dr. Cukor's special expertise is in the treatment of posttraumatic stress disorder (PTSD). She has significant experience in the field of trauma and treatments for posttraumatic stress disorder with survivors of terrorism, burn injury, motor vehicle accidents, combat and assault. She is trained in the use of evidence-based treatments for posttraumatic stress disorder, including exposure therapy, and is an expert in the use of virtual reality in the treatment of PTSD.
Dr. Cukor has worked extensively with disaster workers including firefighters, police officers, rescue and recovery workers, and other emergency personnel. She has treated numerous emergency workers and civilians for PTSD related to the events of September 11, as well as other work-related traumas.
Dr. Cukor has significant expertise in the treatment of military-related trauma. She has treated numerous service members who have returned from Iraq and Afghanistan. She is currently a co-investigator and a primary therapist for a Department of Defense-funded clinical trial for the treatment of PTSD in OIF/OEF veterans. She has travelled nationwide to train providers in virtual reality exposure therapy for PTSD and consulted to Army and Air Force providers as part of a Department of Defense initiative to train clinicians in evidence-based treatments. Dr. Cukor provides stress management workshops to the National Guard and serves as a consultant to an ongoing military treatment study.
She is currently the principal investigator of a study funded by the New York Community Trust to assess the behavioral and neuroanatomical manifestations of extinction learning in returning OIF/OEF veterans with traumatic brain injury (TBI) and her research interests include furthering our understanding of the interplay between PTSD and TBI.
Dr. Cukor is a consultant to the William Randolph Hearst Burn Center, treating inpatients and ambulatory patients in the aftermath of traumatic burn injury. Her research with burn survivors includes the development of a protocol to address the numerous psychiatric sequelae that arise in the aftermath of a burn or other traumatic injury.
She also trains and supervises psychology interns, post-doctoral fellows and junior faculty working with trauma populations. She has authored scientific articles and book chapters, and presented her work at conferences and grand rounds. Dr. Cukor has made numerous media appearances discussing treatments for PTSD, virtual reality, 9/11, veteran mental health, and common reactions to trauma.
Dr. Cukor also works with individuals coping with medical illness, depression, panic attacks and generalized anxiety.
Office hours are weekdays, excluding weekends.
To schedule appointments:
Call (212) 821-0783.