Isaac Kligman, M.D.
Reproductive Endocrinology/Infertility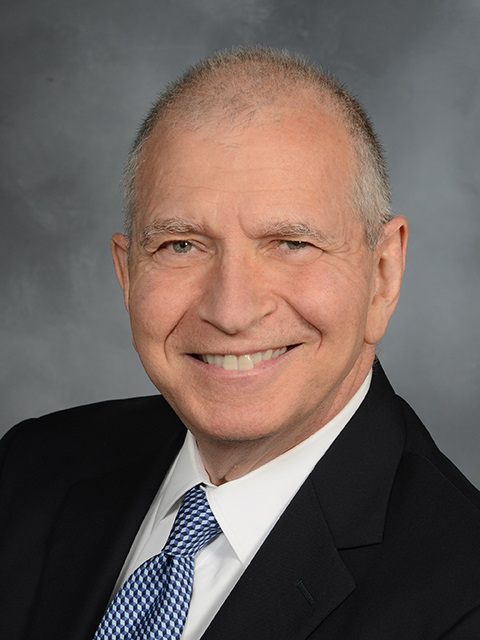 Reproductive Endocrinology/Infertility
Isaac Kligman, M.D.
Provider of world-class care at NewYork-Presbyterian
Medical Specialties
Reproductive Endocrinology
Gynecologic Endocrinology
Minimally Invasive Gynecologic Surgery
Locations and Appointments
Insurances Accepted
Please contact the doctor's office to verify that your insurance is accepted.
Blue Access
Blue Connection
EPO
HMO
PPO
Freedom
Liberty
Metro/Core/Charter
About Isaac Kligman, M.D.
Personal Statement
"The Ronald O. Perelman and Claudia Cohen Center for Reproductive Medicine and Infertility is committed to the finest patient care and continued research excellence. This combination continually improves the care we deliver and keeps our services at the forefront of the field. As soon as new treatments are proved safe and effective in treating infertility, couples will find them at The Center for Reproductive Medicine."
Biographical Info
Dr. Isaac Kligman is a Professor of Obstetrics and Gynecology and Reproductive Medicine at the Ronald O. Perelman and Claudia Cohen Center for Reproductive Medicine (CRM) at Weill Cornell Medical College. Board certified in both Obstetrics and Gynecology and Reproductive Endocrinology and Infertility, he is an internationally renowned fertility specialist.
Dr Kligman provides fertility preservation services for women who want to cryopreserve (freeze) their eggs and desire to achieve a pregnancy later in their reproductive life. With the refinements in this technology such as oocyte (egg) vitrification, this procedure has become widespread and a good alternative to overcome the impact of aging on a woman's ovary. He also treats patients with a wide range of reproductive and infertility disorders. He helps patients with fertility issues become pregnant using the most sophisticated assisted reproduction techniques, including in vitro fertilization (IVF) and intracytoplasmic sperm injection (ICSI). He is skilled in laparoscopy and hysteroscopy, two minimally invasive surgical modalities. With laparoscopy, he treats anatomical causes of infertility such as endometriosis, pelvic scar tissue, blocked fallopian tubes and ovarian cysts. He removes polyps, fibroids and scar tissue and corrects congenital malformations such as uterine septum with hysteroscopy.
Dr. Kligman joined the Center for Reproductive Medicine in 1993 for his fellowship training in Reproductive Endocrinology and Infertility under the direction of Dr. Zev Rosenwaks, and became a full-time faculty member at CRM upon completion of his fellowship in 1995. Prior to joining CRM, he completed a research fellowship in Reproductive Biology and Endocrinology at the Perelman School of Medicine at the University of Pennsylvania in 1989 and his residency in Obstetrics and Gynecology at the University of Maryland Medical Center in 1992. Dr. Kligman completed his M.D. in 1981 and his residency in 1987 at the Unversidad Javeriana in Bogota, Colombia.
Dr. Kligman has made countless presentations on research and treatment topics in reproductive medicine to audiences throughout the United States, Japan, Europe and South America. He has authored and co-authored numerous textbook chapters as well as dozens of articles in leading peer-reviewed medical journals. He is also a member of the Editorial Boards of Fertility and Sterility and Reproducción Humana, the official journal of the Latin American Association of Reproductive Medicine (ALMER). Dr. Kligman is an active member of several professional societies including the American Society for Reproductive Medicine, the American College of Obstetricians and Gynecologists and the New York Obstetrical Society.
Dr. Kligman is profiled in Marquis Who's Who in America, Marquis Who's Who in the World and received the Albert Nelson Marquis Lifetime Achievement Award. He has been listed in New York Times Magazine's Best Doctors and Castle & Connolly's Top Doctors - New York Metro Area.
Dr. Kligman sees patients in CRM's Manhattan office. Please call (646) 962-3814 for more information or to schedule an appointment.
You may also visit http://www.ivf.org, CRM's patient resource website, for more information.
Board Certifications
American Board of Obstetrics & Gynecology
American Board of Obstetrics & Gynecology (Reproductive Endocrinology/Infertility)
Clinical Expertise
In Vitro Fertilization (IVF)
Routine Gynecology
Cryopreservation
Laparoscopy
Assisted Reproductive Techniques
Reproductive Health
Reproductive Medicine
Hysteroscopy
Minimally Invasive Gyn Surgery
Tubal Surgery
Assisted Reproductive Technology
Advanced Gynecologic Surgery
Amenorrhea
Artificial Insemination
Assisted Reproduction
Chronic Pelvic Pain In Female
Complex Gynecologic Surgery
Female Hirsutism
Egg Donation
Endometriosis
Female Genital Disorder
Female Hormones
Female Pelvic Surgery
Fertility
Fertilization
Fibroid Surgery
Fibroid Tumor
Gynecologic Hormonal Disorders
Gynecological Laparoscopic Surgery
Gynecological Surgery
Hirsutism
Hormone Disorder
Hormone Replacement
Hormone Replacement Therapy
Hormone Testing
Hysteroscopic Procedures
Hysteroscopic-Advanced Surgery
Female Infertility
Infertility Assessment
Infertility Procedures
Infertility Surgery
Intracytoplasmic Sperm Injection (ICSI)
Intrauterine Device (IUD) Insertions
Intrauterine Insemination (IUI)
Irregular Periods/Menstrual Cycles
Irregular Menstrual Bleeding
Laparoscopic Gynecologic Surgery
Menorrhagia
Microsurgical Tubal Surgery
Miscarriage
Myomectomy
Oophorectomy
Ovarian Cyst
Ovarian Hormone Disorders
Ovulation
Ovulation Induction
Ovulation Induction Monitoring
Pelvic Pain In Female
Polycystic Ovary
Postmenopausal Status
Postcoital Test
Transvaginal Ultrasound
Tubal Anastomosis
Tubal Ligation
Tubal Ligation Reversals
Tuboplasty
Uterine Ablations
Uterine Fibroid
Education
University Javeriana Faculty of Medicine (Colombia)
Appointments
Attending Obstetrician and Gynecologist

NewYork-Presbyterian Hospital

Professor of Clinical Obstetrics and Gynecology

Weill Cornell Medical College, Cornell University

Professor of Clinical Reproductive Medicine

Weill Cornell Medical College, Cornell University
External Relationships
Relationships and collaborations with for-profit and not-for profit organizations are of vital importance to our faculty because these exchanges of scientific information foster innovation. As experts in their fields, WCM physicians and scientists are sought after by many organizations to consult and educate. WCM and its faculty make this information available to the public, thus creating a transparent environment.
No External Relationships Reported