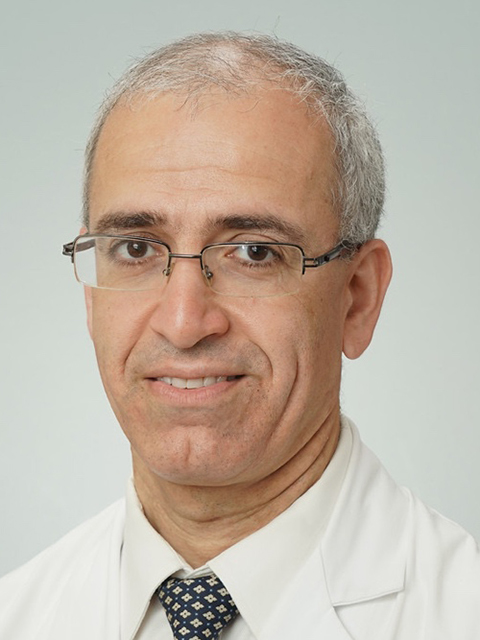 Iosif M Gulkarov, M.D.
Provider of world-class care at NewYork-Presbyterian
Medical Specialties
Thoracic and Cardiothoracic Surgery
General Surgery
Locations and Appointments
About Iosif M Gulkarov, M.D.
Personal Statement
I had a fortune of getting my Cardiothoracic training at Weill Cornell Medical Center, an institution that trained a number of excellent surgeons and leaders in the field. It was an honor to be able to join the Cardiac surgery team of Weill Cornell Medical Center and interact with superb medical professionals not just within the department but within the whole institution. Doctors at Weill Cornell Medicine have very high care standards, a culture that motivates everybody to perform at his/her best and leads to excellent patient outcomes.
Biographical Info
Dr. Iosif Gulkarov is an Assistant Professor and Attending Cardiothoracic Surgeon in the Department of Cardiothoracic Surgery at New York Presbyterian - Weill Cornell Medicine and New York Presbyterian Queens.
Raised in Uzbekistan, Dr. Gulkarov emigrated to New York City with his family during his adolescence. He is a summa cum laude graduate of NYU with a BA degree in biology. He recieved his MD degree at NYU with honors in Physiology and Neuroscience.
Dr. Gulkarov completed his general surgery training and a cardiothoracic research fellowship at NYU Langone Medical Center. During this time, he received multiple awards including NYU CAS Honors Scholar, Wortis Biological Prize, and Resident Research Award. Subsequently, Dr. Gulkarov received his Cardiothoracic Surgery training at NewYork-Presbyterian Hospital/Weill Cornell Medical Center and Memorial Sloane-Kettering Cancer Center.
He is a Diplomat of the American Board of Surgery and Board of Thoracic Surgery. Dr. Gulkarov also belongs to multiple professional societies (ACC, ACCP, STS, etc.) and is the author and co-author of many peer-reviewed publications in addition to fellowship with the American College of Surgeons, American College of Cardiology and American College of Chest Physicians.
Dr. Gulkarov performs all types of adult cardiac surgery including aortic aneurysm repair, aortic root replacement (Bentall procedure), thoracic endovascular aneurysm repair (TEVAR), aortic dissections, coronary artery bypass grafting (CABG), multiple arterial bypass grafting, use of bilateral internal mammary arteries (BIMA), use of radial artery conduits, valve repairs/replacements, transcatheter aortic valve replacements (TAVR), and atrial fibrillation surgery (cryoMAZE and hybrid convergent procedure), cardiac tumors, surgical pulmonary embolectomies, ECMO, and some types of minimally invasive cardiac surgery.
Honors and Awards
Phi Beta Kappa - 1997
NYU CAS Honors Scholar - 1997
NYU CAS Merit Scholarship – 1995-96
CAS Wortis Biological Prize - 1997
CAS Caducean Premedical Award – 1997
NYU School of Medicine Scholarship – 1997-2001
NYU School of Medicine, Honors in Physiology and Neuroscience - 2001
Resident Research Award – 2008
Healers' Hall of Fame Award – 2013-2015
Castle Connolly Top Doctor award - 2015-2023
Board Certifications
American Board of Surgery
American Board of Thoracic Surgery
Clinical Expertise
Coronary Artery Bypass Graft
Maze Procedure, For Atrial Fibrillation
Aortic and Mitral Valve Surgery
Tricuspid Valve Surgery
Minimally Invasive Adult Cardiothoracic Surgery
Aortic Surgery
Education
New York University School of Medicine
Appointments
Associate Professor of Clinical Cardiothoracic Surgery (Pending Appointment at Rank)

Weill Cornell Medical College, Cornell University
External Relationships
Relationships and collaborations with for-profit and not-for profit organizations are of vital importance to our faculty because these exchanges of scientific information foster innovation. As experts in their fields, WCM physicians and scientists are sought after by many organizations to consult and educate. WCM and its faculty make this information available to the public, thus creating a transparent environment.
No External Relationships Reported