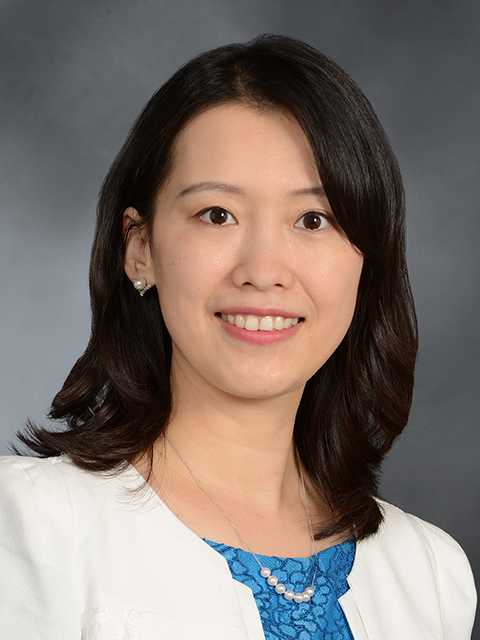 He Sarina Yang, Ph.D.
Provider of world-class care at NewYork-Presbyterian
About He Sarina Yang, Ph.D.
Biographical Info
Dr. Sarina Yang received her Bachelor of Medicine degree from Peking University Health Science Center and PhD in Neuroscience from Northwestern University. She was then trained as a Clinical Chemistry/Toxicology fellow at University of California, San Francisco. After training, she worked as a Scientific Director of Clinical Toxicology and Special Chemistry at Quest Diagnostics Nichols Institute of Valencia for over three years. Currently, She is an Assistant Professor at the Department of Pathology and Laboratory Medicine, and serves as the Assistant Director of the Central Laboratory and Director of the toxicology laboratory. Dr. Yang is certified in both Clinical Chemistry and Toxicological Chemistry by the American Board of Clinical Chemistry. She has also obtained California Clinical Chemist license and New York Certificate of Qualification.
Honors and Awards
Paul E. Strandjord Young Investigator Award, Academy of Clinical Physicians and Scientists (ACLPS) 2014
Personalized Medicine Division Award, American Association of Clinical Chemistry (AACC) 2014
Molecular Pathology Division Award, AACC 2014
Young Investigator Award, Mass Spectrometry: Application to the Clinical Lab (MSACL) 2015
Outstanding Speaker Award, AACC 2016
Outstanding Service Award, North America Chinese Clinical Chemist Association (NACCCA) 2018
Board Certifications
American Board of Clinical Chemistry
American Board of Clinical Chemistry (Toxicological Chemistry)
Clinical Expertise
Toxicology
Laboratory Medicine
Clinical Chemistry
Education
Peking University Health Science Center (China)
Appointments
NewYork-Presbyterian Hospital

Associate Professor of Clinical Pathology and Laboratory Medicine

Weill Cornell Medical College, Cornell University
External Relationships
Relationships and collaborations with for-profit and not-for profit organizations are of vital importance to our faculty because these exchanges of scientific information foster innovation. As experts in their fields, WCM physicians and scientists are sought after by many organizations to consult and educate. WCM and its faculty make this information available to the public, thus creating a transparent environment.
No External Relationships Reported