Glenn L. Schattman, M.D.
Reproductive Endocrinology/Infertility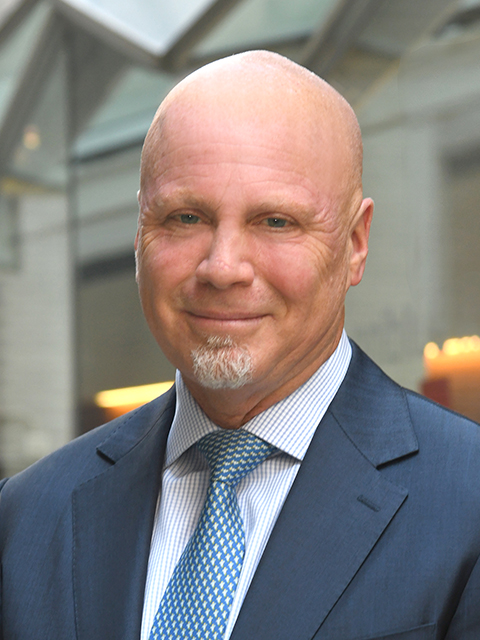 Reproductive Endocrinology/Infertility
Glenn L. Schattman, M.D.
Provider of world-class care at NewYork-Presbyterian
Medical Specialties
Reproductive Endocrinology/Infertility
Minimally Invasive Gynecologic Surgery
Locations and Appointments
Insurances Accepted
Please contact the doctor's office to verify that your insurance is accepted.
Blue Access
Blue Connection
EPO
HMO
PPO
Freedom
Liberty
Metro/Core/Charter
About Glenn L. Schattman, M.D.
Personal Statement
"My goal is to help my patients build a family of their own by tailoring individualized treatment -- I am with them through every step of the process from the initial work-up through whatever treatment path we choose. Patients at our center receive care that is customized to their unique history and circumstances; while we often see the most challenging patients, our pregnancy success rates represent realistic chances for success."
Biographical Info
With over two decades of experience, Dr. Schattman is a renowned reproductive endocrinologist and infertility specialist, a world-class surgeon and one of the leaders in the field of assisted reproductive technologies and fertility preservation.
Fertility Preservation
Women facing cancer treatment have an urgent need to preserve their reproductive options. Even women not facing cancer have a need to preserve their fertility due to the natural decline in fertility with advancing age. Dr. Schattman has extensive expertise in caring for patients who are considering preserving or extending their fertility by freezing eggs or embryos. Egg or embryo freezing is an option for women in a wide range of circumstances, including those who may have difficulty getting pregnant after cancer treatment (oncofertility). At our center, we have many years of experience with egg and embryo freezing–in fact, we are one of the pioneering centers in the country – and we can provide these treatment options to patients with little or no delay.
Reproductive Surgery
Dr. Schattman is a world-class reproductive surgeon, who is a leader in minimally invasive surgery. One of the first gynecologic surgeons to perform robotic surgery for reversal of tubal ligation and excision of uterine fibroids, Dr. Schattman is particularly experienced in the use of advanced surgical methods to treat common causes of infertility such as blocked fallopian tubes, intrauterine adhesions, endometriosis and ovarian cysts. In addition to treating infertility, Dr. Schattman also uses minimally invasive surgical techniques to treat gynecologic conditions like abnormal uterine bleeding and uterine malformations.
Education and Experience
Dr. Schattman earned a B.S. in 1983 from St. Lawrence University in Canton, New York, and his M.D. in 1987 from the State University of New York, Downstate Medical Center, in Brooklyn, New York. He completed a residency in Obstetrics and Gynecology at The George Washington University Medical Center in 1991 followed by a fellowship in Reproductive Endocrinology and Infertility at Weill Cornell Medical College/NY Presbyterian Hospital that he completed in 1993. Dr. Schattman joined the Cornell faculty in 1993 and is board certified in Obstetrics and Gynecology and Reproductive Endocrinology and Infertility.
Dr. Schattman has received many awards during his career for his achievements clinically as well as for teaching, and is the proud recipient of the APGO National Faculty Award for teaching. Testament to his clinical acumen, Dr. Schattman served for 5 years (2004-2009) as Chairman of the Society for Assisted Reproductive Technology (SART) Practice Committee, the professional body that produces the guidelines and principles by which its members practice Reproductive Medicine. In 2011, Dr. Schattman was elected and served as the President of SART, the leading association of in vitro fertilization physicians. Dr. Schattman has authored numerous articles and textbook chapters and lectures both nationally and internationally on a wide range of topics in reproductive medicine.
Dr. Schattman sees patients at CRM's main office on Manhattan's Upper East Side. Please call (646) 962-3836 for more information or to schedule an appointment.
Honors and Awards
1980 - Vice-President, Alpha Phi Omega Service Fraternity, St. Lawrence University
1984 - President, Family Practice Club, Downstate Medical Center
1990 - Vice-Chairman, District 4, American College of Obstetricians and Gynecologists
1991 - Administrative Chief Resident, The George Washington University Medical Center
1991 - Chairman, District 4, American College of Obstetricians and Gynecologists
1994 - Best Teacher Award, The New York Methodist Hospital
1996 - Teaching Award - The New York Hospital
1997 - CREOG National Faculty Award
1998 - Reviewer for NIH U-10 proposals, Bethesda, MD, October, 1999
1999 - ASRM Poster committee, Toronto, Canada, September, 1989
Board Certifications
American Board of Obstetrics & Gynecology
American Board of Obstetrics & Gynecology (Reproductive Endocrinology/Infertility)
Clinical Expertise
Cryopreservation
Assisted Reproductive Technology
Microsurgical Tubal Surgery
In Vitro Fertilization (IVF)
Gynecological Surgery
Male Infertility
Hysteroscopy
Reproductive Medicine
Laparoscopy
Laser Surgery
Female Infertility
Robotic Surgery
Advanced Gynecologic Surgery
Artificial Insemination
Assisted Reproduction
Complex Gynecologic Surgery
Female Pelvic Surgery
Fertility
Fibroid Tumor
Fibroid Surgery
Hysteroscopic Procedures
Hysteroscopic-Advanced Surgery
Infertility Procedures
Infertility Surgery
Intrauterine Insemination (IUI)
Laparoscopic Gynecologic Surgery
Minimally Invasive Gyn Surgery
Myomectomy
Ovulation Induction
Reproductive Surgery
Tubal Anastomosis
Tubal Surgery
Tubal Ligation Reversals
Education
State University of New York Health Science Center at Brooklyn
Appointments
Associate Attending Obstetrician and Gynecologist

NewYork-Presbyterian Hospital

Associate Professor of Clinical Reproductive Medicine

Weill Cornell Medical College, Cornell University

Associate Professor of Clinical Obstetrics and Gynecology

Weill Cornell Medical College, Cornell University
External Relationships
Relationships and collaborations with for-profit and not-for profit organizations are of vital importance to our faculty because these exchanges of scientific information foster innovation. As experts in their fields, WCM physicians and scientists are sought after by many organizations to consult and educate. WCM and its faculty make this information available to the public, thus creating a transparent environment.
Ownership:
Stork Club Fertility, Inc.