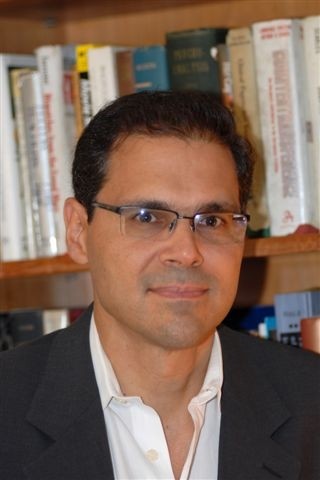 George Jack Makari, MD maintians a private practice at Payne Whitney Manhattan. Aside from this he teaches and conducts research on the history and theory of psychiatry, psychotherapy and psychoanalysis.
Dr. George J. Makari attended Brown University and received his BA in 1982; then received his M.D. from Cornell University Medical College in 1987. He completed his psychiatric residency at the Payne Whitney Clinic, then served as a Reader's Digest Research Fellow in the Weill Medical College Department of Psychiatry. Dr. Makari completed Psychoanalytic training at the Center for Psychoanalytic Training and Research at Columbia University in 1997. He is a Professor of Psychiatry and Director of the De Witt Wallace Institute for the History of Psychiatry and Director of the Long Term Psychotherapy Clinic in the Payne Whitney Clinic.
Office hours: By appointment only.

To schedule appointments:
Call - (212) 746-3091 [or]
Email - gjmakari@med.cornell.edu
Insurances
Insurance Plans Accepted
The following represents most of the managed care plans accepted by this physician. If your insurance carrier does not appear here please contact the physician's office as they may have individual contracts not included on this site.

* indicates this physician is no longer accepting new patients with this insurance plan.
Aetna - Weill Cornell

[POS]

Rockefeller University - CoreSource
Publications
• Makari, G.J. "A History of Freud's First Concept of Transference." Int. Rev. Psychoanal. vol. 19 (1992): 415-432 (1992): 415-432.

• Makari, G.J. (2008) "Revolution In Mind: The Creation of Psychoanalysis," Harper Collins Publishers, 1st ed. viii, 613p. : ill. ; 24cm

• Makari, G.J. (1994) "In the Eye of the Beholder: Helmholtzian Perception and the Origins of Freud's 1900 Theory of Transference." J. Am. Psychoanal. Assoc. vol. 42 (1994): 549-580.

• Makari, G.J. and Shapiro, T. "On Psychoanalytic Listening: Language and Unconscious Communication." J. Am. Psychoanal. Assoc. vol. 42 (1994): 991-1020.

Specialties
General Psychiatry
Adult Psychiatry
Clinical Expertise
Couples Therapy
Individual Psychotherapy
Personality Disorder
Anxiety Disorder
Mood Disorder
Psychoanalysis
Appointments
Weill Cornell Medical College
Education
M.D., Cornell University Medical College, 1987