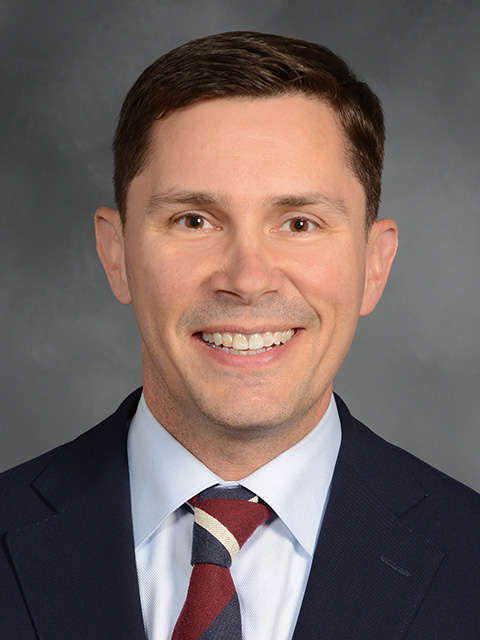 Gary Joseph Lelli, M.D.
Medical Specialties
Ophthalmology
Oculoplastic Surgery
Ophthalmic Plastic and Reconstructive Surgery
Ophthalmic Oncology
Optometry
Locations and Appointments
Insurances Accepted
Please contact the doctor's office to verify that your insurance is accepted.
Blue Access
EPO
HMO
Mediblue (Senior)
PPO
Freedom
Liberty
Medicare Advantage
Metro/Core/Charter
About Gary Joseph Lelli, M.D.
Personal Statement
While medical education and research are very rewarding, my primary focus is to provide thoughtful and compassionate individualized care. I pride myself on being approachable and caring, and do my best to provide understandable explanations to my patients. The patient and physician are a team - working together towards a common goal.
I believe in sub-specialized medical care, and for that reason, confine my practice to the eyelids, orbit and lacrimal system. Conditions commonly treated include:
- Eyelid malposition (i.e. entropion, ectropion, retraction)
- Benign and malignant eyelid tumors
- Periocular skin lesions and chalazia (styes)
- Eyelid reconstruction
- Ptosis (drooping eyelids) and dermatochalasis (excess eyelid skin)
- Periocular rejuvenation (botox, fillers, aesthetic eyelid surgery)
- Orbital tumors and inflammatory syndromes
- Thyroid (Graves) Eye Disease
- Eyelid, orbital and lacrimal system trauma
- Tearing secondary to nasolacrimal duct obstruction, punctal stenosis and eyelid malposition
I look forward to meeting you and working together.
Biographical Info
Dr. Lelli is Vice Chair of Ophthalmology, a board-certified ophthalmologist who specializes in oculoplastic surgery - a specialty requiring two years of additional training after ophthalmology residency focused solely on plastic and reconstructive surgery of eyelids, orbit and lacrimal system. During this training, accredited by the prestigious American Society of Ophthalmic Plastic and Reconstructive Surgery (ASOPRS), Dr. Lelli gained broad clinical and surgical experience while treating patients at Columbia University Medical Center, Manhattan Eye, Ear and Throat Hospital, New York University Hospital, Bellevue Medical Center and New York Eye and Ear Infirmary.
Dr. Lelli graduated Magna Cum Laude from the University of Michigan in Ann Arbor. He proceeded to the Mount Sinai School of Medicine, where he was selected to the Alpha Omega Alpha Honor Society and graduated with the highest academic standing in his class. After completing a transitional internship at Saint Vincent's Catholic Medical Center in Manhattan, he returned to Ann Arbor for his ophthalmology residency at the University of Michigan Medical Center, W.K. Kellogg Eye Center. During his final year, he served as Chief Resident and received the Ambulatory Care Excellence in Service Award for demonstration of integrity, professionalism and exceptional patient care.
Dr. Lelli is a dedicated educator. While at the University of Michigan, he was twice awarded the Walker R. Parker Resident Teaching Award. He has written numerous papers and textbook chapters and routinely presents at national meetings. Dr. Lelli is an active participant in global mission work and education. Most recently, he has volunteered in East Africa, teaching and performing surgeries, and annually travels to Eastern Europe for an educational mission sponsored by the Open Medical Institute and the American Austrian Foundation. Dr. Lelli has also recently diversified his work experience by joining the staff of the New York Rangers as the team's Ophthalmologist.
Dr. Lelli is an approachable and caring physician and teacher. He remains grounded in his focus to provide thoughtful and compassionate individualized care, focusing on effective and understandable communication, sound decision-making skills and operative excellence.
See Dr. Lelli's profile on RealSelf.
Honors and Awards
● Harold Elster Memorial Prize for the highest academic standing of medical school class of 2002
● Alpha Omega Alpha Honor Medical Society
● John A. Hartford #150; American Federation for Aging Research Geriatric Research Scholar
● The James M. La Berge Award for research by a first-year ophthalmology resident
● The Walker R. Parker Resident Teaching Award for excellence in medical student education (2005, 2006)
● Ambulatory Care Excellence Award (2005), annual award to one resident at University of Michigan Hospitals for patient care and professionalism
● New York City Police Department Award of Appreciation (2009)
Board Certifications
American Board of Ophthalmology
Clinical Expertise
Eyelid Lesion
Tear Duct Probing
Eyelid Surgery
Botox
Cosmetic Eye Surgery
Orbital Tumor
Ptosis of Eyelid
Blepharoplasty
Clinical Research
Graves' Disease
Thyroid Eye Disease
Bulging Eyes
Ophthalmic Plastics
Comprehensive Ophthalmology
Thyroid Disease
Education
Mount Sinai School of Medicine
Appointments
Associate Attending Ophthalmologist

NewYork-Presbyterian Hospital

Associate Professor of Ophthalmology

Weill Cornell Medical College, Cornell University
External Relationships
Relationships and collaborations with for-profit and not-for profit organizations are of vital importance to our faculty because these exchanges of scientific information foster innovation. As experts in their fields, WCM physicians and scientists are sought after by many organizations to consult and educate. WCM and its faculty make this information available to the public, thus creating a transparent environment.
Consultant:
Horizon Pharmaceuticals, Inc
Ownership:
Horizon Pharmaceuticals, Inc