Gerald Wang, M.D., F.A.C.S.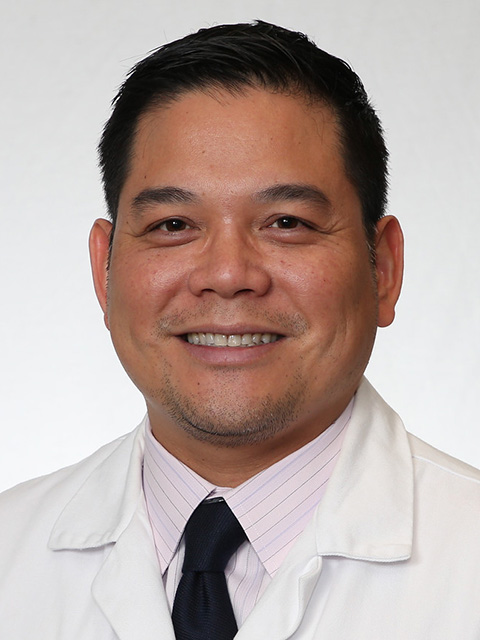 Gerald Wang, M.D., F.A.C.S.
Provider of world-class care at NewYork-Presbyterian
Medical Specialties
Urologic Oncology
Urology
Video Visits Available
Locations and Appointments
About Gerald Wang, M.D., F.A.C.S.
Personal Statement
For more information on Dr. Wang, including office contact information, please CLICK HERE.
_____________________________________________________________
Video Visits / Telemedicine Appointments
At Weill Cornell Medicine, Department of Urology, our top priority remains the care of our patients. During the COVID-19 pandemic, we are emphasizing the use of Video Visits to provide a safe, effective, secure, and convenient way to provide care. Video Visits allows us to continue to fulfill our mission to provide best-in-class care for all of our patients.
New and existing patients will have direct access to Dr. Wang through a smartphone (preferred) or computer. Our patients will receive instructions to a unique, secure, and private link to access the Video Visit session once the appointment is scheduled.
Nearly all of our visits are being performed via Video Visit at this time. During the Video Visit with Dr. Wang, he will determine if an in-person office visit is needed.
Please call our office at (718) 303-3720 to schedule a private Video Visit today.
Tips to Prepare for a Successful Video Visit
Click on the links below for more information and instructions on how to inititate your Video Visit.
Video Visit Instructional Guide
Weill Cornell Medicine Video Visits
_____________________________________________________________
Biographical Info
Dr. Wang received his bachelor of science degree from Yale University in Molecular Biophysics and Biochemistry, and he completed his M.D. degree at Stanford University School of Medicine. He completed his surgical internship and urology residency at Weill Cornell Medical College/NewYork-Presbyterian Hospital. After residency, he completed a fellowship in urologic oncology at Weill Cornell Medical College/NewYork-Presbyterian Hospital. Upon completion of fellowship training, Dr. Wang became Chief of Urology at NewYork-Presbyterian Queens in 2010. As a fellowship-trained urologic oncologist, Dr. Wang specializes in the evaluation and treatment of cancers of the genitourinary tract, including cancers of the prostate, bladder, kidney, ureter, adrenal gland and testis. Additionally, Dr. Wang specializes in minimally invasive surgical techniques, including robotic and laparoscopic surgery, to manage both urologic cancers and complex reconstructive surgeries of the genitourinary tract.
In addition to his clinical duties, Dr. Wang is active in both research and education. His research interests focus on improving outcomes of minimally invasive surgical approaches for bladder and kidney cancer, and he was involved in early studies demonstrating the safety and efficacy of robotic surgery in the treatment of bladder cancer. Dr. Wang has authored numerous peer-reviewed publications in national and international journals, and he has received a number of awards for his work including the Ferdinand C. Valentine Research Fellowship by the New York Academy of Medicine for his research on applications of multi-photon microscopy in bladder cancer. Dr. Wang has given numerous invited lectures both nationally and internationally.
Dr. Wang is active in the education and training of both urology residents and fellows. He serves as site director at NewYork-Presbyterian Queens for both the NewYork-Presbyterian/Weill Cornell urology residency program, as well as the NewYork-Presbyterian/Weill Cornell urologic oncology fellowship program. As Chief of Urology at NewYork-Presbyterian Queens, Dr. Wang also has numerous site-specific leadership positions which include the Steering Committee for the NewYork-Presbyterian Medical Group Queens, Perioperative Performance Improvement Committee, Quality Assurance and Peer Review Committee, and he is also Chair of the Robotic Surgery Committee. Dr. Wang serves as a member of the Executive Board of the New York Section of the American Urological Association, and he is a fellow of the American College of Surgeons.
To view Dr. Wang's list of accepted insurance providers, please click here or call his office at (718) 303-3720 to confirm.
Board Certifications
American Board of Urology
Clinical Expertise
Urologic Cancer
Minimally Invasive Surgery
Minimally Invasive Robotic Surgery
Cancer of Prostate
Prostate Cancer
Prostate Cancer, Advanced or Metastatic
Cancer of Kidney
Kidney Cancer
Kidney or Bladder Cancer
Bladder Cancer
Testicular Cancer
Adrenal Cancer
Genitourinary Surgery
Robotic Surgery
Education
Stanford University School of Medicine
Appointments
Associate Attending Urologist

NewYork-Presbyterian Hospital

Associate Professor of Clinical Urology

Weill Cornell Medical College, Cornell University
External Relationships
Relationships and collaborations with for-profit and not-for profit organizations are of vital importance to our faculty because these exchanges of scientific information foster innovation. As experts in their fields, WCM physicians and scientists are sought after by many organizations to consult and educate. WCM and its faculty make this information available to the public, thus creating a transparent environment.