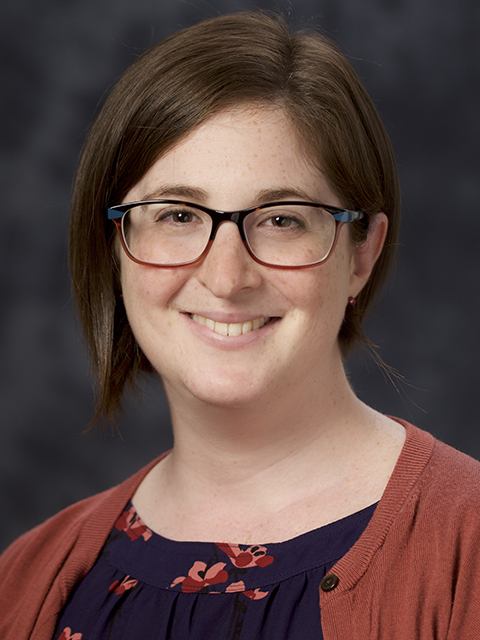 Emily Herzlin, MBSR
Provider of world-class care at NewYork-Presbyterian
Not Accepting New Patients
Video Visits Available
Locations and Appointments
About Emily Herzlin, MBSR
Personal Statement
When I first learned how to meditate when I was 16 years old, I had no idea the impact it would have on the rest of my life. A teacher recommended I try mindfulness meditation to help me cope with anxiety and chronic health struggles I was facing. At that time I found this simple practice life changing. It taught me that I could use the breath as a refuge during difficult moments; it showed me that I didn't have to be constantly tossed around in the waves of thoughts; it helped me see that I could make the choice to be kinder to myself. Mindfulness and meditation have continued to play a huge role in my life ever since.
I approach mindfulness as a practice that is both on and off the "cushion." Meditation is something we can carve out special time for on our own at home, giving ourselves a little bit of space each day to care for ourselves. We can also carry the practice with us throughout our day to calm anxiety, cultivate awareness, increase compassion for ourselves and others, and help us make skillful choices.
I enjoy teaching in many contexts: one-on-one, in small groups, large groups, even online. When I meet with a student I like to get a sense of their interest in mind-body practices, their experience with meditation, and what their major stressors or concerns are. From there I'll suggest one or more practices, both as formal meditations and informal daily life practices to pay attention to or be curious about during the day.
Biographical Info
Emily is a Certified Mindfulness-Based Stress Reduction (MBSR) teacher. She trained in MBSR at the University of Massachusetts Medical School Center for Mindfulness. She is a graduate of the Interdependence Project Yearlong Immersion and Meditation Instructor Training Program, the Institute for Jewish Spirituality Jewish Mindfulness Meditation Teacher Training Program, and trained in the Mindful Schools curriculum as well.
Emily has been teaching MBSR and mindfulness meditation since 2011 in universities (Columbia, Adelphi, The New School, Harvard), in educational and healthcare settings, in workplaces, yoga studios, spiritual communities, and privately. She worked as a Mind-Body Therapist at Memorial Sloan Kettering Cancer Center offering meditation to cancer patients, caregivers, and healthcare providers. A resident of Astoria, Queens, Emily leads regular mindfulness meditation classes in her neighborhood.
Emily is also a writer with a particular love for memoir, poetry, and playwriting. She received her MFA in Nonfiction Writing from Columbia University in 2012, attended the Summer Writing Program at Naropa University in 2012, and graduated with a BA in Dramatic Literature from NYU in 2008. Emily is interested in the role of mindfulness in the creative process, as well as the role of writing in deepening awareness. Publications include USA Today, The Island Review, Shambhala Publications, The Women's International Perspective, and Crescendo City.
Clinical Expertise
Mindfulness Training
Meditation
Stress Reduction Consultation
External Relationships
Relationships and collaborations with for-profit and not-for profit organizations are of vital importance to our faculty because these exchanges of scientific information foster innovation. As experts in their fields, WCM physicians and scientists are sought after by many organizations to consult and educate. WCM and its faculty make this information available to the public, thus creating a transparent environment.
No External Relationships Reported