Eliane Dabbah, P.A.
Obstetrics and Gynecology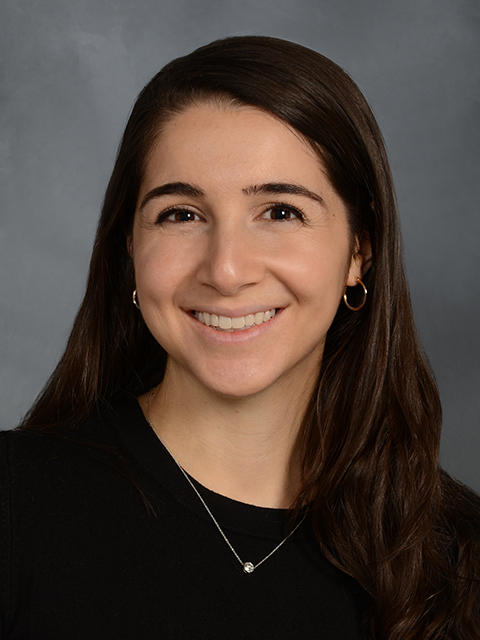 Obstetrics and Gynecology
Eliane Dabbah, P.A.
Provider of world-class care at NewYork-Presbyterian
Locations and Appointments
Insurances Accepted
Please contact the doctor's office to verify that your insurance is accepted.
Freedom
Liberty
Medicare Advantage
Metro/Core/Charter
About Eliane Dabbah, P.A.
Personal Statement
I am so excited to be a part of the incredible Weill Cornell Medicine team at 72nd Street OBGYN. I am extremely passionate about educating and empowering patients with knowledge about their pregnancies and reproductive health. I strive to create meaningful and trusting relationships with my patients as I help them navigate both the exciting aspects as well as potential challenges that may present throughout the reproductive lifespan.
Biographical Info
Eliane earned her Bachelor of Arts Degree from Barnard College of Columbia University in 2017, graduating Cum Laude. She graduated with a Master of Science degree at Weill Cornell Medicine's Physician Assistant Program in 2020. During her training, she took a particular interest in the OB/GYN field and gained additional experience in the areas of menopause and sexual medicine. She spent two years guiding both high and low-risk patients through pregnancy, labor, delivery, and postpartum at the New York Presbyterian Alexandra Cohen Hospital for Women and Newborns. She is extremely excited to transition to taking care of Obstetrics and Gynecology patients in the outpatient setting at Weill Cornell Medicine. She is extremely passionate about patient education and driven to provide non-judgmental, compassionate, and quality medical care. She strives to make patients feel at ease in a setting that can often be vulnerable and works hard to ensure that patients feel empowered to take control of their reproductive health.
Clinical Expertise
Contraceptive Care
STI Screening and Testing
Vaginitis
Sexual and Reproductive Health
Annual Gynecological Examination, Established Patient
Annual Gynecological Examination, New Patient
Prenatal Care
Obstetric Ultrasound
Cervical Cancer Screening
Postpartum Care
Pre-Conception Counseling
Colposcopy
Family Planning
UTI (Urinary Tract Infection)
General Gynecology
Sexually Transmitted Infections
External Relationships
Relationships and collaborations with for-profit and not-for profit organizations are of vital importance to our faculty because these exchanges of scientific information foster innovation. As experts in their fields, WCM physicians and scientists are sought after by many organizations to consult and educate. WCM and its faculty make this information available to the public, thus creating a transparent environment.
No External Relationships Reported