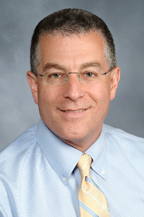 Douglas S. Scherr, M.D.
Medical Specialties
Urology
Urological Oncology
Locations and Appointments
Video Visits Available
Insurances Accepted
Please contact the doctor's office to verify that your insurance is accepted.
Blue Access
EPO
HMO
Mediblue (Senior)
PPO
Freedom
Liberty
Medicare Advantage
Metro/Core/Charter
About Douglas S. Scherr, M.D.
Personal Statement
Urologic oncology is a multidisciplinary field that incorporates innovative surgical technology, systemic treatments such as chemotherapy as well as a focused research effort. As a Professor of Urology and the Clinical Director of Urologic Oncology I continually interact with colleagues in areas of medical oncology, radiation oncology, pathology among others in order to provide the most comprehensive and innovative care for our patients with prostate, bladder, kidney and testicular cancer. Advances in robotic technology along with scientific progress in our precision medicine program have allowed us to direct therapy in unprecedented ways. As a leader in this area I look forward to continued advances in this exciting and challenging field.
For more information on Dr. Scherr, please CLICK HERE.
_____________________________________________________________
Video Visits / Telemedicine Appointments
At Weill Cornell Medicine, Department of Urology, our top priority remains the care of our patients. During the COVID-19 pandemic, we are emphasizing the use of Video Visits to provide a safe, effective, secure, and convenient way to provide care. Video Visits allows us to continue to fulfill our mission to provide best-in-class care for all of our patients.
New and existing patients will have direct access to Dr. Scherr through a smartphone (preferred) or computer. Our patients will receive instructions to a unique, secure, and private link to access the Video Visit session once the appointment is scheduled.
Nearly all of our visits are being performed via Video Visit at this time. During the Video Visit with Dr. Scherr, he will determine if an in-person office visit is needed.
Please call our office at (212) 746-5788 to schedule a private Video Visit today.
Tips to Prepare for a Successful Video Visit
Click on the links below for more information and instructions on how to inititate your Video Visit.
Video Visit Instructional Guide
Weill Cornell Medicine Video Visits
_____________________________________________________________
Biographical Info
Dr. Douglas Scherr is a Professor of Urology and the Clinical Director of Urologic Oncology at the Weill Medical College of Cornell University in New York City.
Dr. Scherr received his undergraduate degree in Government at Cornell University. After a year teaching English in Shenyang, China, Dr. Scherr completed his medical training at The George Washington University School of Medicine in Washington, D.C. Following this he completed a 6 year residency in Urology at The New York Hospital-Cornell University Medical Center. Subsequently, Dr. Scherr then went on to pursue a Fellowship in Urologic Oncology at Memorial Sloan Kettering Cancer Center in New York for two years. Beginning in 2001, Dr. Scherr has been on the full time faculty in the Department of Urology at Cornell where he has his current appointment. Dr. Scherr also holds an appointment at the Rockefeller University in New York.
Dr. Scherr's clinical focus is in the treatment of urologic malignancies. In particular, the treatment of prostate cancer, bladder cancer, kidney cancer, and testicular cancers, as well as genitourinary and retroperitoneal sarcomas. Dr. Scherr was the first physician at Cornell to perform a robotic prostatectomy, and he has since performed hundreds of these procedures and travels nationally and internationally teaching the procedure to many urologic surgeons. Dr. Scherr has expanded his robotic practice in Manhattan to now include robotic-assisted removal of bladders with total bladder reconstructions. Dr. Scherr has published extensively in the areas of bladder and prostate cancer as well a wide variety of other urologic malignancies.
In addition to his clinical responsibilities, Dr. Scherr also has an active role in the Laboratory of Urologic Oncology. Dr. Scherr has been instrumental in defining the hormonal regulation of bladder cancer and is now developing a novel class of compounds that utilize the innate immune system to fight urologic tumors. From a technology front, Dr. Scherr is currently working on the development of a non-invasive means to assess human tissue at the microscopic level. To this end, he has patented and developed the concept of "multiphoton endoscopy," which utilizes high speed laser energy to create high quality microscopic images of human tissue. This breakthrough has vast applications in cystoscopy, colonoscopy and bronchoscopy among others. Dr. Scherr is collaborating with engineers and physicists at Cornell University in Ithaca, New York on this project.
Dr. Scherr sits on several advisory boards in companies involved in urologic technology development. In particular, Dr. Scherr has been influential in the ergonomics of robotic technology. In addition, he has been quite active in the development of optical coherence tomography and its application to urologic imaging. Dr. Scherr collaborates with many scientists within the Weill Cornell community and is currently evaluating the role of adipose inflammation and cancer as well as the functional role of the intestinal microbiome and prostate cancer. Dr. Scherr is married with three children and resides in Westchester, NY.
_____________________________________________________________
"Dr. Scherr is absolutely excellent. He has taken care of my father in the past and is doing so again right now. He is beyond brilliant. He has an incredible bedside manner and always puts you at ease. Most importantly, he is very, very thorough and detail-oriented. The best way to describe Dr. Scherr is World-Class. We are so grateful and thankful for all that he does for us and for helping save my dad's life in the past. We owe him so much we can't even put it into words." - Rob B. via Google
"One of the best. I have been a patient of Dr. Scherr for almost 2 years. His office is extremely organized, the staff is friendly, his appointments go on time, he is super experienced in bladder cancer and treatments and he always orders any tests when necessary. I am a bladder cancer survivor and require periodic surveillance. When I go in for my scheduled surveillance cystoscopies, any blood work and lab tests are done right there in the office lab, I go in to the exam room and am quickly prepped, then Dr. Scherr comes in and does the cystoscopy using the latest equipment. There is no discomfort and the exam is done quickly. I feel that my health is in excellent hands. Thank you, Dr. Scherr and staff." - via Vitals on APril 17, 2018
"The best. I am so great full to have had him as my surgeon. He performed byo bladder surgery and I have to say I am 100% back to my old self." - Caroline G. via Healthgrades on November 22, 2017
"I feel very fortunate to have found Dr Scherr when I did (late 2013). It was easy to entrust my situation to him. He was supportive and straight forward as he clearly laid out my options in layman's terms. I do not believe I could have been in better hands."
"The best of the best, with great bed side manner. His staff is outstanding and complements Dr. Scherr." - Robert S.
"Dr Scherr made room for me in his schedule for an operation that couldn't wait. He is quiet gifted surgeon who I feel blessed to have been led to. He was confident and put us at ease" - James C.
_____________________________________________________________
Honors and Awards
Professional Honors/Awards:
William Beaumont Medical Research Honor Society
First Prize for Best Original Medical Essay, The William Shafirt Award, The George Washington University School of Medicine. crisis of unknown proportion: An empirical analysis of the American medical malpractice system." 1994
First Prize for Clinical Investigation, Ferdinand C. Valentine Urology Residents Essay Meeting, "BCL-2 and P53 expression in clinically localized prostate cancer as predictive markers for the response to external beam radiotherapy." 1998
First Prize for Clinical Investigation, Society of University Urology Residents, Annual Chief Resident Meeting, Marietta, Georgia. "Anti-androgen therapy for prostate cancer and the prevention of osteoporosis: The role of DES." 2000
Second Prize for Clinical Investigation, Ferdinand C. Valentine Urology Residents Essay Meeting, "Collagen Type I Crosslinked N-Telopeptide as a urinary marker for osteoporosis in prostate cancer: The role of Diethylstilbesterol (DES)."" 2000
Pfizer, Scholars in Urology Award, Awarded for advancing the scientific and clinical field of urology. 2000
Ferdinand C. Valentine Fellowship for Research in Urology. The New York Academy of Medicine. 2001-2002. Syndecan-1 expression in prostate cancer and the role of p27 in primary prostate epithelial cell transformation.
T32 Research Training Grant. Memorial Sloan Kettering Cancer Center. 2000-2002.
Edwin Beer Research Award. NY Academy of Medicine. Effective Tumor Immunotherapy in Transitional Cell Carcinoma of the Bladder. 2004-2006
Career Development Award. Kidney Urology Foundation of America. The role of the Pim-1 Oncoprotein in Prostate Carcinogenesis. 2004-2005
Board Certifications
American Board of Urology
Clinical Expertise
Prostate Cancer
Bladder Cancer
Genitourinary Surgery
Kidney Cancer
Testicular Cancer
Urologic Cancer
Education
George Washington University School of Medicine and Health Sciences
Appointments
NewYork-Presbyterian Hospital

Weill Cornell Medical College, Cornell University
External Relationships
Relationships and collaborations with for-profit and not-for profit organizations are of vital importance to our faculty because these exchanges of scientific information foster innovation. As experts in their fields, WCM physicians and scientists are sought after by many organizations to consult and educate. WCM and its faculty make this information available to the public, thus creating a transparent environment.
Ownership:
Altyx Surgical
Escala Medical Ltd