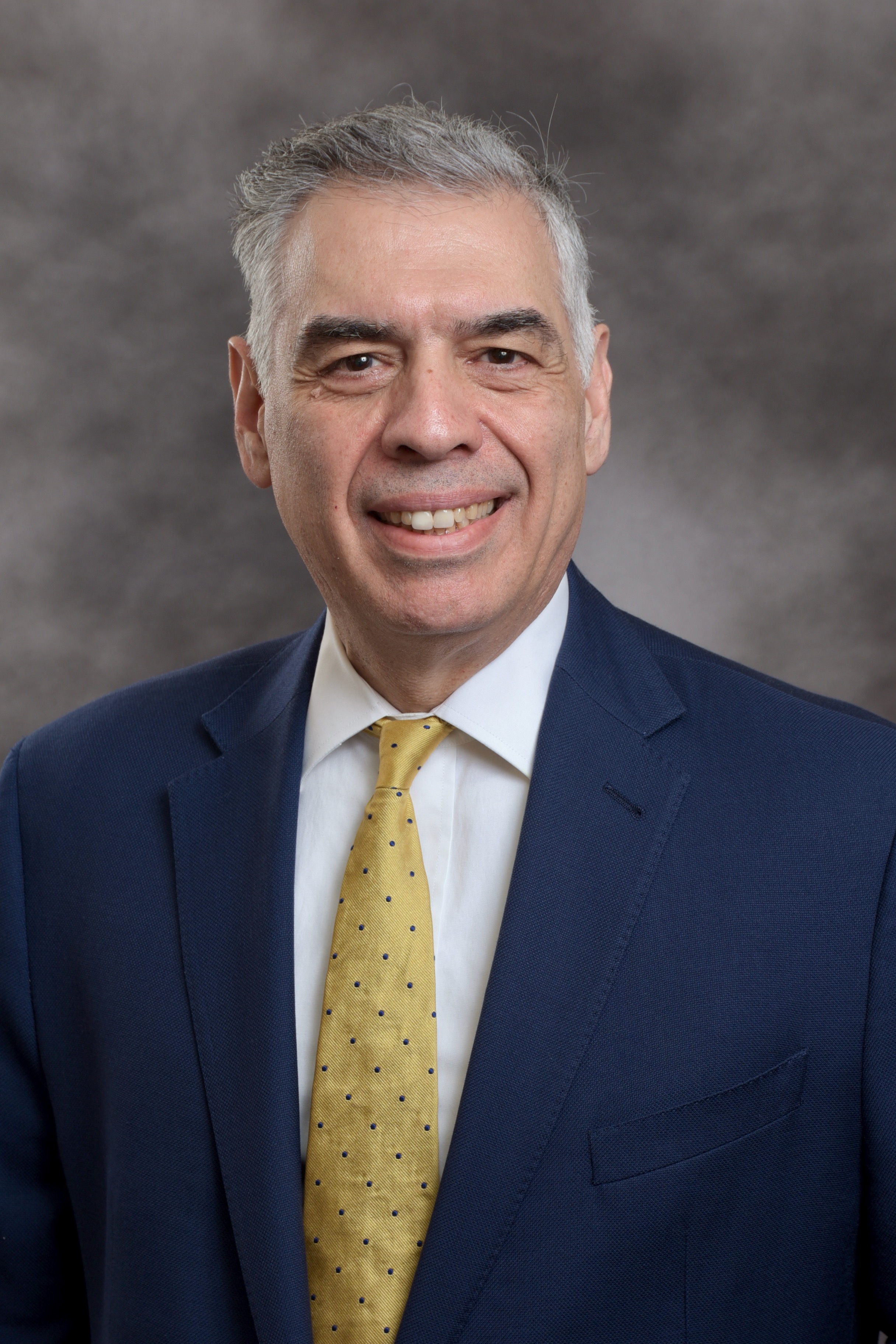 Dimitris Kiosses, Ph.D.
Provider of world-class care at NewYork-Presbyterian
Medical Specialties
General Psychiatry
Adult Psychiatry
Psychiatry
Psychotherapy
Psychology
Geriatric Psychiatry
Locations and Appointments
Insurances Accepted
Please contact the doctor's office to verify that your insurance is accepted.
About Dimitris Kiosses, Ph.D.
Personal Statement
Dimitris Kiosses, PhD is a Professor of Psychology in Clinical Psychiatry at Weill Cornell Medicine and a Psychologist at NewYork-Presbyterian Hospital/ Weill Cornell Medical Center. His areas of interest are psychotherapies for adults with depression, anxiety, suicidal ideation, and interpersonal difficulties.
Biographical Info
Dr. Dimitris Kiosses completed his undergraduate degree at Tufts University and received his Ph.D. in Clinical Psychology from the Derner Institute of Advanced Psychological Studies of Adelphi University. He completed his internship at Hillside Hospital-Long Island Jewish Medical Center and has been working at the Weill Cornell Medicine Institute for Geriatric Psychiatry since 1997. Dr. Kiosses is a NY State licensed psychologist and has been trained in Cognitive Therapy at the Beck Institute for Cognitive Therapy and Research. He is certified in Problem Solving Therapy and Supportive Psychotherapy.
Dr. Kiosses' research focuses on the development of psychosocial interventions for middle-aged and older adults with depression, suicidal ideation, chronic pain or cognitive impairment. He has developed psychosocial interventions for vulnerable patients, including patients who have been hospitalized for suicidal ideation or suicide attempt, patients with major depression and cognitive impairment, patients with negative emotions and chronic pain, and patients who have been discharged after ECT treatment. His research has been supported by grants from the National Institute of Mental Health, National Institute on Aging, American Foundation for Suicide Prevention, Brain and Research Foundation, and Alzheimer's Association.
Dr. Kiosses has developed Problem Adaptation Therapy (PATH), an emotion regulation psychosocial intervention for older adults with depression and cognitive impairment, which aims to reduce depression and disability in this population. PATH focuses on improving the functioning of older adults with cognitive deficits in their actual environment. PATH therapists use environmental adaptation tools (i.e. signs, calendar, notes) to help older adults with cognitive deficits bypass their functional and cognitive limitation and incorporate caregiver or family member involvement, if necessary. PATH was developed as a home-delivered intervention but it can also be administered in the therapist's office.
If you are interested in PATH training and supervision, please contact Ms. Laurie Evans at 914-682-9100 ext 101-2570 or at lad9011@med.cornell.edu.
His offices are located in Manhattan and in White Plains.
Please call (646) 962-2820 or for more information or to make an appointment.
Honors and Awards
HONORS
2004 AAPG/NIMH Summer Research Institute for Geriatric Psychiatry
2009 Advanced Research Institute (ARI) in Geriatric Mental Health
RESEARCH AWARDS
2006 K23 National Institute of Health
Treating Depressed, Cognitively Impaired Elders.
2005 Mental Health Initiative (MINT)
A Home-Delivered Treatment for Elderly Depressed with Cognitive Impairment and Disability.
2002 NARSAD Young Investigator Award Kiosses
Compensatory strategies for depressed patients with executive dysfunction and disability.
2002 Junior Investigator Award
Cornell Wright Center for Aging Research and Clinical Practice
Utilizing compensatory strategies for elderly depressed with cognitive impairment and disability.
Clinical Expertise
Cognitive Behavioral Psychotherapy
Anxiety Disorder
Depression
Marital Therapy
Dementia
Appointments
NewYork-Presbyterian Hospital

Professor of Psychology in Psychiatry

Weill Cornell Medical College, Cornell University
External Relationships
Relationships and collaborations with for-profit and not-for profit organizations are of vital importance to our faculty because these exchanges of scientific information foster innovation. As experts in their fields, WCM physicians and scientists are sought after by many organizations to consult and educate. WCM and its faculty make this information available to the public, thus creating a transparent environment.
No External Relationships Reported