David C. Lyden, M.D., Ph.D.
Pediatric Hematology-Oncology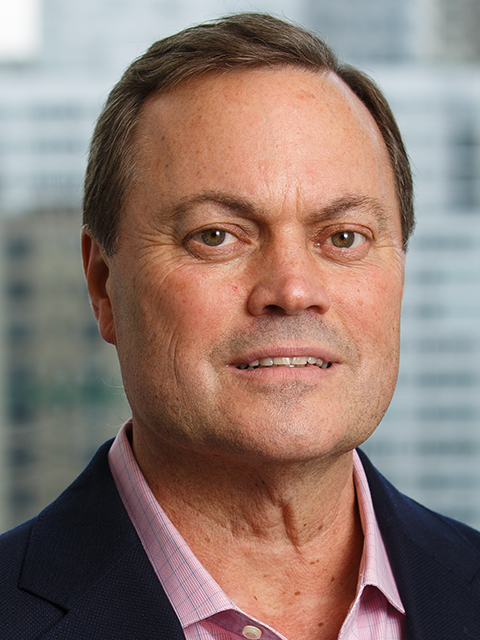 Pediatric Hematology-Oncology
David C. Lyden, M.D., Ph.D.
Provider of world-class care at NewYork-Presbyterian
Not Accepting New Patients
Treats Children
About David C. Lyden, M.D., Ph.D.
Personal Statement
I'd like the results of my research to be used to personalize medicine for each patient to make it more effective with fewer side effects. Each child cured makes everything I do worthwhile.
Biographical Info
Dr. David Lyden is an authority on the mechanisms by which cancer metastasizes throughout the body, particularly through the establishment of blood vessels that tumors need to grow and spread. He is the Stavros S. Niarchos Chair and runs a laboratory studying the biology of medulloblastoma and high-grade gliomas. His lab is working to understand how cells in the environment around a tumor foster tumor growth. In addition to research, Dr. Lyden teaches fellows, residents, medical students, graduate students, and MD/PhD students in the Tri-Institutional MD/PhD Program, which includes The Rockefeller University, and has been recognized with several awards. His work has been published in major scientific journals such as Nature, Cell, and Science, and he is the lead editor of a major textbook called Cancer Metastasis: Biologic Basis and Therapeutics, the first textbook dedicated to research on metastasis and the treatment of metastatic disease. Dr. Lyden also serve on the board of the Tumor Microenvironment Steering Committee and the Metastasis Steering Committee of the American Association of Cancer Research.
Board Certifications
American Board of Pediatrics
Clinical Expertise
Cancer, Metastatic
Pediatric Neuro-Oncology
Pediatric Brain Tumors
Education
Brown University School of Medicine

University of Connecticut
Appointments
Weill Cornell Medical College, Cornell University

Stavros S. Niarchos Professor in Pediatric Cardiology

Weill Cornell Medical College, Cornell University

Professor of Cell and Developmental Biology

Weill Cornell Medical College, Cornell University
External Relationships
Relationships and collaborations with for-profit and not-for profit organizations are of vital importance to our faculty because these exchanges of scientific information foster innovation. As experts in their fields, WCM physicians and scientists are sought after by many organizations to consult and educate. WCM and its faculty make this information available to the public, thus creating a transparent environment.
Advisory/Scientific Board Member:
Other Interest:
Atossa Therapeutics, Inc.
Yonsei University