Camilia R. Martin, M.D., MS
Neonatal-Perinatal Medicine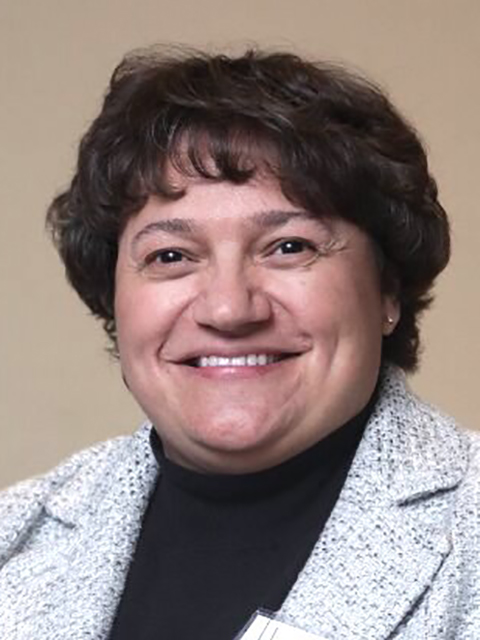 Neonatal-Perinatal Medicine
Camilia R. Martin, M.D., MS
Provider of world-class care at NewYork-Presbyterian
Not Accepting New Patients
Locations and Appointments
Insurances Accepted
Please contact the doctor's office to verify that your insurance is accepted.
Blue Access
EPO
HMO
Mediblue (Senior)
PPO
Freedom
Liberty
Medicare Advantage
Metro/Core/Charter
About Camilia R. Martin, M.D., MS
Personal Statement
I was drawn to the field of neonatal-perinatal medicine when I was a high school student reading an edition of "LIFE" magazine highlighting this new medical field that intersects science and technology to save premature babies. I was fascinated that I could specialize in a specific subspecialty while still taking care of all systems in critically ill newborns and their families. Neonatal-Perinatal Medicine continues to be an exciting field with swift advancements in technologies allowing us to take care of the most immaturebabies giving them and their families hope for a lifetime of opportunity. My approach to care is a multidisciplinary approach framed by communication and education with the family at the center. My return to Weill Cornell Medicine after graduating from Weill Cornell Medical College in 1992 was driven by WCM's mission in clinical care, education, and research. WCM leads the country in comprehensive, state-of-the-art care and I am excited to be a part of this mission to optimize outcomes for critically ill newborns.
Biographical Info
Camilia (Cami) R. Martin M.D., M.S. is the Division Chief of Neonatology at Weill Cornell Medicine. She received her M.D. from Weill Cornell Medical College and completed her internship and residency at Lurie/Children's Memorial Hospital-Northwestern School of Medicine where she also served as Chief Pediatric Resident. Dr. Martin completed her fellowship in Perinatal-NeonatalMedicine at the Harvard Combined Program in Neonatology. During her fellowship training, she completed a Masters in Epidemiology at Harvard School of Public Health.
Dr. Martin's research program spans basic to clinical translational research to study neonatal nutrition and its impact on health and disease in the preterm infant establishing, through these efforts, the Infant Health Research Program at BIDMC. Her research program is supported by broad based funding from the NIH, foundation, industry, philanthropy, and state-level programs. She participates in multi-site cohort studies and clinical trials serving as the Principal Investigator evaluating nutrition, growth, and long-term neurodevelopmental outcomes in the extremely preterm infant. Dr. Martin's current research focus is on lipids and fatty acid metabolism, postnatal intestinal adaptation including the microbiome, and the nutritional impact on organogenesis, development of immune defenses, and regulation of the inflammation.
Honors and Awards
• 2021, Elected member to American Pediatric Society
• 2021, Harvard Neonatal-Perinatal Fellowship "Honor Roll" Award for mentoring, Boston Children's Hospital
• 2020, Richard Rivas Memorial Award for medical education, Pediatric Medical Group
• 2014, Biomedical Science Careers Program Honor Roll for mentorship, Biomedical Science Careers Program
• 1995, Senior Resident Teacher of the Year, Children's Memorial Hospital, Chicago, IL
• 1984, National Hispanic Scholar, Hispanic Scholarship Fund
Board Certifications
American Board of Pediatrics
American Board of Pediatrics (Neonatal-Perinatal Medicine)
Education
Harvard School of Public Health

Weill Cornell Medical College, Cornell University
Appointments
NewYork-Presbyterian Hospital

Weill Cornell Medical College, Cornell University

Endowed Professor of Neonatology

Weill Cornell Medical College, Cornell University
External Relationships
Relationships and collaborations with for-profit and not-for profit organizations are of vital importance to our faculty because these exchanges of scientific information foster innovation. As experts in their fields, WCM physicians and scientists are sought after by many organizations to consult and educate. WCM and its faculty make this information available to the public, thus creating a transparent environment.
Consultant:
Optum Clinical Services, Inc.
Professional Services:
Wolters Kluwer Health, Inc.
Advisory/Scientific Board Member:
LactaLogics, Inc.
Plakous Therapeutics LLC
Vitara Biomedical, Inc.
Speaker/Lecturer:
Pediatrix Medical Group, Inc.
Takeda Pharmaceutical Company Limited
WebMD
Other Interest:
American Academy of Pediatrics
Baxter Healthcare Corporation
Winston & Strawn LLP