Benjamin Kleaveland, M.D., Ph.D.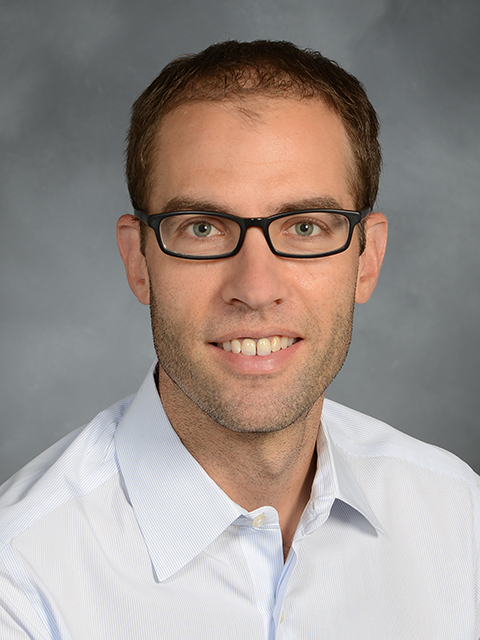 Benjamin Kleaveland, M.D., Ph.D.
Provider of world-class care at NewYork-Presbyterian
Locations and Appointments
Insurances Accepted
Please contact the doctor's office to verify that your insurance is accepted.
Blue Access
Blue Connection
EPO
HMO
Mediblue (Senior)
PPO
Freedom
Liberty
Medicare Advantage
Metro/Core/Charter
About Benjamin Kleaveland, M.D., Ph.D.
Personal Statement
As a board-certified clinical pathologist, Dr. Kleaveland is proud to be a part of the clinical laboratory team that supports patient care and clinical decision making at WCM/NYP. Dr. Kleaveland will be involved in germline genetic testing efforts as well as the review and interpretation of specialized testing related to multiple myeloma and other blood disorders. In addition, Dr. Kleaveland directs a research laboratory that is 1) aimed at uncovering the functions of genes that do not encode proteins and the impact these genes have on human health and disease and 2) committed to inspiring and developing the next generation of scientists and physician-scientists.
Biographical Info
Dr. Kleaveland received his M.D., Ph.D. degree from the Perelman School of Medicine at the University of Pennsylvania. He completed his doctoral training with Mark Kahn, during which he gained critical insights into cardiovascular development using knockout mice to model familial Cerebral Cavernous Malformation (CCM), a rare autosomal-dominant disorder of blood vessels in the brain that causes seizure and hemorrhagic stroke. After clinical training in pathology at MGH, Ben joined David Bartel's lab at the Whitehead Institute and MIT. There, Ben developed a strong interest in long noncoding RNAs (lncRNAs) and other types of noncoding RNA. At that time, a few dozen lncRNAs were known to be conserved from human to fish, suggesting that they might have important functions in mammals. Ben generated mouse knockouts for two of these lncRNAs, Cyrano and Megamind, and observed striking molecular phenotypes in animals lacking Cyrano. This gave Ben a foothold into the discovery of a fascinating regulatory network in the brain that is centered on four interacting noncoding RNAs: one lncRNA (Cyrano), one circular RNA (Cdr1as), and two microRNAs (miR-7 and miR-671). He explored this network with impressive rigor, generating new mouse-knockout models that revealed the molecular consequences of each of the key nodes/edges of the network (Kleaveland et al., Cell 2018). He joins us at Cornell to pursue both research and clinical activities as the Assistant Director of the Central Laboratories.
Honors and Awards
• Honors in Biology (Stanford University) for undergraduate research thesis, 2001

• Emily and Francis Botelho Prize (University of Pennsylvania) for highest USMLE Step 1 score among Penn medical students, 2005

• Holmes Award (University of Pennsylvania) for outstanding basic research by a student/resident at the Department of Medicine Research Day, 2008

• Medical Student Research Day Award (University of Pennsylvania), 2008

• North American Vascular Biology Organization (NAVBO) Travel Award, 2009

• George W. Householder III Memorial Prize (University of Pennsylvania) for original and meritorious work in basic or clinical cardiovascular research, 2009

• Gertrude M. & Ezra M. Eisen Prize in Cardiology (University of Pennsylvania), 2010

• Alpha Omega Alpha Honor Medical Society, 2010

• Chief Resident, Clinical Pathology, Massachusetts General Hospital, 2012

• EMBO Travel Award for EMBO Workshop: Noncoding RNAs in Embryonic Development and Cell Differentiation, 2018
Board Certifications
American Board of Pathology
Education
University of Pennsylvania School of Medicine
Appointments
Assistant Attending Pathologist

NewYork-Presbyterian Hospital

Assistant Professor of Pathology and Laboratory Medicine

Weill Cornell Medical College, Cornell University
External Relationships
Relationships and collaborations with for-profit and not-for profit organizations are of vital importance to our faculty because these exchanges of scientific information foster innovation. As experts in their fields, WCM physicians and scientists are sought after by many organizations to consult and educate. WCM and its faculty make this information available to the public, thus creating a transparent environment.
No External Relationships Reported