Ayisha Buckley, MD
Maternal & Fetal Medicine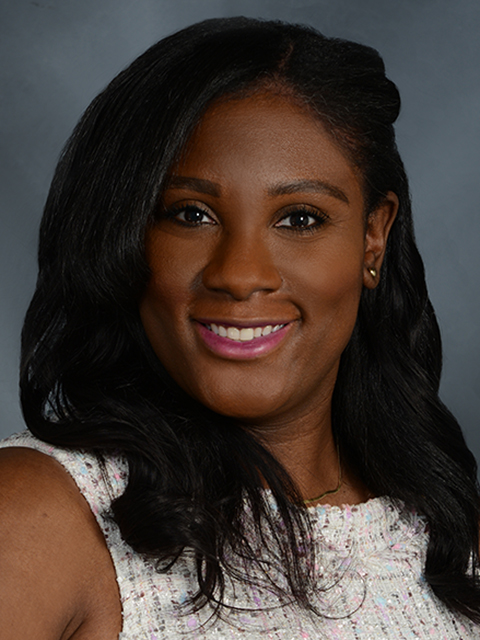 Maternal & Fetal Medicine
Ayisha Buckley, MD
Provider of world-class care at NewYork-Presbyterian
Medical Specialties
Obstetrics and Gynecology
Anesthesia Critical Care Medicine
Locations and Appointments
Insurances Accepted
Please contact the doctor's office to verify that your insurance is accepted.
Freedom
Liberty
Medicare Advantage
Metro/Core/Charter
About Ayisha Buckley, MD
Personal Statement
I truly believe I have the best job in the world and that is to help families navigate the process of a pregnancy. Be it the preconception period, the pregnancy itself, or the postpartum period, challenges may arise and require a physician who is able to care for the well-being of the mother and the baby. A guiding principle that I live by, is to treat every person I encounter as if they were my family and that is exactly how I approach the field of medicine.
Biographical Info
Ayisha Buckley, MD, is a board certified obstetrician-gynecologist and maternal-fetal medicine specialist as well as an intensivist. Dr. Buckley focuses on high-risk pregnancy, with special interest in severe maternal morbidity, cardio-obstetrics, health equity, global/international health, and medical education.
Dr. Buckley earned her medical degree and bachelor's degree from the University of Florida College of Medicine, after completing a highly competitive combined MD/Bachelors program. She graduated Magna Cum Laude and went on to complete her OB/GYN residency at Stony Brook University Medical Center followed by Maternal Fetal Medicine Fellowship at the Mount Sinai Hospital. Dr. Buckley subsequently completed an additional fellowship at Columbia University Irving Medical Center in Anesthesia Critical Care.
During her residency, she served as a medical student mentor and was honored with the Award for Excellence in Obstetrics as well as several medical students' teaching awards, including the Resident Teaching Award. During her MFM Fellowship she was inducted into the illustrious Alpha Omega Alpha national medical honor society.
Dr. Buckley has been published in peer-reviewed journals and publications on topics such as racial and ethnic disparities with the vaginal birth after cesarean delivery (VBAC) calculator as well as in the SARS-CoV-2 antibody response among pregnant women. Dr. Buckley is a member of the American College of Obstetricians and Gynecologists and the Society for Maternal-Fetal Medicine.
Honors and Awards
• Magna Cum Laude, University of Florida
• University of Florida Medical Guild Merit Scholarship
• Kenneth Kellner, M.D Ph.D Award
Board Certifications
American Board of Obstetrics & Gynecology
Clinical Expertise
Critical Care
Pregnancy Care
Heart Disease In Pregnancy
Hypertensive Disorder
Ultrasound of Thorax at Point of Care
Fetal Diagnosis
Preterm Labor
Diabetes
Gestational Diabetes
Amniocentesis
Pregnancy Over 35
High-Risk Pregnancy
Obstetric Ultrasound
Chorionic Villus Sampling
Fetal Growth Restriction
Education
University of Florida College of Medicine
Appointments
Assistant Attending Obstetrician and Gynecologist

NewYork-Presbyterian Hospital

Assistant Professor of Clinical Obstetrics and Gynecology

Weill Cornell Medical College, Cornell University

Assistant Professor of Obstetrics and Gynecology in Clinical Surgery

Weill Cornell Medical College, Cornell University
External Relationships
Relationships and collaborations with for-profit and not-for profit organizations are of vital importance to our faculty because these exchanges of scientific information foster innovation. As experts in their fields, WCM physicians and scientists are sought after by many organizations to consult and educate. WCM and its faculty make this information available to the public, thus creating a transparent environment.
No External Relationships Reported