Aliza Solomon, D.O.
Pediatric Gastroenterology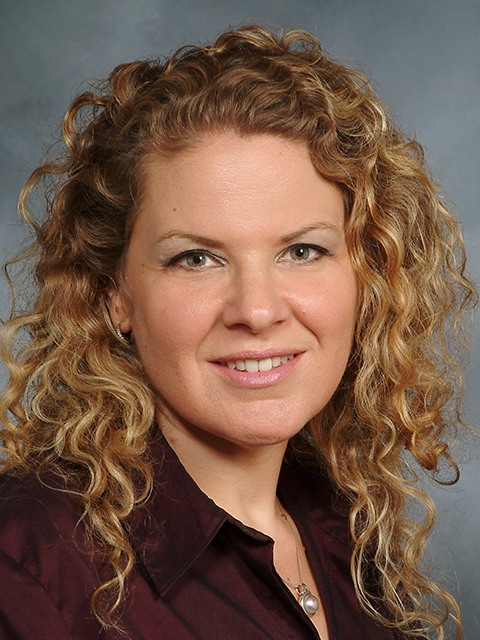 Pediatric Gastroenterology
Aliza Solomon, D.O.
Provider of world-class care at NewYork-Presbyterian
Medical Specialties
Pediatric Gastroenterology
Nutrition
Treats Children
Locations and Appointments
Insurances Accepted
Please contact the doctor's office to verify that your insurance is accepted.
Blue Access
Blue Connection
EPO
HMO
Mediblue (Senior)
PPO
Freedom
Liberty
Medicare Advantage
Metro/Core/Charter
About Aliza Solomon, D.O.
Biographical Info
Dr. Aliza Solomon is Associate Professor of Clinical Pediatrics at Weill Cornell Medicine and Fellowship Director of the Pediatric Gastroenterology and Nutrition Training Program. She is also an Associate Attending Pediatrician at NewYork-Presbyterian Phyllis and David Komansky Children's hospital. Dr. Solomon is board-certified in Pediatric Gastroenterology. Her clinical expertise includes all aspects of pediatric gastroenterology with a clinical focus on Eosinophilic Esophagitis/Allergic GI Disorders and Inflammatory Bowel Disease.
In addition to her clinical work, Dr. Solomon serves as the Director of the Pediatric Gastroenterology Fellowship Program. She currently divides her time between patient care, clinical research, and mentoring residents and fellows. In 2016 she received the Teri Li Award in Education from the North American Society of Pediatric Gastroenterology, Hepatology and Nutrition in Montreal Canada. In 2021, Dr Solomon received the Distinguished Physician Award from the Crohn's and Colitis Foudation.
Dr. Solomon received her B.A. in Psychology from Queens College in 1997. She completed her training in osteopathy at New York College of Osteopathic Medicine, earning her D.O. degree in 2002. After completing a three-year residency in pediatrics at Infants and Children's Hospital of Brooklyn, Maimonides Medical Center in 2005, Dr. Solomon was selected for a Fellowship in Pediatric Gastroenterology at NewYork-Presbyterian Hospital/Weill Cornell Medical Center, which she completed in 2008. Also that year, Dr. Solomon completed the American Neurogastroenterology and Motility Society's clinical training program at Nationwide Children's Hospital in Columbus, Ohio.
Dr Solomon is an appointed member of the Board of Health in Englewod, NJ.
Dr. Solomon is actively involved in clinical research as well as education. She has worked closely with Dr. Robbyn Sockolow to develop the innovative "jelly bean test," a technique to help children swallow pills and successfully undergo capsule endoscopic procedures.
Dr Solomon is currently enrolling subjects in the following studies:
Observational registry of children with Crohn's Disease
Adrenal Suppression in Medical Management of Eosinophilic Esophagitis
DR. SOLOMON'S VIDEOSThe Jellybean Test:http://www.youtube.com/watch?v=ohi9Mox7jt8Food Intolerance (w/Shara):http://www.youtube.com/watch?v=lXy4QekDTycCow's Milk Protein Allergy in Infants:http://www.youtube.com/watch?v=qJfoB1xksMIFeeding Problems in Infancy and Childhood:http://www.youtube.com/watch?v=2FbMDS0aUxUDR. SOLOMON IN THE NEWSNYP Research Spotlight: Pediatric EoE Correlation with Seasonal Airborne Allergieshttp://www.nyp.org/cadc/research-spotlight/cadc-news-archive/pediatric-eoe-correlation-with-seasonal-airborne-allergens
Honors and Awards
May 2021 Distinguished Physician Award, Chrons and Colitis Foundation
2019-2023 President, Board of Health, Englewood NJ
Oct 2016 Teri Li Excellence in Education Award, World Congress of Pediatric Gastroenterology Hepatology and Nutrition, Montreal, Canada
2015-present Appointed Member, Board of Health, Englewood, NJ
Oct 2014 Poster of Distinction, NASPGHAN Annual Meeting
Feb 2009 Invited Participant, Bringing Together Social Science and Medicine to Study Youth Obesity Causes, Consequences and Solutions
2006-2008 NIH Fellow, R25 grant "Nutrition and Cancer Prevention Collaborative"

2006 Finalist, Irving Weissman Competition for Research on Obesity Prevention

2005 Excellence in Research Award, Maimonides Medical Center
Board Certifications
American Board of Pediatrics
American Board of Pediatrics (Pediatric Gastroenterology)
Clinical Expertise
Eosinophilic Esophagitis
Pediatric Inflammatory Bowel Disease (IBD)
Crohn's Disease
Celiac Disease
Food Allergy
Feeding Problem
Polyps
Inflammatory Bowel Disease
Jaundice
Constipation
GERD (Gastroesophageal Reflux Disease)
Education
New York College of Osteopathic Medicine
Appointments
Associate Attending Pediatrician

NewYork-Presbyterian Hospital

Associate Professor of Clinical Pediatrics

Weill Cornell Medical College, Cornell University
External Relationships
Relationships and collaborations with for-profit and not-for profit organizations are of vital importance to our faculty because these exchanges of scientific information foster innovation. As experts in their fields, WCM physicians and scientists are sought after by many organizations to consult and educate. WCM and its faculty make this information available to the public, thus creating a transparent environment.
No External Relationships Reported