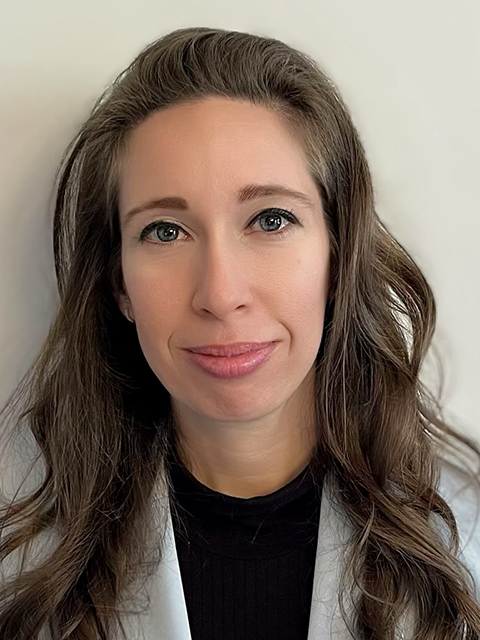 Anna Alperovich, M.D.
Provider of world-class care at NewYork-Presbyterian
Locations and Appointments
Insurances Accepted
Please contact the doctor's office to verify that your insurance is accepted.
Freedom
Liberty
Medicare Advantage
Metro/Core/Charter
About Anna Alperovich, M.D.
Personal Statement
I always aim to provide compassionate, evidence-based care. For me, this includes spending time talking with patients and families about the condition, what the treatment involves, what to expect, and how we can work together to fight their disease. A successful bone marrow transplant relies on an entire team of healthcare providers, and at Weill Cornell Medicine, I am proud to collaborate with pathologists, radiation oncologists, lab technicians, physician assistants, social workers, and nurse coordinators to create and implement treatment plans. We work as a team to help you through your toughest days. I find the most rewarding part my job to be supporting patients throughout the treatment process, as I want to help my patients get through this vulnerable time in their life, while offering my expertise and humanity.
Biographical Info
Anna Alperovich, MD, is a hematologist-oncologist at the Division of Hematology and Medical Oncology at Weill Cornell Medicine/NewYork-Presbyterian Hospital where she cares for patients with blood cancers who are in need of astem cell transplant or cellular therapy.
Specializing in treating patients with a wide range of blood cancers, including lymphomas, leukemias and bone marrow failures, Dr. Alperovich uses bone marrow transplantation with autologous stem cells—in which immature, healthy cells are taken from the patient and given back after chemotherapy—orallogeneic stem cells, which come from a genetically matched donor. She also uses chimeric antigen receptor (CAR) T-cell therapy, an innovative cellular therapy-based treatment in which immune system cells called T-cells are altered in a laboratory and re-infused into the patient to fight their blood cancer.
Dr. Alperovich received her medical degree from the University of Grenada in the West Indies in 2012. She completed her residency at New York University, hematology and medical oncology fellowship at Maimonides Medical Center in Brooklyn, and specialized training in Bone Marrow Transplant at Memorial Sloan Kettering Cancer Center in New York. Prior to this position, Dr. Alperovich worked as a stem cell transplant physician at Northwell Health.
Dr. Alperovich is an assistant professor at Weill Cornell Medicine and assistant attending at NewYork-Presbyterian Hospital. She is fluent in both English and Russian. Dr. Alperovich has published numerous research articles in peer-reviewed medical journals, with a focus on hematologic malignancies. She is a member of the American Society for Transplantation and Cellular Therapy (ASTCT). She is also a recipient of an American Society of Hematology (ASH) abstract achievement award.
Board Certifications
American Board of Internal Medicine (Hematology)
American Board of Internal Medicine (Medical Oncology)
Education
St. George's University School of Medicine (Grenada)

Hunter College, City University of New York
Appointments
Assistant Attending Physician

NewYork-Presbyterian Hospital

Assistant Professor of Medicine

Weill Cornell Medical College, Cornell University
External Relationships
Relationships and collaborations with for-profit and not-for profit organizations are of vital importance to our faculty because these exchanges of scientific information foster innovation. As experts in their fields, WCM physicians and scientists are sought after by many organizations to consult and educate. WCM and its faculty make this information available to the public, thus creating a transparent environment.
No External Relationships Reported