Alvin I. Mushlin, M.D., Sc.M.
Public Health-Preventative Medicine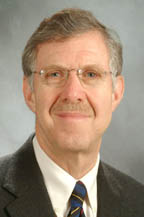 Alvin Mushlin, M.D., Sc.M., is the Nanette Laitman Distinguished Professor of Public Health in the Department of Healthcare Policy and Research and a Professor of Medicine at Weill Cornell Medical College. From 1999 to 2013, he served as Chairman of the medical college's Department of Public Health (now Healthcare Policy and Research), and Public Health Physician-in-Chief at NewYork-Presbyterian Hospital/Weill Cornell Medical Center. Earlier, he had been Professor of Community Medicine and Medicine at the University of Rochester since 1976, where he was active in research and teaching programs, as well as in clinical practice as a primary care internist.
Dr. Mushlin's research focuses on the application of decision and cost-effectiveness analysis to the evaluation of clinical policies and medical technologies, with the aim of making medical care and public health more evidence-based and priority setting more rational. Specifically, he conducts studies to quantify the value and accuracy of diagnostic tests and procedures, understand the efficacy and cost-effectiveness of interventions for common clinical problems, and measure the quality of medical care. He is the author of over 100 publications in the fields of primary care, clinical epidemiology and medical technology assessment. He has been a consultant to many national groups, including the Clinical Efficacy Assessment Project of the American College of Physicians, the National Blue Cross Association and the United States Preventive Health Services Task Force.
Dr. Mushlin earned his undergraduate and medical degrees at Vanderbilt University. After internship and residency in internal medicine at New York Hospital/Cornell Medical Center, he joined the initial group of Robert Wood Johnson Clinical Scholars at Johns Hopkins University where he completed his medical residency and a master's degree in public health. He is board certified in internal medicine and a Fellow of the American College of Physicians.
He was elected to the National Councils of the Society for General Internal Medicine and the Society for Medical Decision Making, and he served as Chair of the Health Care Quality and Clinical Effectiveness Study Section at the Agency for Health Care Policy and Research. In recognition of his leadership in the field of comparative effectiveness research, he was selected in 2013 by the Patient-Centered Outcomes Research Institute (PCORI) to chair its Advisory Panel on Assessment of Prevention, Diagnosis, and Treatment Options. He has also been a leader in the development of cost-effectiveness analysis as a technique in medical research.
Since 2004 Dr. Mushlin has been the Program Director of the General Preventive Medicine residency program and is one of the primary mentors for all its residents. He serves as Associate Program Director of the Weill Cornell Clinical & Translational Science Center (CTSC), including its Masters in Clinical Investigation, and he directs and teaches in the program's Foundations of Clinical Research course. He is Weill Cornell's representative on the CTSC CER Key Function Committee at the NIH.
Publications
Recent peer-reviewed articles and publications:
Mukamel DB, Weimer DL, Zwanziger J, Mushlin AI, Forthy SH. Quality Report Cards, Selection of Cardiac Surgeons and Racial Disparities: A Study of the Publication of the NYS Cardiac Surgery Reports. Inquiry 41(4): 435-46 (Winter 2004-2005).

Hupert N, Cuomo J, Callahan MA, Mushlin AI, Morse SS. Community-Based Mass Prophylaxis: A Planning Guide for Public Health Preparedness. Prepared by Weill Medical College of Cornell University, Department of Public Health under Contract No. 290-02-0013-3. AHRQ Pub No. 04-0044. August 2004.

Bach PB, Elkin EB, Pastorino U, Kattan MW, Mushlin AI, Begg CB, Parkin DM. Benchmarking Lung Cancer Mortality Rates in Current and Former Smokers. Chest. 2004 Dec; 126(6):1742-9.

Williams GC, Gagne M, Mushlin AI, Deci EL. Motivation for Behavior Change in Patients with Chest Pain. Health Education, Vol. 105

Honkanen LA, Schackman BR, Mushlin AI, Lachs MS. A Cost-Benefit Analysis of External Hip-Protectors in the Nursing Home Setting. J Am Geriatr Soc. 2005 Feb;53(2):190-7.

Mushlin AI, Kern LM, Paris M, Lambert DR, Williams G. The Value of Diagnostic Information to Patients with Chest Pain Suggestive of Coronary Artery Disease. Med Decis Making. 2005 Mar-Apr; 25(2):149-57.

Sostman HD, Forese LL, Boom ML, Schroth L, Klein AA, Mushlin AI, Hagale JE, Pardes H, Girotto RG, Gotto Jr. AM. Building a Transcontinental Affiliation: A New Model for Academic Health Centers. Academic Medicine. Nov 2005

Zwanziger J, Hall WJ, Dick AW, Zhao H, Mushlin AI, Hahn RM, Wang H, Andrews ML, Mooney C, Wang H, Moss AJ. The Cost Effectiveness of Implantable Defribrillators: Results from MADIT-II. Journal of the American College of Cardiology. 47(11):2310-2318, June 2006

Kern LM, Callahan MA, Brillon DJ, Vargas M, Mushlin AI, Glucose Testing and Insufficient Follow-up of Abnormal Results: a Cohort Study. BMC Health Services Research 2006, 6:87.

Mukamel DB, Weimer DL, Mushlin AI. Referrals to high-quality cardiac surgeons: patients' race and characteristics of their physicians. Health Serv Res. 2006 Aug;41(4 Pt 1):1276-95.

Sostman HD, Forese LL, Boom ML, Schroth L, Klein AA, Mushlin AI, Hagale JE, Pardes H, Girotto RG, Gotto AM Jr. Building a transcontinental affiliation: a new model for academic health centers. Acad Med. 2006;81 Suppl:61-8.

Honkanen L, Mushlin AI, Lachs M, Schackman BR. Can external hip protectors cost-effectively prevent fractures in community-dwelling geriatric populations? J AM Geriatr Soc. 54:1658-1665, November 2006

Pieracci FM, Eachempati SR, Christos PJ, Barie PS, Mushlin AI. Explaining insurance-related and racial disparities in the surgical management of patients with acute appendicitis. Am J Surg. 2007 Jul;194(1):57-62.

Mukamel DB, Weimer DL, Buchmueller TC, Ladd H, Mushlin AI. Changes in racial disparities in access to coronary artery bypass grafting surgery between the late 1990s and early 2000s. Med Care. 2007 Jul;45(7):664-71.
Recent books, book chapters, editorials and comments, book reviews and letters:
Sorbero MES, Dick AW and Mushlin AI. Physicians' Estimates of Patients' Pretest Probability of Coronary Artery Disease: Are They Consistent with the Prevalence of Disease? (Abstract) Medical Decision Making, 2002.

Sorebero MES, Dick AW, Mushlin AI. Are There Gender Differences in the Effect of Noninvasive Test Results on Primary Care Physicians' Estimates of the Probability of Coronary Artery Disease? (Abstract) Medical Decision Making, 2003.

Callahan, MA, Mushlin, AI. The Influence of Subspecialty Training on In-Hospital Mortality for Gastrectomy and Colectomy Patients. American Surgical Association, Washington, D.C., April 2003.

Honkanen LA, Schackman BR, Mushlin AI, Lachs MS. Response to commentary by Dr. Oliver and colleagues on hip protectors. J Am Geriatr Soc. 2006 Jul;54(7):1159-60.
Honors and Awards
1966: Albert Weinstein Prize in Medicine, Vanderbilt University
1970-72: U.S. Public Health Service Training Grant
1981: World Health Organization Traveling Fellowship: General Practice Research in U.K.
1984: Rochester Society of Internal Medicine Prize Award, Rochester Academy of Medicine
1998: Best Paper of the Year Award, International Society of Technology Assessment in Health Care
Specialties
Public Health-Preventative Medicine
Contact Info
505 East 70th Street
Helmsley Tower, 4th Floor
Appointments
Nanette Laitman Distinguished Professor of Public Health
Weill Cornell Medical College
Professor of Healthcare Policy and Research
Weill Cornell Medical College
NewYork-Presbyterian Hospital
Weill Cornell Medical College, Cornell University
Education
M.D., Vanderbilt University School of Medicine, 1966
Sc.M., The Johns Hopkins University School of Hygiene and Public Health, 1973