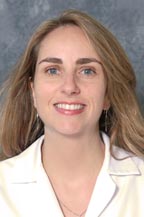 Dr. Susan Gauthier is an academic neurologist with a specialty in the treatment of multiple sclerosis (MS). MS is a chronic neurological disease causing variable levels of disability; this may include difficulties with ambulation, vision, balance, and cognition. Although there are FDA approved therapies for the treatment of MS, many patients only partially respond, therefore active research is ongoing in this field to provide novel treatment strategies to patients. In addition to specializing in the treatment of multiple sclerosis, she is an active clinical investigator in the field. Dr. Gauthier is committed to providing the highest quality of care to her patients and aspires to improve the quality of life for patients suffering from this disease.

Dr. Susan Gauthier received her DO degree from the Philadelphia College of Osteopathic Medicine. After completing her medical internship at St. Elizabeth's Hospital in Boston, Dr. Gauthier finished her neurology residency at the Boston University Medical Center where she served as Chief Resident. Dr. Gauthier was a recipient of a three year Multiple Sclerosis Society Clinical Trial Training Fellowship in which she completed at the Brigham and Women's Hospital in Boston and received a MPH from the Harvard School of Public Health. She is currently a member of the clinical staff at the Multiple Sclerosis Clinical Care and Research Center at The New York Hospital-Cornell Medical Center, where she is Clinical Attending and Assistant Professor in the Department of Neurology and Neuroscience.
Insurances
Insurance Plans Accepted
The following represents most of the managed care plans accepted by this physician. If your insurance carrier does not appear here please feel free to contact this physician or this physician's practice as they may have individual contracts not included on this site.
AETNA

[HMO]

AETNA

[PPO]

AETNA

[Medicare]

Aetna - Weill Cornell

[POS]

Affinity Health Plan
CIGNA
Empire Blue Cross/Blue Shield

[PPO]

Empire Blue Cross/Blue Shield

[EPO]

Empire Blue Cross/Blue Shield

[Mediblue (Senior)]

Empire Blue Cross/Blue Shield

[HMO]

Fidelis Care
Health First
Health Insurance Plan of NY (HIP)
Health Insurance Plan of NY (HIP)

[Medicare]

Health Insurance Plan of NY (HIP)

[Medicaid]

Health Plus - Amerigroup
Medicare

[Medicare]

Oxford Health Plans

[Medicare Advantage]

Oxford Health Plans

[Freedom]

Oxford Health Plans

[Liberty]

Rockefeller University - CoreSource
United Health Care

[Medicare]

United Health Care
United Health Care

[Community Plan]
Publications
Articles
1. Gauthier SA, Glanz BI, Mandel M, Tsagkaropoulos A, Neema M, Stankiewicz J, et al. Incidence and Factors Associated with Treatment Failure in the CLIMB Multiple Sclerosis Cohort Study Jour. Neurol. Sciences. in press
2. Gauthier SA, Berger AM, Liptak Z, Duan Y, Egorova S, Buckle GJ, Glanz BI, Khoury SJ, Bakshi R, Weiner HL, Guttmann CRG. Benign MS is characterized by a lower rate of brain atrophy as compared to early MS. Arch. Neurol. 2009 Feb;66(2):234-7
3. Bakshi R, Neema M, Healy B, Liptak Z, Betensky R, Buckle G, Gauthier, SA et al. Magnetic Resonance Disease Severity Score Predicts Clinical Progression in Multiple Sclerosis. Arch. Neurol. 2008 Nov;65(11):1449-53
4. Gauthier SA, Mandel M, Guttmann CRG, Glanz BI, Khoury SJ, Betensky RA, Weiner, HL Predicting Short-term Disability in Multiple Sclerosis. Neurology. 2007 Jun 12;68 (24):2059-65
5. Mandel M, Gauthier SA, Guttman CRG, Weiner HL, Betensky R. Estimating Time to Event from Longitudinal Categorical Data: An Analysis of Multiple Sclerosis Progression. Journal of the American Statistical Association. Dec 2007;102 (480):1254-1266
6. Glanz BI, Holland C, Gauthier SA, et al. Cognitive Dysfunction in Patients with Clinically Isolated Syndromes or Newly Diagnosed MS. Multiple Sclerosis; Mult Scler. 2007 Sept;13(8): 1004-10
Chapters and reviews
1. Gauthier SA, Buckle G, Weiner HL, Immunosuppressant Therapy for Multiple Sclerosis. Neurology Clinics, 2005;23:247-272.
2 .Gauthier SA, Weiner HL, Cyclophosphamide therapy for MS. The International MS Journal; 2005:12:52-58
3. Gauthier SA, Glanz BI, Mandel M, Weiner HL, A Model for the Comprehensive Investigation of a Chronic Autoimmune Disease: The Multiple Sclerosis CLIMB Study. Autoimmun
Rev 2006 Oct; 5(8):532-6
4. Gauthier SA, Weiner HL, Use of cyclophosphamide and other immunosuppressants to treat multiple sclerosis. Multiple Sclerosis Therapeutics, 3rd Edition , 2007
Honors and Awards
Sylvia Lawry Fellowship in Clinical Trials, National Multiple Sclerosis Society, August, 2002
Contact and Practices
1305 York Avenue
2nd Floor
Appointments
Associate Professor of Clinical Neurology
Weill Cornell Medical College
Associate Professor of Clinical Neuroscience
Weill Cornell Medical College
Education
D.O., Philadelphia College of Osteopathic Medicine, 1997
M.P.H., Harvard School of Public Health, 2005