Lucian Sulica, M.D.
Otolaryngology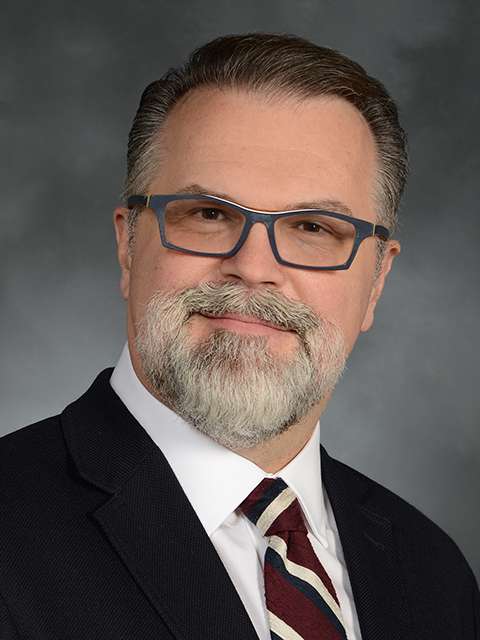 Dr. Sulica is a nationally-recognized laryngologist. His clinical expertise lies in the treatment of voice disorders, including care of the performing voice. He has a special interest in neurologic voice disorders, including vocal cord (or fold) paresis and paralysis and spasmodic dysphonia, and in microsurgical treatment of vocal cord problems like polyps, cysts and nodules. Dr. Sulica serves as Associate Professor of Otorhinolaryngology at Weill Medical College of Cornell University, and Director of Voice Disorders/Laryngology.
Dr. Sulica received his undergraduate degree from Dartmouth College, and his MD from Georgetown University School of Medicine. Following a residency in Otolaryngology - Head & Neck Surgery at Georgetown, Dr. Sulica pursued additional fellowship training in laryngology/neurolaryngology with Dr. Andrew Blitzer at St. Luke's-Roosevelt Medical Center in New York City. Before joining the faculty at Weill Medical College, Dr. Sulica served as Assistant Professor of Otolaryngology - Head & Neck Surgery at Albert Einstein College of Medicine and New York Medical College. He practiced at both Beth Israel Medical Center and the New York Eye & Ear Infirmary, where he established the Center of the Voice for the multidisciplinary treatment of voice disorders. He has served as consultant to several vocal arts training and teaching programs in New York City.
Dr. Sulica's research and clinical investigations have focused on the treatment and prevention of vocal cord scar; neurologic disorders of the larynx and voice, including spasmodic dysphonia, essential tremor and other movement disorders; laryngeal electromyography; therapeutic use of neurotoxins; and the evaluation of outcomes and efficacy in voice treatment.
Dr. Sulica is the author of a textbook entitled Vocal Fold Paralysis, as well as more than 40 journal articles and 20 book chapters covering such topics as voice physiology, clinical evaluation of voice disorders, microsurgical technique in larynx surgery, principles of surgery for vocal fold paralysis and the use of botulinum toxin in the head & neck. He has guest edited a volume of Otolaryngologic Clinics of North America. He has authored www.voicemedicine.com, an informational site for voice disorders, and is a contributor to www.voiceproblem.org, the Voice Problem Website. He has lectured extensively in the United States and abroad.
Dr. Sulica has been selected one of the Best Doctors in America biannualy since 2005; one of America's Top Physicians in Voice Disorders/Laryngology since 2006; a Castle-Connolly Top Doctor for the NY Metro Area; and a New York Magazine Best Doctor in 2009 and 2010. Dr. Sulica is a member of the American Academy of Otolaryngology - Head and Neck Surgery and the Voice Foundation. He has been elected to membership in the American Laryngological Association, the American Bronchoesophagological Society, the American Laryngologic, Rhinologic and Otologic Society (the Triologic Society), the New York Academy of Medicine, and the New York Laryngological Association.
If you are scheduled to see Dr. Sulica as a new patient, please print and complete the Patient Packet and bring it with you on the day of your appointment. Thank you.