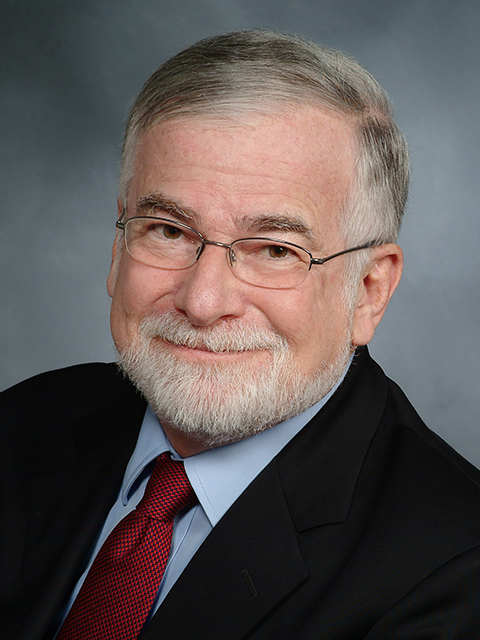 Dr. Schafer is currently Professor of Medicine in Hematology-Oncology and Director of the Richard T. Silver Center for Myeloproliferative Neoplasms. He is a board-certified hematologist and oncologist, and an authority in the areas of thrombosis, coagulation, platelet and bleeding disorders. Dr. Schafer is the author of over 220 original articles and the editor of 5 textbooks in the field of hemostasis, thrombosis and hematology. He edited a book entitled "The Vanishing Physician-Scientist?" and is currently Co-Editor of the Cecil Textbook of Medicine beginning with the 24th edition. He has made original research contributions in the areas of hemostasis, thrombosis, platelet function, and vascular cell biology; he has been the principal investigator of NIH grants for almost 30 consecutive years.
Dr. Schafer is past President of the American Society of Hematology, past President of the Association of Professors of Medicine, and has been elected to membership in the American Society for Clinical Investigation (for which he served as Secretary-Treasurer), the Association of American Physicians, and Fellowship in the American Association for the Advancement of Science, Master of the American College of Physicians, the New York Academy of Medicine, and the Institute of Medicine (IOM) of the National Academies. He has served on the editorial boards of a number of major medical and scientific journals, and was the founding editor-in-chief of The Hematologist.
Dr. Schafer received his B.A. from Northeastern University in 1969 and his M.D. from the University of Pennsylvania in 1973. He completed his residency in internal medicine at the University of Chicago and his clinical and research fellowships in hematology at the Brigham and Women's Hospital (formerly Peter Bent Brigham Hospital) and Harvard Medical School. He was on the faculty of Harvard Medical School, rising to Associate Professor of Medicine, until 1989 when he was appointed Chief of Medicine at the Houston VA Medical Center, Professor of Medicine at Baylor College of Medicine, and Professor of Biomedical Engineering at Rice University in Houston. Dr. Schafer then served as Chairman of the Department of Medicine at Baylor from 1996 to 2002, when he was recruited to his medical school alma mater to become the Frank Wister Thomas Professor and Chairman of the Department of Medicine at the University of Pennsylvania. He came to Weill Cornell and New York-Presbyterian Hospital in 2007, and served as the E. Hugh Luckey Distinguished Professor of Medicine, Chairman of the Department of Medicine at Weill Cornell Medical College, and Physician-in-Chief of the New York-Presbyterian Hospital Well Cornell Medical Center until 2013.
Insurances
Insurance Plans Accepted
The following represents most of the managed care plans accepted by this physician. If your insurance carrier does not appear here please feel free to contact this physician or this physician's practice as they may have individual contracts not included on this site.
AETNA

[PPO]

AETNA

[Medicare]

AETNA

[HMO]

Aetna - Weill Cornell

[POS]

Affinity Health Plan
CIGNA
Empire Blue Cross/Blue Shield

[HMO]

Empire Blue Cross/Blue Shield

[PPO]

Empire Blue Cross/Blue Shield

[EPO]

Empire Blue Cross/Blue Shield

[Mediblue (Senior)]

Fidelis Care
GHI

[CBP]

Health First
Health Insurance Plan of NY (HIP)

[Medicaid]

Health Insurance Plan of NY (HIP)
Health Insurance Plan of NY (HIP)

[Medicare]

Health Plus - Amerigroup
Medicare

[Medicare]

Oxford Health Plans

[Freedom]

Oxford Health Plans

[Medicare Advantage]

Rockefeller University - CoreSource
United Empire
United Health Care
United Health Care

[Community Plan]

United Health Care

[Medicare]
Publications
Christodoulides N, Durante W, Kroll MH, Schafer AI. Vascular smooth muscle cell heme oxygenases generate guanylyl cyclase-stimulatory carbon monoxide. Circulation. 1995; 91:2306–2309.
Kroll MH, Hellums JD, McIntire LV, Schafer AI, Moake JL. Platelets and shear stress. Blood. 1996; 88:1525–1541.
Wagner CT, Durante W, Christodoulides N, Hellums JD, Schafer AI. Hemodynamic forces induce the expression of heme oxygenase in cultured vascular smooth muscle cells. J Clin Invest. 1997; 100:589–596.

Durante W, Liao L, Reyna S, Peyton KJ, Schafer AI. Physiological cyclic stretch directs L-arginine transport and metabolism to collagen synthesis in vascular smooth muscle cells. FASEB J. 2000; 14: 1775-1783.
Chapman GB, Durante W, Hellums JD, Schafer AI. Physiological cyclic stretch causes cell cycle arrest in cultured vascular smooth muscle cells. Am J Physiol. 2000; 278:H748–754.
Peyton KJ, Reyna SV, Chapman GB, Ensenat D, Liu XM, Wang H, Schafer AI, Durante W. Heme oxygenase-1-derived carbon monoxide is an autocrine inhibitor of vascular smooth muscle cell growth. Blood 2002;99:4443-4448.
Wang H, Jieng XH, Chapman G, Durante W, Sibinga N, Schafer AI. Cyclin A transcriptional suppression is the major mechanism mediating homocysteine-induced endothelial cell growth inhibition. Blood. 2002; 99:939-945.
Loscalzo J, Schafer AI, ed. THROMBOSIS AND HEMORRHAGE, 3rd edition. Lippincott Williams & Wilkins, Philadelphia, 2003; 1142 pp.
Schafer AI. Molecular basis of the diagnosis and treatment of polycythemia vera and essential thrombocythemia. Blood 2006; 107:4214-4222.
Hasan RN, Schafer AI. Hemin upregulates Egr-1 expression in vascular smooth muscle cells via ROS, ERK1/2 and Elk-1. Circ Res 2008; 102: 42-50.
Jamaluddin MS, Chen I, Yang F, Jiang XH, Jan M, Liu X, Schafer AI, Durante W, Yang XF, Wang H. Homocysteine inhibits endothelial cell growth via DNA hypomethylation of the cyclin A gene. Blood 2007; 110: 3648-3655.

Keswani AN, Peyton KJ, Durante W, Schafer AI, Tulis DA. The cyclic GMP modulators YC-1 and zaprinast reduce vessel remodeling through antiproliferative and proapoptotic effects. J Cardiovascular Pharmacol Ther. 2009: 14:116-124.
Zhang DQ, Jiang X, Fang P, Yan Y, Song J, Gupta S, Schafer AI, Durante W, Kruger WD, Yang X, Wang H. Hyperhomocysteinemia promotes inflammatory monocyte generation and accelerates atherosclerosis in transgenic cystathionine β-synthase deficient mice. Circulation. 2009; 120: 1893-1902.
Schafer AI, ed. THE VANISHING PHYSICIAN-SCIENTIST? Ithaca and London: Cornell University Press, 2009.
Chen NC, Yang F, Capecci LM, Gu Z, Schafer AI, Durante W, Yang XF, Wang H. Regulation of homocysteine metabolism and methylation in human and mouse tissues. FASEB J. 2010;24:2804-2817.
Santisakultarn TP, Cornelius NR, Nishimura N, Schafer AI, Sliver RT, Doerschuk PC, Olbricht WL, Schaffer CB. In vivo two-photon excited fluorescence microscopy reveals cardiac and respiration-dependent pulsatile blood flow in cortical blood vessels in mice. Am J Physiol 2012; 302:H1367-H1377.
Cheng ZJ, Jiang XH, Kruger WD, Pratico D, Gupta S, Mallilankaraman K, Madesh M, Schafer AI, Durante W, Yang X, and Wang H, Hyperhomocysteinemia impairs endothelium-derived hyperpolarizing factor-mediated vasorelaxation in transgenic cystathionine beta-synthase-deficient mice. Blood 2011; 118:1998-2006.
Goldman L, Schafer AI, eds. CECIL MEDICINE, 24th edition. Philadelphia: Saunders Elsevier, 2011.
Honors and Awards
Robert H. Williams, MD Distinguish Leadership Award, Association of Professors of Medicine (2012)
President, American Society of Hematology (2006-07)
President-Elect and President, Association of Professors of Medicine (2009-11)
Fellow, American Association for the Advancement of Science
Fellow, New York Academy of Medicine
Fellow, American College of Physicians
Elected, American Society for Clinical Investigation (Secretary-Treasurer, 1992-95)
Master of Arts (hon.), University of Pennsylvania
Board of Extramural Advisors, National Heart, Lung and Blood Institute, NIH
Councillor, American Clinical and Climatological Association (2007-)
President-Elect, Association of VA Chiefs of Medicine (1996)
President, Southern Blood Club (1994-95)
President, Boston Blood Club (1979-80)
The Milton Fund Research Award, Harvard University (1984-85)
Established Investigator, American Heart Association (1983-88)
Chairman, Scientific Advisory Board, MPD Foundation (2007-)
Best Doctors in America (2005, 06, 07)
Clinical Expertise
Coagulation Disorder
Hypercoagulable State
Polycythemia
Blood Clotting Disorder
Thrombocytopenia
Coagulation
Platelet Disorder
Bleeding Disorder
Idiopathic Thrombocytopenic Purpura (ITP)
Contact and Practices
525 East 68th Street
Payson Pavilion, 3
Appointments
NewYork-Presbyterian Hospital
Weill Cornell Medical College
Board Certifications
Medical Oncology
Internal Medicine
Hematology
Education
M.D., University of Pennsylvania School of Medicine, 1973