You are here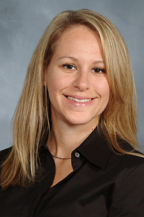 View Research
Call for appointment
212-746-3552
Personal Statement
Dr. Mathews is an Assistant Professor of Psychology in Psychiatry at Weill Cornell Medicine and an Assistant Attending Psychologist at New York-Presbyterian Hospital. Dr. Mathews has expertise in evidence-based behavioral and cognitive-behavioral assessments and treatments. Moreover, she has specialized training in pediatric psychology, which involves the application of behavioral health interventions to the treatment of children and adolescents coping with medical illness. Dr. Mathews has a particular interest in treating individuals whose health outcomes are impacted by stress and anxiety.
View Biography
Specialties/Expertise
Specialties
Pain Management
Psychology
Psychiatry
Expertise
Cognitive-Behavior Therapy
Anxiety Disorder
Behavior Modification
Parent-Child Relational Problem
Chronic Illness
Current Non-Adherence to Medical Treatment
Encopresis
Enuresis
Tic Disorder
Tourette's Disorder
Insurance Plans Accepted
The following represents most of the managed care plans accepted by this physician. If your insurance carrier does not appear here please contact the physician's office as they may have individual contracts not included on this site.

* indicates this physician is no longer accepting new patients with this insurance plan.
Aetna - Weill Cornell

[POS]

Rockefeller University - CoreSource
Education/Training
Ph.D., Tulane University, 2009
M.S., Tulane University, 2006
B.S., Tulane University, 2004
Biography
Titles
Assistant Attending Psychologist
NewYork-Presbyterian Hospital
Assistant Professor of Psychology in Clinical Psychiatry
Weill Cornell Medical College, Cornell University
Biography
Dr. Tara Mathews earned her Ph.D in School Psychology at Tulane University, where her research and clinical training focused on the impact of stress, anxiety, and trauma on children's cognitive, academic, and psychosocial development. Dr. Mathews completed an internship in Pediatric Psychology at the Johns Hopkins University School of Medicine and Kennedy Krieger Institute, where she gained specialized training in evidence-based treatments for children in medical settings. Dr. Mathews then completed a fellowship in Pediatric Medical Psychology at Johns Hopkins University School of Medicine, where she played an integral role in the development of multidisciplinary clinics for conditions that benefited from a combination of medical and behavioral approaches. Following licensure, Dr. Mathews joined the Pediatric Medical Psychology team at Johns Hopkins Hospital, where she continued to work to expand pediatric psychology services in a variety of medical specialty clinics (e.g., Pediatric Gastroenterology, Pediatric Urology, Pediatric Dermatology, Pediatric Rheumatology).

Dr. Mathews joined the faculty at Weill Cornell Medical College in 2012. In her current position, she evaluates and treats children and adolescents with a range of psychological and/or medical conditions. She provides time-limited behavioral and CBT treatments as well as long-term psychotherapy when indicated. She also provides training in behavioral techniques to parents of children with behavioral problems. Finally, Dr. Mathews provides specialized services in pain management training, behavioral interventions targeting medical compliance, and therapy to improve quality of life of children and families facing chronic illness and impairing medical symptoms.

To schedule an appointment, or to gain more information about Dr. Mathews' range of clinical services, please contact her directly at 212-746-3552.