You are here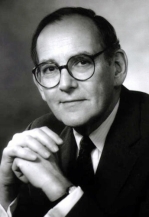 View Research
Call for appointment
212-746-5713
Personal Statement
Theodore Shapiro, MD maintains a faculty practice in Manhattan specializing in adolescents, adults and family isses.
View Biography
Specialties/Expertise
Board Certifications
Psychiatry
Child and Adolescent Psychiatry
Specialties
General Psychiatry
Psychopharmacology
Adult Psychiatry
Expertise
Family Therapy
Psychoanalysis
Anxiety Disorder
Attention Deficit Hyperactivity Disorder
Autism
Emotional Disorder
Bipolar Disorder
Developmental Disorder
Marital Therapy
Mood Disorder
Obsessive-Compulsive Disorder
Parenting Issues
Personality Disorder
Pervasive Developmental Disorder
Psychodynamic Psychotherapy
Schizophrenia
Insurance Plans Accepted
The following represents most of the managed care plans accepted by this physician. If your insurance carrier does not appear here please contact the physician's office as they may have individual contracts not included on this site.

* indicates this physician is no longer accepting new patients with this insurance plan.
Aetna - Weill Cornell

[POS]

Rockefeller University - CoreSource
Education/Training
M.D., Cornell University Medical College, 1957
Biography
Titles
Attending Psychiatrist
NewYork-Presbyterian Hospital
Professor of Psychiatry
Weill Cornell Medical College, Cornell University
Biography
Dr. Shapiro was born in New York City and schooled in NYC public schools. He received his BA from Wesleyan in 1953 then received his M.D. from Cornell Medical College in 1957. Dr. Shapiro obtained New York Psychoanalytic Institute Certificate in 1965.
Aside from private practice, Dr. Shapiro is researching language disorder, developmental disorders such as Autism and PDD, anxiety disorders, panic psychopharmacology in children, psychoanalysis, and linguistics.
Office hours are:
Monday-Thursday 8:00am to 6:15pm
Friday 8:00am to 5:00pm
To schedule appointments:
Call - (212) 746-5713
[or]
Email - tshapiro@med.cornell.edu