Stephen Wayne Hurt, Ph.D.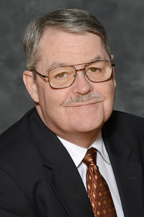 Stephen Hurt, PhD is an Associate Attending Psychologist at NewYork-Presbyterian Hospital and an Associate Professor of Clinical Psychology in Psychiatry at Weill Cornell Medical College.
Dr. Hurt graduated from the University of Chicago and has been a member of the Weill Cornell Medical College faculty since 1979. He has published extensively on affective disorders, personality disorders and schizophrenia. He is a member of the American Psychological Association and a diplomate of its American Board of Assessment Psychology, the American Association for the Advancement of Science and the New York Academy of Sciences. Aside from private practice, Dr. Hurt, Ph.D. also consults on research design and psychometric issues for clinical research and clinical trial design for drug development.
Office hours are:
Monday-Friday | 9:00am to 7:00pm
To schedule appointments:
Call - (914) 997-5901 [or]
Email - shurt@med.cornell.edu
Publications
Hurt SW, Reznikoff MR, & Clarkin JF: Psychological Assessment, Psychiatric Diagnosis and Treatment Planning. Brunner/Mazel, 1991.
Fromm E & Hurt SW: Ego psychological parameters of hypnosis and other altered states of consciousness. In Burrows GD & Dennerstein L (Eds): Handbook of Hypnosis and Psychosomatic Medicine, Amsterdam: Elsevier/North-Holland Biomedical Press, 1980. pp. 13-27.
Hurt SW, Friedman RC, Clarkin JF, Corn R & Aronoff MS: Psychopathology and the menstrual cycle. In Friedman RC (Ed): Behavior and the Menstrual Cycle, New York, Marcel Dekker, 1982. pp. 299-316.
Clarkin JF, Hurt SW & Mattis S: Psychological and neuropsychological assessment. In Hales RE, Yudofsky SC & Talbott JA (Eds): American Psychiatric Press Textbook of Psychiatry, 2nd Edition, Washington, D.C., American Psychiatric Press, 1994.
Hurt SW, Clarkin JF, Widiger TA, Fyer MR, Sullivan T, Stone MH & Frances A: Evaluation of decision rules for case detection using joint conditional probability structures. J. Personality Disorders, 1990, 4, 121 130
Pfeffer CR, Klerman GL, Hurt SW et al: Suicidal children grow up: Rates and psychosocial risk factors for suicide attempts during followup. J. Am. Acad. Child and Adol. Psychiatry, 1993, 32, 106 112.
Cano SJ, Posner HB, Moline ML, Hurt SW, Swartz J, Hsu T & Hobart JC: The ADAS-cog in Alzheimer's disease clinical trials: psychometric evaluation of the sum and its parts. J Neurol Neurosurg Psychiatry, 2010, 81,1363-1368.
Logue MW, Posner H, Green RC, Moline M, Cupples LA, Lunetta KL, Zou H, Hurt SW, Farrer LA & DeCarli C. Magnetic resonance imaging-measured atrophy and its relationship to cognitive function in valcular dementia and Alzheimer's disease patients. Alzheimer's & Dementia, 2011, 7, 493-500.
Honors and Awards
Diplomate, American Board of Assessment Psychology
Specialties
General Psychiatry
Psychiatry
Psychology
Psychotherapy
Adult Psychiatry
Clinical Expertise
Personality Disorder
Clinical Research
Family Therapy
Marital Therapy
Mood Disorder
Contact Info
Weill Cornell Psychiatry Westchester
Appointments
Associate Professor of Clinical Psychology in Psychiatry
Weill Cornell Medical College
Associate Attending Psychologist
NewYork-Presbyterian Hospital
Education
Ph.D., University of Chicago, 1978