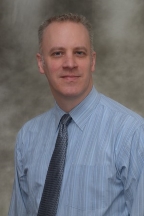 Patrick J. Raue, PhD is Associate Professor of Psychology in Psychiatry, Weill Cornell Medical College. Dr. Raue has clinical expertise in adult and geriatric mood and anxiety disorders. His primary therapeutic orientation is cognitive-behavioral.
Dr. Raue conducts research at the Institute of Geriatric Psychiatry on multiple aspects of late life depression, including patient preferences and shared decision-making approaches for depression, the effectiveness of psychotherapy among older adults, and suicidal ideation. He is currently funded by NIMH on a study on Shared Decision-Making for Elderly Depressed Primary Care Patients (R01 MH084872). Dr. Raue has expertise in psychiatric diagnoses and clinical assessment, developing partnerships and conducting research in medical and community settings, and developing and implementing depression care management and other psychosocial interventions.
Dr. Raue completed his undergraduate degree at The Catholic University of America, and received his Ph.D. in Clinical Psychology from the State University of New York at Stony Brook. He completed his internship at Montefiore Medical Center and has been working at the Weill Cornell Institute of Geriatric Psychiatry since 1996. Dr. Raue is a New York State licensed psychologist.
Accepting new patients.
To schedule an appointment:
Call – (914) 997-8684
Email – praue@med.cornell.edu
Insurances
Insurance Plans Accepted
The following represents most of the managed care plans accepted by this physician. If your insurance carrier does not appear here please contact the physician's office as they may have individual contracts not included on this site.

* indicates this physician is no longer accepting new patients with this insurance plan.
Aetna - Weill Cornell

[POS]

Rockefeller University - CoreSource
Publications
Publications
Raue PJ, Goldfried MR, Barkham M. The therapeutic alliance in psychodynamic-interpersonal and cognitive-behavioral therapy. Journal of Consulting and Clinical Psychology 1997. 65:582-587.

Raue PJ, Meyers BS. An overview of mental health services for the elderly. In Schneider L (ed.) Updates in Geriatric Psychiatry. New York: Jossey-Bass, 1997.

Raue PJ, Alexopoulos GS, Bruce ML, Klimstra S, Mulsant BH, Gallo JJ and the PROSPECT Group. The systematic assessment of depressed elderly primary care patients. Int J Geriatr Psychiatry 2001. 16: 560-569.

Raue PJ, Brown EL, Bruce ML. Assessing behavioral health using OASIS. Part 1: Depression and suicidality. Home Healthcare Nurse 2002. 20(3): 154-162.

Raue PJ, Brown EL, Murphy CF, Bruce ML. Assessing behavioral health using OASIS. Part 2: Cognitive impairment, problematic behaviors, and anxiety. Home Healthcare Nurse 2002. 20(4): 230-236.

Raue PJ, Meyers BS, McAvay GJ, Brown EL, Keohane D, Bruce ML. One-month stability of depression among elderly home care patients. American Journal of Geriatric Psychiatry 2003. 11: 543-550.

Raue PJ, Schulberg HC. Psychotherapy and patient preferences for the treatment of major depression in primary care. In M. Abelian (Ed.), Focus on Psychotherapy Research. New York: Nova Science Publishers, Inc, 2005.

Raue PJ, Brown EL, Meyers BS, Schulberg HC, Bruce ML. Does every allusion to possible suicide require the same response. A structured method for assessing and managing risk. Journal of Family Practice 2006. 55:605-612.

Raue PJ, Brown EL. Strategies for assessing suicidal ideation. Psychotherapy in Australia 2006. 13:70-74.

Raue PJ, Meyers BS, Rowe JL, Heo M, Bruce ML. Suicidal ideation among elderly homecare patients. International Journal of Geriatric Psychiatry 2007. 22:32-37.

Raue PJ, Schulberg HC, Heo M, Klimstra S, Bruce ML. Patients' depression treatment preferences and initiation, adherence, and outcome: a randomized primary care study. Psychiatric Services 2009. 60, 337-343.

Raue PJ. Morales KH, Post EP, Bogner HR, Ten Have T, Bruce ML. The wish to die and five-year mortality in elderly primary care patients. American Journal of Geriatric Psychiatry 2010. 18, 341-350.
Raue PJ, Schulberg HC, Lewis-Fernandez R, Boutin-Foster C, Hoffman AS, Bruce ML. Shared decision- making in the primary care treatment of late-life major depression: a needed new intervention? Int J Geriatr Psychiatry 2010. 25:1101-11.
Raue PJ, Weinberger MI, Sirey JA, Meyers BS, Bruce ML. Preferences for depression treatment among elderly home health care patients. Psychiatr Serv 2011. 62:532-537.
Raue PJ, Sirey JA. Designing personalized treatment engagement interventions for depressed older adults. Psychiatr Clin North Am 2011. 34:489-500.
Alexopoulos GS, Wilkins VM, Marino P, Kanellopoulos D, Reding M, Sirey JA, Raue PJ, Ghosh S, O'Dell MW, Kiosses DN. Ecosystem focused therapy in post stroke depression: a preliminary study. Int J Geriatr Psychiatry 2012. 27:1053-1060.
Areán PA, Sirey JA, Raue PJ, Snowden M. Implementing evidence-based psychotherapies in settings serving older adults: challenges and solutions. Psychiatr Serv 2012. 63:605-607.
Alexopoulos GS, Kiosses DN, Sirey JA, Kanellopoulos D, Novitch RS, Ghosh S, Seirup JK, Raue PJ. Personalized intervention for patients with depression and severe COPD. British J Psychiatr 2013. 202:235-236.
McGovern AR, Kiosses DN, Raue PJ, Wilkins VM, Alexopoulos GS. Psychotherapies for late-life depression. Psychiatr Annals 2014. 44:147-152.
Raue PJ, Ghesquiere AR, Bruce ML. Suicide risk in primary care: identification and management in older adults. Current Psychiatry Review, in press.
Honors and Awards
￯﾿ᄑ@
Honors and Awards
NIMH Mental Health Services in Non-Specialty Settings (SRNS), standing member 2010-2012
NIMH Mental Health Services Research (SERV), standing member 2012-2014
NIH Training Institute for Dissemination and Implementation Research in Health (TIDIRH), 2012
NIMH Summer Research Institute (SRI), 1999
NIMH Advanced Research Institute (ARI), 2007
NIMH Summer Research Institute (SRI), Faculty Member, 2011, 2013, 2014
Specialties
Geriatrics
Psychiatry
Psychology
Clinical Expertise
Depression and Anxiety Disorders
Cognitive Behavioral Psychotherapy
Contact Info
Weill Cornell Psychiatry Specialty Center
315 East 62nd Street
5th Flr
Weill Cornell Psychiatry Westchester
Appointments
Associate Attending Psychologist
NewYork-Presbyterian Hospital
Associate Professor of Psychology in Psychiatry
Weill Cornell Medical College, Cornell University
Education
M.A., State University of New York at Stony Brook, School of Medicine, 1992
Ph.D., State University of New York at Stony Brook, School of Medicine, 1995