Pashtoon Murtaza Kasi, M.D., M.S.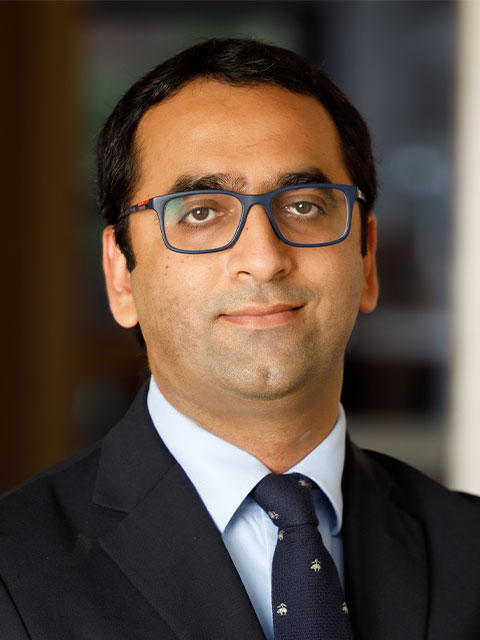 Pashtoon Murtaza Kasi, M.D., M.S.
Provider of world-class care at NewYork-Presbyterian
Medical Specialties
Medical Oncology
Oncology
Video Visits Available
Locations and Appointments
Insurances Accepted
Please contact the doctor's office to verify that your insurance is accepted.
Blue Access
Blue Connection
EPO
HMO
Mediblue (Senior)
PPO
Freedom
Liberty
Medicare Advantage
Metro/Core/Charter
About Pashtoon Murtaza Kasi, M.D., M.S.
Personal Statement
I am oncologist and researcher focused on treating patients with gastrointestinal cancers and other solid tumors using novel clinical trials and therapies. My focus has been on understanding the genomics and genetics of the underlying cancer and the person affected by it in order to help treat these cancers in a more personalized fashion. This is often referred to as precision medicine or precision oncology. My research and incorporation of other non-invasive tests like circulating tumor DNA (ctDNA) testing (often referred to as "liquid biopsies") allows me to not only understand the genetic makeup of every patient that we see, but also to study the changes over time to identify the best treatments for my patients, including clinical trials with novel drugs as single agents or combinations (targeted therapies, immunotherapy, biologics, vaccines, etc.) besides or in addition to the traditional chemotherapy. It is an exciting time to be an oncologist and scientist in the field of oncology and cancer care. The treatment options that we are able offer patients are increasing at a rapid pace. Our ability to personalize cancer care further and offer clinical trials allows us to not only prolong survival and increase cure rates, but also to preserve quality of life for our patients when the cancer has already spread or metastasized throughout the body. Finally, for any patients seeing us, we are proud to provide multidisciplinary care, including access and teamwork among world-class experts. You can feel free to follow me on Twitter @PashtoonKasi to hear about new developments in gastrointestinal oncology, updates from our program, and other topics in the field.
Biographical Info
Dr. Pashtoon Kasi, MD, MS is an oncologist and researcher at Weill Cornell Medicine and NewYork-Presbyterian Hospital. He focuses on treating patients with gastrointestinal (GI) cancers and the treatment of patients with novel drugs/early-phase clinical trials. At Weill Cornell Medicine, Dr. Kasi additionally serves as the Director for Colorectal Cancer Research, as well as Precision Medicine Director for Liquid Biopsy Research at the Englander Institute of Precision Medicine.
Dr. Kasi received his medical degree from the prestigious Aga Khan University (AKU) in Pakistan in 2006. He did a year of internship at the University of Texas Health Science Center at San Antonio (UTHSCSA) in 2009. Following this Dr. Kasi completed his residency at the International Scholars Program (ISP) at the University of Pittsburgh Medical Center (UPMC). Subsequently in 2016 he completed a fellowship in oncology and hematology at the Mayo Clinic. At the Mayo Clinic, he also completed a post-doctoral master's program at the Mayo School of Graduate Medical Education (MSGME) in clinical and translational sciences (Masters in Basic Sciences).
Prior to joining Weill Cornell Medicine, Dr. Kasi served as an Associate Professor of Medicine at the Division of Hematology and Oncology at the University of Iowa. Before that, he was an Assistant Professor of Medicine and Oncology at both University of Iowa and Mayo Clinic. Dr. Kasi was one of a select few who were appointed to the academic post of Assistant Professor of Oncology and Assistant Professor of Medicine at the Mayo Clinic during his fellowship due to his research and academic achievements.
Dr. Kasi's research focus has been on "liquid biopsies" [(circulating tumor DNA (ctDNA) and circulating tumor cells (CTCs)], alongside developing and conducting clinical trials focused on precision oncology and precision medicine. Dr. Kasi is an author and editor of several books including: "Research: What, Why and How: A Treatise from Researchers to Researchers", and "Impact of circulating tumor DNA (ctDNA) in Patients with Gastrointestinal Malignancies" and has over 100 publications in leading peer-reviewed journals. Additionally, Dr. Kasi has been active as a principal investigator on numerous investigator-initiated, industry-sponsored as well as cooperative group clinical trials in oncology.
Board Certifications
American Board of Internal Medicine
American Board of Internal Medicine (Hematology)
American Board of Internal Medicine (Medical Oncology)
Clinical Expertise
Gastrointestinal Oncology
Gastrointestinal Cancer
Personalized/Precision Medicine
Colon Cancer
Colorectal Cancer
Colon Cancer Genetic Testing
Colorectal Cancer, Metastatic or Recurrent
Liver Cancer
Pancreatic Cancer
Stomach Cancer
Esophageal Cancer
Cancer Clinical Trials
GI Cancer
Education
Aga Khan University Medical College, Karachi (Pakistan)
Appointments
Assistant Attending Physician

NewYork-Presbyterian Hospital

Associate Professor of Medicine (Pending Appointment at Rank)

Weill Cornell Medical College, Cornell University
External Relationships
Relationships and collaborations with for-profit and not-for profit organizations are of vital importance to our faculty because these exchanges of scientific information foster innovation. As experts in their fields, WCM physicians and scientists are sought after by many organizations to consult and educate. WCM and its faculty make this information available to the public, thus creating a transparent environment.
Consultant:
Bayer Corporation
BostonGene
Daiichi Sankyo, Inc.
Delcath Systems
DoMore Diagnostics AS
Eisai, Inc.
Exact Sciences Corporation
Foundation Medicine, Inc.
Guardant Health
Illumina, Inc.
Incyte, Inc.
Lilly USA, LLC
Merck & Co., Inc.
Natera, Inc.
QED Therapeutics
SAGA Diagnostics AB
Seagen Inc.
Servier Pharmaceuticals LLC
Taiho Oncology, Inc.
Tempus
Advisory/Scientific Board Member:
Elicio Therapeutics, Inc.
Precision BioSensors Inc.
Speaker/Lecturer:
NeoGenomics Laboratories, Inc.