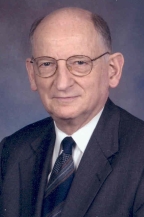 Otto F. Kernberg, MD, FAPA, is Director of the Personality Disorders Institute at The NewYork-Presbyterian Hospital, Westchester Division and Professor of Psychiatry at the Weill Cornell Medical College.
Dr. Kernberg is Past-President of the International Psychoanalytic Association. He is also Training and Supervising Analyst of the Columbia University Center for Psychoanalytic Training and Research. In the past, Dr. Kernberg served as Director of the C.F. Menninger Memorial Hospital, Supervising and Training Analyst of the Topeka Institute for Psychoanalysis, and Director of the Psychotherapy Research Project of the Menninger Foundation. Later, he was Director of the General Clinical Service of the New York State Psychiatric Institute, and Professor of Clinical Psychiatry at the College of Physicians and Surgeons of Columbia University. From 1976 to 1995 he was Associate Chairman and Medical Director of The New York Hospital Cornell Medical Center, Westchester Division. Dr. Kernberg was the Book Editor of the Journal of the American Psychoanalytic Association from 1977-1993. He has received numerous awards for his excellence in Psychiatry (see "Awards" section.) He is also the author of 12 books and co-author of 11 others (refer to the "Publications" section.)
Insurances
Insurance Plans Accepted
The following represents most of the managed care plans accepted by this physician. If your insurance carrier does not appear here please contact the physician's office as they may have individual contracts not included on this site.

* indicates this physician is no longer accepting new patients with this insurance plan.
Aetna - Weill Cornell

[POS]

Rockefeller University - CoreSource
Publications
He is the author of 12 books and co-author of 11 others including:
Psychotherapy and Psychoanalysis: Final Report of the Menninger Foundation's Psychotherapy Research Project, Bulletin of the Menninger Clinic, Topeka, Kansas, l972 (with Esther D. Burstein, Lolafaye Coyne, Ann Appelbaum, Leonard Horowitz and Harold Voth); Borderline Conditions and Pathological Narcissism, Jason Aronson, Inc., New York, New York, l975; Object Relations Theory and Clinical Psychoanalysis, Jason Aronson, Inc., New York, New York, l976; Internal World and External Reality: Object Relations Theory Applied, Jason Aronson, Inc., New York, New York, l980; Severe Personality Disorders: Psychotherapeutic Strategies, Yale University Press, New Haven, 1984; Psychodynamic Psychotherapy of Borderline Patients, New York: Basic Books, 1989 (with Michael Selzer, Harold W. Koenigsberg, Arthur Carr and Ann Appelbaum); Psychoanalysis Toward the Second Century, Yale University Press, New Haven, 1989 (with Arnold Cooper and Ethel Person); Aggression in Personality Disorders and Perversion, Yale University Press, New Haven, 1992; Psychic Structure and Psychic Change, International Universities Press, Madison, 1993 (with Mardi J. Horowitz and Edward M. Weinshel); Love Relations: Normality and Pathology, Yale University Press, New Haven, 1995; Ideology, Conflict, and Leadership in Groups and Organizations, Yale University Press, New Haven, 1998; Psychotherapy for Borderline Personality, New York: John Wiley & Sons, 1999 (with John F. Clarkin & Frank E. Yeomans); Handbuch der Borderline-Störungen, (with Birger Dulz and Ulrich Sachsse) Schattauer, Stuttgart, 2000. Guest editor of a volume on the Narcissistic Personality Disorder in the Psychiatric Clinics of North America, Philadelphia: Saunders, 1989; Borderline Patients: Extending the Limits of Treatability (with Harold Koenigsberg, Michael Stone, Ann Appelbaum, Frank Yeomans, and Diana Diamond) Basic Books, New York, 2000; A Primer of Transference-Focused Psychotherapy for the Borderline Patient (with Frank E. Yeomans and John F. Clarkin) Jason Aronson, New Jersey, 2002. Affekt, Objekt und Ubertragung, Psychosozial Verlag, Germany, 2001. His most recent books are Aggressivity, Narcissism and Self-destructiveness in the Psychotherapeutic Relationship: New Developments in the Psychopathology and Psychotherapy of Severe Personality Disorders, New Haven: Yale University Press, 2004; Contemporary Controversies in Psychoanalytic Theory, Techniques and their Applications. New Haven: Yale University Press, 2004; and Psychotherapy for Borderline Personality: Focusing on Object Relations, (with John F Clarkin and Frank E. Yeomans). American Psychiatric Publishing, Washington, D.C., 2006; and Korper und Personlichkeit: Entwicklungspsychologie, Neurobiologie und Therapie von Personlichkeitsstorungen, (with Andreas Remmel, Wolfgang Vollmoeller and Bernhard Strauss). Stuttgart: Schattauer, 2006.
Honors and Awards
He was awarded the l972 Heinz Hartmann Award of the New York Psychoanalytic Institute and Society, the l975 Edward A. Strecker Award from the Institute of Pennsylvania Hospital, the l98l George E. Daniels Merit Award of the Association for Psychoanalytic Medicine, the l982 William F. Schonfeld Memorial Award of the American Society for Adolescent Psychiatry, the 1986 Van Gieson Award from the New York State Psychiatric Institute, the 1987 and 1996 Teacher of the Year Award from The New York Hospital Cornell Medical Center, Westchester Division, and the 1990 Mary S. Sigourney Award for Psychoanalysis. He was elected to membership of the Society of Scholars of the Johns Hopkins University in 1992. He received the 1993 I. Arthur Marshall Distinguished Alumnus Award, Menninger Alumni Association, The Menninger Foundation, the 1993 Presidential Award for Leadership in Psychiatry from the National Association of Psychiatric Health Systems, and the Distinguished Service Award from the American Psychiatric Association in 1995. He was elected Doctor Honoris Causa by the University of Buenos Aires, Argentina, in 1998, and received the Austrian Cross of Honor for Science and Art, in 1999.
Specialties
Adult Psychiatry
General Psychiatry
Clinical Expertise
Borderline Personality Disorder
Personality Disorder
Psychodynamic Psychotherapy
Contact Info
Weill Cornell Psychiatry Westchester
Appointments
DeWitt Wallace Senior Scholar
Weill Cornell Medical College
NewYork-Presbyterian Hospital
Weill Cornell Medical College, Cornell University
Education
M.D., University of Chile Medical School (Chile), 1953