December 10, 2018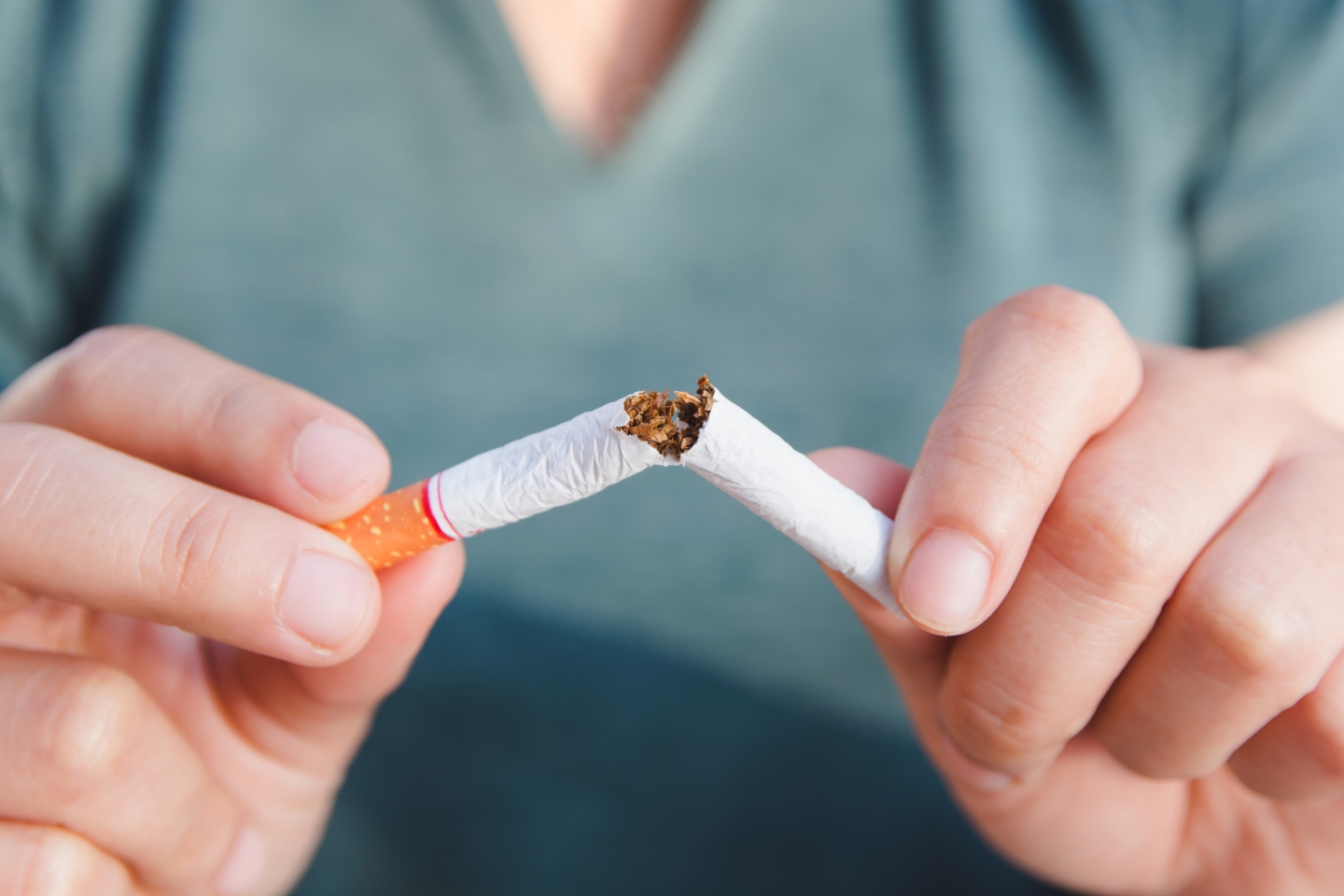 Quitting tobacco, including smoking cigarettes, is never easy. In fact, research suggests that nicotine is as addictive as alcohol, heroin, or cocaine.
At Weill Cornell Medicine, our expert physicians and nurses understand the difficulties of quitting tobacco. They also see, first hand, the tremendous demand for help, resources, and support to quit successfully.
Alanna Kavanaugh, MSN, RN, FNP-BC, CCRN — a nurse practitioner at the Department of Pulmonary and Critical Care Medicine — is launching a new Tobacco Treatment Center to offer patients greater access to support groups, medical help, alternative therapies, and counseling to stop using tobacco for good. 
"We saw many smokers and tobacco users coming to us for help," said Kavanaugh. "So I decided to get formal training in tobacco treatment. While I was there, I met many other registered nurses (RNs) from different departments."
During this time, the foundation for the Weill Cornell Medicine Tobacco Treatment Center was formed. It is a multidisciplinary center — run entirely by RNs — that offers patients access to the vast resources and specialists at Weill Cornell Medicine. The Center will formally open in January 2019.
Benefits of quitting
Stopping tobacco use is one of the best things you can do to improve your overall health and reduce your risk of heart attack, stroke, and many forms of cancer. This decision can add years to your life:
Within a few days of stopping tobacco use, the risk of a heart attack decreases
In a few weeks, lung function improves
In a few weeks, walking and exercise become easier
In one year, the risk of heart disease drops by 50 percent
In five years, the risk of stroke is significantly reduced
The Weill Cornell Medicine Tobacco Treatment Center is here to help
Without help, a smoker is only five percent likely to succeed in quitting. With help, however, the likelihood increases to more than 40 percent. At Weill Cornell Medicine, no one has to go it alone. There are resources and services to help all smokers manage the challenges and stresses of quitting, giving them the best chance for long-term success. 
"Quitting successfully requires much more than getting medications," asserted Kavanaugh. "It's about modifying certain behaviors, which are different for everyone. That's why our services are entirely individualized."
Initial planning and counseling: Every patient who says that they want to quit will meet with one of the Center's RNs for a customized treatment plan. 
"We assess the patient's addiction and triggers," explained Kavanaugh. "Then, we detail all the resources available, including the New York State Smokers Quitline and free nicotine patches. Next, we create a custom plan for quitting and set the patient up in one of our support groups."  
Support groups: The cornerstone of the Tobacco Treatment Center, support groups provide patients a place for encouragement, camaraderie, and mutual support. Patients receive guidance to set attainable goals, overcome setbacks, manage triggers, and modify behaviors.
"Each group includes eight patients and one RN," explained Kavanaugh. "The group meets once per week for six weeks, and then patients will meet up with an RN individually for four additional sessions — 11 in total. We will also follow up with patients one year after they end the support group sessions."  
Medications: Our physicians can prescribe medications to help reduce cravings and improve the chances of long-term success. The experts at Weill Cornell Medicine determine the best medications for each and every patient. These may include:
Nicotine patch, gum, lozenge, or inhaler
Nasal spray
Bupropion (Wellbutrin or Zyban)
Varenicline (Chantix)
Integrative medicine: The Tobacco Treatment Center will also offer referrals to Weill Cornell Medicine Integrative Health and Wellbeing Program, which helps patients make significant lifestyle changes. Patients will also have access to integrative treatment services, including:
Acupuncture
Massage
Nutrition counseling
Yoga instruction
Mindfulness coaching
Meditation instruction
Expert assessment by a physician: In addition to the tailored resources provided by the Tobacco Treatment Center, patients will also have direct access to specialists at Weill Cornell Medicine if needed.
"We recommend that all patients meet with a primary care physician to better understand their overall health," said Kavanaugh. "Some patients may need to receive screenings or specialized care from our expert cardiologists, pulmonologists, oncologists, or others. We make it easy to do so."
The Weill Cornell Medicine Lung Cancer Screening Program provides expert, multidisciplinary screening for patients at high risk for lung cancer, as well as state-of-the-art care for any follow-up treatment that is needed.
To contact the Tobacco Treatment Center for more information, call (646) 962-2273 or email tobaccotreatment@med.cornell.edu.
Do you want to quit smoking? Make an appointment with one of our primary care physicians to receive expert guidance and more information about our tobacco treatment resources.