A Comprehensive Program for Transgender and Gender-Diverse Youth
June 30, 2022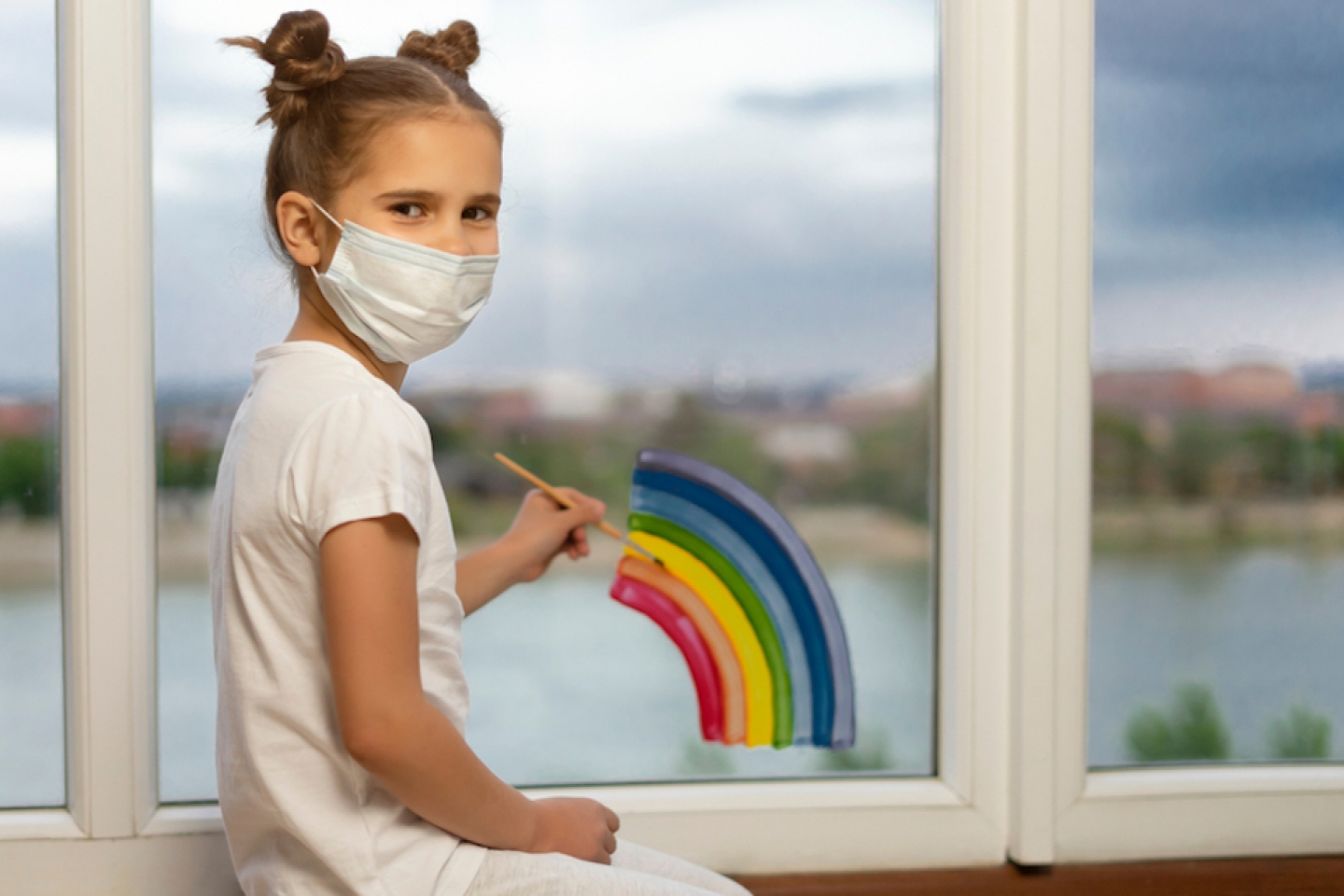 At the center of political controversy and subject to discrimination, bullying and outright rejection by family and society at large, transgender children and adolescents are arguably the most vulnerable of the vulnerable. They need protection, services and plenty of care. And they need champions.  
Enter Dr. Jane Chang, Associate Professor of Clinical Pediatrics in the Department of Pediatrics at Weill Cornell Medical College and an Associate Attending Pediatrician at NewYork-Presbyterian Hospital/Weill Cornell Medical Center, who started the Compass Program to support youth as they navigate their gender experience.   
According to the American Academy of Pediatrics, the term gender diverse is used to describe people with gender behaviors, appearances or identities that are different from those culturally assigned to their birth sex.  
The more specific term transgender is used to describe people who identify with a different gender from the one assigned to them at birth. 
Dr. Chang launched the Compass Program in 2018 with Matthew Tirelli, a psychiatric nurse practitioner at NewYork-Presbyterian Hospital, to serve youth with Medicaid insurance. She started the clinic because she saw the need to create a safe space for youth to explore their gender journey, along with their parents.  
In addition to Dr. Chang herself, the program's core team includes a pediatric endocrinologist, a social worker and a mental health specialist. "We also partner with other specialists who provide gender-affirming care within our institution as needed, including an OB-GYN and a plastic surgeon," she says.  
Right now, the Compass Program's youngest patient is 7, and the oldest is 21. Most are early-to-mid-adolescents. Dr. Chang considers her patients the lucky ones, in the sense that they come to the clinic with some level of parental support. Whether one or both parents are on board, the team helps to educate all family members to be gender-affirming in the home. 
Some of the services Compass offers its patients include: 
Comprehensive needs assessment

 

Mental health assessment

 

Family support

 

Collaboration and communication with schools and other organizations

 

Sexual and reproductive health counseling

 

Puberty suppression and gender-affirming hormone treatment

 
In our experience, school administrations in New York City are generally very accepting and gender-affirming, Dr. Chang says. Our social worker sometimes reaches out to school guidance counselors on behalf our patients to see if there is discomfort using bathrooms or locker rooms, or if a patient is being bullied in these spaces: "Some of our patients report that they eat their lunch in the guidance counselor's office, where they feel safest. The schools are usually great allies, and they are trying their best to support youth of all genders."  
Mental health disparities
The genes, brains and biochemical makeup of gender-diverse children do not predispose them to mental illness. Discrimination and rejection are the culprits, Dr. Chang says.  
Anxiety, depression, eating disorders, suicidal thoughts and substance use disorders are indeed more widespread among transgender and gender-diverse youth, which is why programs like Compass are so urgently needed. 
P

uberty suppression

and hormone therapy

 
As some of Dr. Chang's younger patients enter puberty, she explains, they can experience significant distress as they anticipate the physical changes to come. With the support of their families, they may decide to take medications to suppress puberty, buying time for the child and their parents alike, with some side effects that are discussed carefully with the family.  
Should the patient decide they want to move forward with a medical transition, hormone therapy is another option—one that can further allow them to feel that their bodies align with how they identify. "We make sure to do as thorough a job as possible partnering with these youth in the decision to proceed (or not) with hormone treatment, walking through all the potential risks and benefits," Dr. Chang says.  
S

tudies confirm the value of gender-affirming treatment
Some families are concerned that their child may change their mind at some point and decide to "go back" to the gender they were born with. Recent research findings indicate that this may be unlikely. Dr. Chang cites a study published in May of this year by researchers at Princeton University and the University of Washington who tracked over 300 transgender youth and found that nearly 95 percent of them identified the same way 5 years after they initially began to socially transition (changed their name, pronouns, clothing and hairstyle in line with their gender identity). Other studies have found that gender-affirming care reduced rates of depression and suicidality among transgender and gender-diverse youth.  
One thing is certain, she says: "Everyone's journey is unique. Everyone's needs and goals are different. But every child deserves to feel validated and supported as they explore their gender identity." 
To learn more about NewYork Presbyterian's Compass program or to make an appointment, please visit here or call Fanny Sesay, the program's dedicated social worker, at (212) 746-3042.