You are here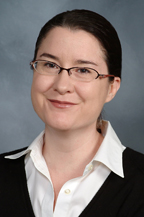 View Research
Call for appointment
212-821-0786
Personal Statement
Megan Olden, PhD is an Assistant Professor of Psychology in Psychiatry at Weill Cornell Medicine with longstanding interests in psychological trauma and behavioral medicine.
View Biography
Specialties/Expertise
Specialties
Psychology
General Psychiatry
Consultation-Liaison Psychiatry
Adult Psychiatry
Psycho-Oncology
Expertise
Post Traumatic Stress Disorder (PTSD)
Anxiety Disorder
Panic Disorder
Behavioral Medicine
Mood and Anxiety Disorders
Trauma
Phobia
Virtual Reality Therapy
Social Anxiety Disorder
Social Phobia
Insurance Plans Accepted
The following represents most of the managed care plans accepted by this physician. If your insurance carrier does not appear here please contact the physician's office as they may have individual contracts not included on this site.

* indicates this physician is no longer accepting new patients with this insurance plan.
Aetna - Weill Cornell

[POS]

Medicare
Rockefeller University - CoreSource
Education/Training
Ph.D., Fordham University, 2009
M.A., Fordham University, 2005
Honors and Awards
Weill Cornell Medical College Clinical Scholars Program participant, 2013-2015
Payne Whitney Clinic Faculty Council Award for research excellence in Clinical Psychology internship – NewYork Presbyterian Hospital-Weill Cornell Medical Center, 2009
National Institute for Mental Health NRSA Predoctoral Training Award – Memorial Sloan-Kettering Cancer Center, 2006-2008
Catherine Low Memorial Award for outstanding predoctoral research – Memorial Sloan-Kettering Cancer Center, 2007
Biography
Titles
Assistant Professor of Psychiatry
Weill Cornell Medical College, Cornell University
Assistant Attending Psychologist
NewYork-Presbyterian Hospital
Biography
Dr. Megan Olden received her Ph.D. in clinical psychology from Fordham University, specializing in clinical health psychology, completed her clinical internship at New York-Presbyterian Hospital's Cognitive Therapy Clinic, and received additional training as a postdoctoral fellow with the Program for Anxiety and Traumatic Stress Studies at Weill Cornell Medical College. During her two-year fellowship, she gained expertise working with diverse traumatized populations and served as the principal investigator on an NIH/CTSC-funded study piloting the use of telemedicine to provide a randomized double-blind medication and prolonged exposure treatment trial for occupations at risk with posttraumatic stress disorder (PTSD).
During her doctoral training, Dr. Olden was awarded a two-year NIMH-funded predoctoral fellowship at Memorial Sloan-Kettering Cancer Center. She gained extensive experience working with advanced cancer patients during this time, conducting several manualized cognitive therapy interventions with patients at the end of life. She also has specialized training and clinical experience in providing dialectical behavioral therapy for patients with borderline personality disorder.
Dr. Olden earned an additional master's degree in clinical investigation from the Weill Cornell Graduate School of Medical Sciences, focusing her studies on translational science approaches to psychological research, with a goal of bridging bench-to-bedside approaches to improve PTSD assessment and intervention. She has published in the fields of psycho-oncology and psychological trauma and is certified in imaginal prolonged exposure therapy and virtual-reality exposure therapy, two evidence-based treatments for PTSD.
To schedule appointments:
Call (212) 821-0786 or email meo9011@med.cornell.edu