You are here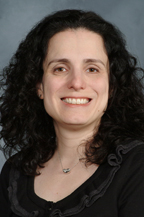 View Research
Personal Statement
Dr. Maureen Martino's interests include emergency and in-patient psychiatry, with a special focus on addiction.
View Biography
Specialties/Expertise
Education/Training
M.D., Sackler School of Medicine, Tel Aviv University (Israel), 1999
Biography
Titles
Assistant Attending Psychiatrist
NewYork-Presbyterian Hospital
Assistant Professor of Clinical Psychiatry
Weill Cornell Medical College
Biography
Dr. Martino is an Attending Psychiatrist at the New York Presbyterian Hospital and an Assistant Professor of Psychiatry at the Weill Cornell Medicine. She graduated with honors from Rutgers College in New Brunswick, NJ and also graduated from the Sackler School of Medicine in Tel Aviv, Israel. She then completed her residency in psychiatry at the Mount Sinai Medical Center in New York, NY.
After completing her residency, Dr. Martino worked in the Psychiatry Emergency Department of the Mount Sinai Medical Center for three years before coming to New York Presbyterian Hospital, where she worked as an in-patient psychiatry attending for 6 years. In July, 2012, she will be joining the Psychiatric Emergency Department at the New York Presbyterian Hospital.