You are here
Mary Denise Cancellare, Ph.D.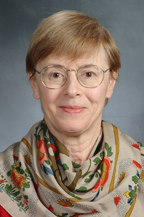 View Research
Call for appointment
(212) 821-0621
Call for appointment
(212) 821-0621
Personal Statement
Mary Denise Cancellare, PhD is a psychologist licensed in New York State and an Assistant Professor of Psychology in Psychiatry at Weill Cornell Medicine.
View Biography
Specialties/Expertise
Specialties
Expertise
Cognitive Behavioral Psychotherapy
Virtual Reality Therapy
Depression and Anxiety Disorders
Post-Traumatic Stress Disorder
Fear of Flying
Couples Therapy
Substance Abuse
Insurance Plans Accepted
The following represents most of the managed care plans accepted by this physician. If your insurance carrier does not appear here please contact the physician's office as they may have individual contracts not included on this site.

* indicates this physician is no longer accepting new patients with this insurance plan.
Aetna - Weill Cornell

[POS]

Medicare
Rockefeller University - CoreSource
Education/Training
M.S., Hofstra University, 1974
Ph.D., New York University, 2000
Biography
Titles
Assistant Attending Psychologist
NewYork-Presbyterian Hospital
Assistant Professor of Psychology in Clinical Psychiatry
Weill Cornell Medical College, Cornell University
Biography
Dr. Mary Denise Cancellare received her Ph.D. in Counseling Psychology at New York University and completed her post-doctoral training at Weill Medical College of Cornell University. Dr. Cancellare completed a pre-doctoral internship at the Veterans Administration Hospital in Montrose, NY. She has experience in treating combat veterans, burn patients, victims of terrorist attacks, and disaster workers. She also treats fear of flying and other phobias with Virtual Reality Therapy.

Office Hours by appointment.

To schedule an appointment:
Call (212) 821-0621 [or]
Email - mac2061@med.cornell.edu.