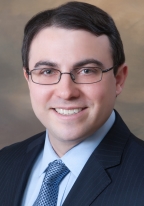 Michael B. Grody, M.D. is an Instructor in Psychiatry at the Weill Cornell Medical College and an Assistant Attending Psychiatrist at New York-Presbyterian Hospital in the Division of Emergency Psychiatry. He maintains a private practice where he sees children, adolescents and adults for psychotherapy as well as medication evaluations and management.
Dr. Grody has advanced training in both psychotherapy and psychopharmacology and dedicates himself to working with adults and children of all ages. His approach is warm, down-to-earth and nonjudgmental, at the same time providing the most professional attention and evidence-based care. He is available for consultations, individual and family therapy, as well as medication evaluations and management. Dr. Grody has a particular interest in adolescent mood and anxiety disorders.
Born and raised in New York City, Dr. Grody attended Hunter College High School and graduated from Columbia University with a B.A. in Psychology. He participated in research on the molecular neurobiology of memory processes at the laboratory of Dr. Eric Kandel, the 2000 recipient of the Nobel Prize in medicine. Dr. Grody attended SUNY Downstate College of Medicine where he was president of the Downstate Psychiatric Society, and student representative to the American Academy of Child and Adolescent Psychiatry. He received the graduation award for excellence in psychiatry by the Brooklyn Psychiatric Society. Dr. Grody went on to complete his residency in general psychiatry at the Albert Einstein College of Medicine Program of the North Shore LIJ Health System. He completed his fellowship in child and adolescent psychiatry at the New York-Presbyterian Hospital's combined program of Columbia and Cornell Universities, where he served as Chief Resident at the Payne Whitney Manhattan campus. Dr. Grody completed a resident fellowship in psychoanalysis at the New York Psychoanalytic Society and Institute. His research has been published in peer-reviewed journals including Neuron, Psychiatric Clinics of North America, as well as the Expert Pediatric Psychopharmacology column of the Journal of Child and Adolescent Psychopharmacology. Dr. Grody is a diplomat of the American Board of Psychiatry and Neurology.
To schedule a consultation, contact Dr. Grody by phone or by email.
Email: mbg9005@med.cornell.edu
Phone: 212-828-4888
Insurances
Insurance Plans Accepted
The following represents most of the managed care plans accepted by this physician. If your insurance carrier does not appear here please contact the physician's office as they may have individual contracts not included on this site.

* indicates this physician is no longer accepting new patients with this insurance plan.
Aetna - Weill Cornell

[POS]

Rockefeller University - CoreSource
Publications
Grody MB, Coffey BJ. PRESENTATION AND TREATMENT OF ACUTE PSYCHOSIS IN AN ADOLESCENT GIRL WITH CEREBRAL PALSY. Journal of Child and Adolescent Psychopharmacology. 2012; 22(2).
Grody MB. THE CHLORPROMAZINE REVOLUTION TURNS 60. American Journal of Psychiatry, Resident's Journal. 2010 Oct.
Nicholls RE, Alarcon, JM, Malleret, G, Carroll RC, Grody MB, Vronskaya S, Kandel ER. TRANSGENIC MICE LACKING NMDAR-DEPENDENT LTD EXHIBIT DEFICITS IN BEHAVIORAL FLEXIBILITY. Neuron 2008 10; 58(1):104-17.
Weiden PJ, Buckley PF, Grody MB. UNDERSTANDING AND TREATING "FIRST EPISODE SCHIZOPHRENIA". Psychiatric Clinics of North America 2007; 30(3): 481-510.
Chen A, Muzzio IA, Malleret G, Bartsch D, Verbitsky Pavlidis P, Yonan AL, Vronskaya S, Grody MB, Cepeda I, Gilliam TC, Kandel ER. INDUCIBLE ENHANCEMENT OF MEMORY STORAGE AND SYNAPTIC PLASTICITY IN TRANSGENIC MICE EXPRESSING AN INHIBITOR OF ATF4 (CREB-2) AND C/EBP PROTEINS, Neuron 2003; 39(4):655-69.
Nicholls RE, Malleret G, Alarcon J, Vronskaya S, Grody MB, Kandel ER. PP2A INHIBITION RESULTS IN SPECIFIC DEFEICITS IN NMDA-DEPENDENT LTD AND REVERSAL LEARNING IN TRANSGENIC MICE. Program No. 322.17. 2004 Abstract Viewer/ Itinerary Planner Washington, DC: presented at Society for Neuroscience, 2004. Online.
Nicholls RE, Alarcon JM, Malleret G, Vronskaya S, Grody MB, and Kandel ER. PP2A INHIBITION BY SV40 SMALL T ANTIGEN IN TRANSGENIC MICE CAUSES SPECIFIC DEFICITS IN NMDA-DEPENDENT LTD AND REVERSAL LEARNING. presented at The Molecular and Cellular Cognition Society, Atlanta, 2006. Online.
Honors and Awards
Brooklyn Psychiatric Society – SUNY Downstate College of Medicine Graduation Award for Excellence in Psychiatry, May 2007
Specialties
Psychopharmacology
Psychiatry
Clinical Expertise
Psychodynamic Psychotherapy
Cognitive-Behavior Therapy
Mood Disorder
Anxiety Disorder
Attention Deficit Hyperactivity Disorder
Obsessive Compulsive Disorder
Psychotic Disorder
Developmental Disorder
Tic Disorder
Relationship Problems
Family Relationship Problem
Contact Info
Weill Cornell Psychiatry Specialty Center
315 East 62nd Street
5th Flr
Appointments
Assistant Attending Psychiatrist
NewYork-Presbyterian Hospital
Assistant Professor of Clinical Psychiatry
Weill Cornell Medical College, Cornell University
Board Certifications
Psychiatry
Child and Adolescent Psychiatry
Education
B.A., Columbia University, 1999
M.D., State University of New York Health Science Center at Brooklyn, 2007