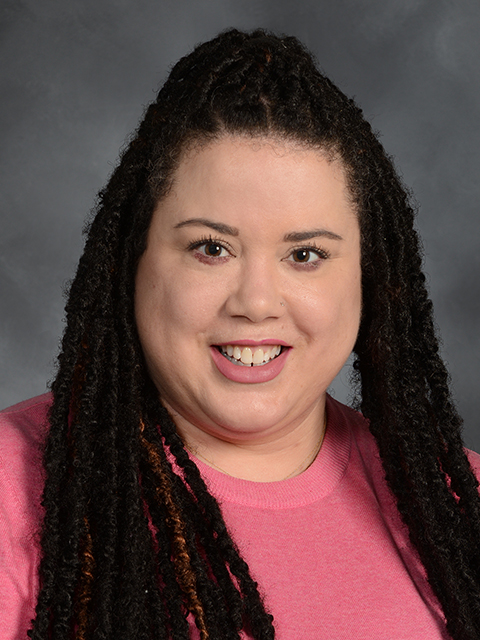 Mary Rothfusz, MBSR
Provider of world-class care at NewYork-Presbyterian
Locations and Appointments
About Mary Rothfusz, MBSR
Personal Statement
I came to Mindfulness-Based Stress Reduction (MBSR) after a lower back injury in 2014. Three months after the injury, I started my master's in psychology (MA) program. When it came time to research courses, I studied all modalities of treatment for chronic/acutepain. The research kept showing that meditation, yoga, and mindfulness were valid long-term treatment options. This led me to start attending any event, lecture, class that included these topics.
However, throughout the graduate program, as I pushed myself past my limit, I was frustrated, angry, depressed, and facing physical limitations that left me defeated. WhenI began practicing mindfulness, I found that everything changed. I discovered space, kindness, compassion, and new self-awareness.
What I found in my personal experience from traditional modalities of treatment was thatthere was not a "fix" for the pain. What I did find, however, was that there was a different way to approach this new reality, through continued kindness, acceptance, and acknowledgment of learning how to live in the present moment. Rushing through my program in 14months to receive a much-needed laminectomy became an extreme example of what not todo. I gradually shifted, noticing that life continues, flourishes, and grows in finding thepresent moment.
I struggled after my surgery, but I was able to navigate and find compassion for myself andradically alter how I managed my disability. Mindfulness practices got methrough those days and that became the catalyst for my calling to teach. I found that thecompassion discovered through these contemplative practices could be shared with others and provide a healing source of connection. I hope to continue to be able to be of service as I continue to teach MBSR, accessible movement, and various meditation techniques. I find that this can be done in many ways, individual or group meditation, through various courses offered and meeting with people one-on-one.
Biographical Info
Mary is a Mindfulness-Based Stress Reduction teacher trained at Brown University Mindfulness Center. She has trained in Meditation Yoga and has 200 hours of training fromPure Yoga NYC and 100 hours of Yin Yoga training from Adam Stonebraker for the Insight Yoga Institute as she works towards her 500 hours of RTT. She also has her MA in Psychology from City College (2018). Mary teaches weekly on the wellness platform of studio BE and Space 2 Meditate with her mentor, Jon Aaron. She is also completing her training in Breathworks, an MBSR derivative of offerings for pain and stress.
Clinical Expertise
Mindfulness Training
Meditation
External Relationships
Relationships and collaborations with for-profit and not-for profit organizations are of vital importance to our faculty because these exchanges of scientific information foster innovation. As experts in their fields, WCM physicians and scientists are sought after by many organizations to consult and educate. WCM and its faculty make this information available to the public, thus creating a transparent environment.
No External Relationships Reported