Kimberly Grocher, L.C.S.W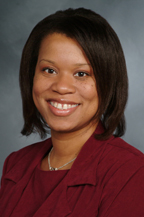 View Research
Call for appointment
646-962-2820
Personal Statement
Kimberly Bonds Grocher is a licensed clinical social worker who specializes in providing individual, group, and couples psychotherapy to adults. She specializes in treating patients with Mood Disorders, Anxiety Disorders, Post-Traumatic Stress Disorder, and Eating Disorders in her private practice in Manhattan.
View Biography
Specialties/Expertise
Specialties
Expertise
Individual Psychotherapy
Group Psychotherapy
Depression
Generalized Anxiety Disorder
Social Anxiety Disorder
Post Traumatic Stress Disorder
Marital Therapy
Couples Therapy
Monitor Parenting Skills
Work-Related Stress
Provide Support For Caregiver
Substance Abuse
Insurance Plans Accepted
The following represents most of the managed care plans accepted by this physician. If your insurance carrier does not appear here please contact the physician's office as they may have individual contracts not included on this site.

* indicates this physician is no longer accepting new patients with this insurance plan.
Aetna - Weill Cornell

[POS]

Rockefeller University - CoreSource
Education/Training
Biography
Mrs. Grocher completed her M.S.W at Howard University in Washington D.C. She holds a B.S. in Psychology from Towson University in Baltimore, MD. Kimberly Bonds Grocher completed two years of post-graduate training in Psychodynamic Couples Therapy at the Training Institute for Mental Health in New York City. She has also received training in Cognitive Behavioral Therapy, Solution Focused Therapy, Problem Solving Therapy, and Emotionally Focused Therapy. Mrs. Grocher has a background in the media industry and uses these skills to research and create social awareness and advocacy media for the mental health field.
Mrs. Grocher has provided social and therapeutic services in a variety of settings, including subacute/long term care facilities, inpatient and outpatient mental health/substance abuse settings, employee assistance programs in corporate environments, and in private practice. In addition to providing clinical services, Mrs. Grocher has designed and delivered many Health and Wellness Seminars and provided a myriad of trainings to clients and colleagues on topics such as Stress Management, Caring for the Caregiver, Management Skills, Conflict Resolution, Creating a Healthy Workplace and many others. She has also supervised and instructed graduate level interns and is the Assistant Director of the Couple Therapy Program at the Training Institute for Mental Health.

Kimberly Bonds Grocher maintains a private practice at the Weill Cornell Psychiatry Specialty Center and is accepting new clients. She is currently offering a Depression Recovery for Women Group at the Center. Please call (646) 962-2820 to schedule an appointment.