You are here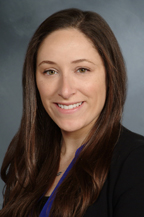 View Research
Call for appointment
646-962-2820
Personal Statement
Jill Domanski, LCSW is an expert in the treatment of anxiety and mood disorders, using evidence-based practices. During her extensive experience treating children, adolescents, adults, and families using a cognitive-behavioral approach, she has worked with patients struggling with anxiety disorders (such as social phobia, selective mutism, OCD, panic disorder, specific phobias, and generalized anxiety disorder) and mood disorders (such as depression and bipolar disorder). Ms. Domanski is currently accepting referrals. To schedule an appointment please call 646.962.2820.
View Biography
Specialties/Expertise
Specialties
Expertise
Cognitive-Behavior Therapy (CBT)
Anxiety Disorder
Generalized Anxiety Disorder
Obsessive Compulsive Disorder
Panic Disorder
Selective Mutism
Hypochondriasis
Trichotillomania
Specific Phobia
Social Anxiety Disorder
Separation Anxiety
Depression
Divorce
Monitor Parenting Skills
Family Therapy
Behavior Therapy
Dialectical Behavior Therapy
Insurance Plans Accepted
The following represents most of the managed care plans accepted by this physician. If your insurance carrier does not appear here please contact the physician's office as they may have individual contracts not included on this site.

* indicates this physician is no longer accepting new patients with this insurance plan.
Aetna - Weill Cornell

[POS]

Rockefeller University - CoreSource
Education/Training
M.S.W., Hunter College, City University of New York, 2007
B.A., University of Massachusetts, 2004
Biography
Titles
Staff Associate in Psychiatry
Weill Cornell Medical College
Biography
Ms. Domanski earned her M.S.W. from Hunter College School of Social Work and received a B.A. from the University of Massachusetts, Amherst. She completed her clinical internship training at New York-Presbyterian Hospital Weill Cornell Medical Center. Following her intern year, Ms. Domanski continued to work at the medical center providing evidence-based interventions to patients in both inpatient and outpatient settings, as well as holding a private practice.

Ms. Domanski specializes in Cognitive Behavioral Therapy (CBT) and has received intensive training in Dialectical Behavior Therapy (DBT). She has also obtained extensive training in various group and family therapies. Ms. Domanski is trained in CBT across the lifespan, and has particular expertise in the treatment of depression, anxiety disorders, school refusal, stress management, social skills, and parenting and family relational problems, including child and parental adjustment to divorce. She also provides training in behavioral techniques to parents of children with behavioral problems.

Ms. Domanski holds an Adjunct Lecturer position at Columbia University School of Social Work and has provided training and supervision to social work interns, psychiatry residents, and other mental health professionals in the application of CBT.