You are here
Herbert Charles Schulberg, Ph.D.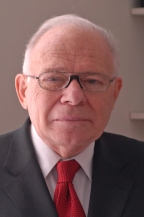 View Research
Personal Statement
Coming soon! View Biography
Specialties/Expertise
Education/Training
M.A., Columbia University, 1956
Ph.D., Columbia University, 1960
M.S., Harvard University, 1963
Biography
Titles
Clinical Professor Emeritus of Psychology in Psychiatry
Weill Cornell Medical College
Biography
Herbert C. Schulberg, PhD, MS Hyg. is Clinical Professor of Psychology in Psychiatry, Weill Cornell Medical College whose faculty he joined in 2000 after serving as Professor of Psychiatry, Psychology, and Medicine at the University of Pittsburgh School of Medicine from 1976-2000. Dr. Schulberg has spent the past 25 years consulting with primary care physicians about the assessment and treatment of depressed patients in their practices and has conducted NIMH-funded research investigating these clinical concerns. He is the author of more than 220 publications, 70 of which pertain to the management of mental illnesses in primary care practice. Dr. Schulberg was a member of the AHCPR Depression Guideline Panel that recommended standards for diagnosing and treating mood disorders in ambulatory medical settings, and has consulted with such major organizations as RAND, the MacArthur Foundation, and the Robert Wood Johnson Foundation. Dr. Schulberg served as PI for the Evaluation Component of the MacArthur-Dartmouth Initiative For Improving the Management of Depression In Primary Care and on the Clinical Consulting Module for a similar RWJ Initiative. Dr. Schulberg has functioned as Sponsor and Consultant on numerous Fellowship Awards and he directed the NIMH-funded Postdoctoral Training Program in Clinical Services Research while at the University of Pittsburgh.
Weill Cornell Physicians are academic leaders responsible for many health-restoring medical breakthroughs and advances.