Child and Adolescent Psychology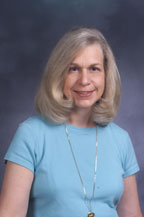 Dr. Gail Ross has clinical expertise in diagnostic testing for learning disabilities, attention deficit disorder (ADD) autism and other psychological disorders.

Dr. Ross is also involved in research in developmental follow-up studies, premature and other high-risk infants, learning disabilities, and attention in infants and children.

Office hours are flexible, excluding weekends.

To schedule appointments:
Call - (212) 746-3530 [or]
Email: gsross@med.cornell.edu
Insurances
Insurance Plans Accepted
The following represents most of the managed care plans accepted by this physician. If your insurance carrier does not appear here please contact the physician's office as they may have individual contracts not included on this site.

* indicates this physician is no longer accepting new patients with this insurance plan.
Aetna - Weill Cornell

[POS]

Medicaid
Rockefeller University - CoreSource
Publications
Voos KC, Ross G, Ward MJ, Yohay AL, Osorio SN, Perlman JM. Effects of implementing family-centered rounds (FCRs) in a neonatal intensive care unit (NICU). J Matern Fetal Neonatal Med. 2011 Nov;24(11):1-4. Epub 2011 Aug 1. Erratum in: J Matern Fetal Neonatal Med. 2012 Feb;25(2):206. PubMed PMID: 21801140.
Williams TS, Aranow C, Ross GS, Barsdorf A, Imundo LF, Eichenfield AH, Kahn PJ, Diamond B, Levy DM. Neurocognitive impairment in childhood-onset systemic lupus erythematosus: measurement issues in diagnosis. Arthritis Care Res (Hoboken). 2011 Aug;63(8):1178-87. doi: 10.1002/acr.20489. PubMed PMID: 21560254; PubMed Central PMCID: PMC3149725.
Takenouchi T, Rubens EO, Yap VL, Ross G, Engel M, Perlman JM. Delayed onset of sleep-wake cycling with favorable outcome in hypothermic-treated neonates with encephalopathy. J Pediatr. 2011 Aug;159(2):232-7. Epub 2011 Feb 25. PubMed PMID: 21353680.
Takenouchi T, Cuaycong M, Ross G, Engel M, Perlman JM. Chain of Brain Preservation--a concept to facilitate early identification and initiation of hypothermia to infants at high risk for brain injury. Resuscitation. 2010 Dec;81(12):1637-41. PubMed PMID: 20810200.
Ross GS, Zelko F, Klein-Gitelman M, Levy DM, Muscal E, Schanberg LE, Anthony K, Brunner HI; Childhood Arthritis & Rheumatology Research Alliance Ad-Hoc Neurocognitive Lupus Committee. A proposed framework to standardize the neurocognitive assessment of patients with pediatric systemic lupus erythematosus. Arthritis Care Res (Hoboken). 2010 Jul;62(7):1029-33. PubMed PMID: 20589693; PubMed Central PMCID: PMC2936487.
Nass, R, Ross, G. Developmental disabilities. In: Bradley WG, Daroff, RB, Fenichel,GM , Jancovic JJ. eds. Neurology in Clinical Practice. Internet edition and Fifth Edition, Philadelphia, PA: Butterworth, Heinemann, Elsevier, 2007,
Rescorla, L., Ross, G., McClure S. Language delay and behavioral/emotional problems in toddlers: findings from two developmental clinics. Journal of Speech, Language, and Hearing Research, 2007, 50, 1063-1078.
Rescorla L, Ross GS, McClure S. Language delay and behavioral/emotional problems in toddlers: findings from two developmental clinics. J Speech Lang Hear Res. 2007 Aug;50(4):1063-78. PubMed PMID: 17675605. Ross G. Hyperbilirubinemia in the 2000s: what should we do next? Am J Perinatol. 2003 Nov;20(8):415-24. Review. PubMed PMID: 14703589.
O'Connor DL, Jacobs J, Hall R, Adamkin D, Auestad N, Castillo M, Connor WE, Connor SL, Fitzgerald K, Groh-Wargo S, Hartmann EE, Janowsky J, Lucas A, Margeson D, Mena P, Neuringer M, Ross G, Singer L, Stephenson T, Szabo J, Zemon V. Growth and development of premature infants fed predominantly human milk, predominantly premature infant formula, or a combination of human milk and premature formula. J Pediatr Gastroenterol Nutr. 2003 Oct;37(4):437-46. PubMed PMID: 14508214.
Ross G, Sammaritano L, Nass R, Lockshin M. Effects of mothers' autoimmune disease during pregnancy on learning disabilities and hand preference in their children. Arch Pediatr Adolesc Med. 2003 Apr;157(4):397-402. PubMed PMID: 12695238.
Specialties
Child and Adolescent Psychology
Clinical Neuropsychology
Psychology
Clinical Expertise
Learning Disabilities
Neuropsychological Assessment
Behavior Therapy
Attention Deficit Disorder
Autism
Psychological Assessment
Contact Info
505 East 70th Street
Helmsley Tower, 3rd Floor
Appointments
Associate Attending Psychologist
NewYork-Presbyterian Hospital
Associate Professor of Psychology in Pediatrics
Weill Cornell Medical College, Cornell University
Associate Professor of Psychology in Psychiatry
Weill Cornell Medical College, Cornell University
Education
M.A., University of Chicago, 1969
Ph.D., Harvard University, 1977